From strategy-defining acquisitions to failed "peanut butter" investments, we take a look at the lessons from 8 famous tech & business memos.
When you think of iconic business documents, chances are the first thing to come to mind is not "memos." Thousands of mundane memos are written every day, covering everything from hiring decisions to holiday party details to the correct way to dispose of a stinky burrito. Every once in a while, a memo can reflect a business at a truly extraordinary moment — and can benefit the broader business world at large. From Slack's founder on how to sell experiences over products to executives at Nokia and Yahoo offering critical views of their business operations, memos can provide an important look into the operations and strategy decisions of a company.
In this post, we'll explore 8 of the most-discussed business memos of the last 30 years, highlighting their lessons and the impact they've had on the world.
1. Nokia's "burning platform" memo: When things went from bad to worse for the phone giant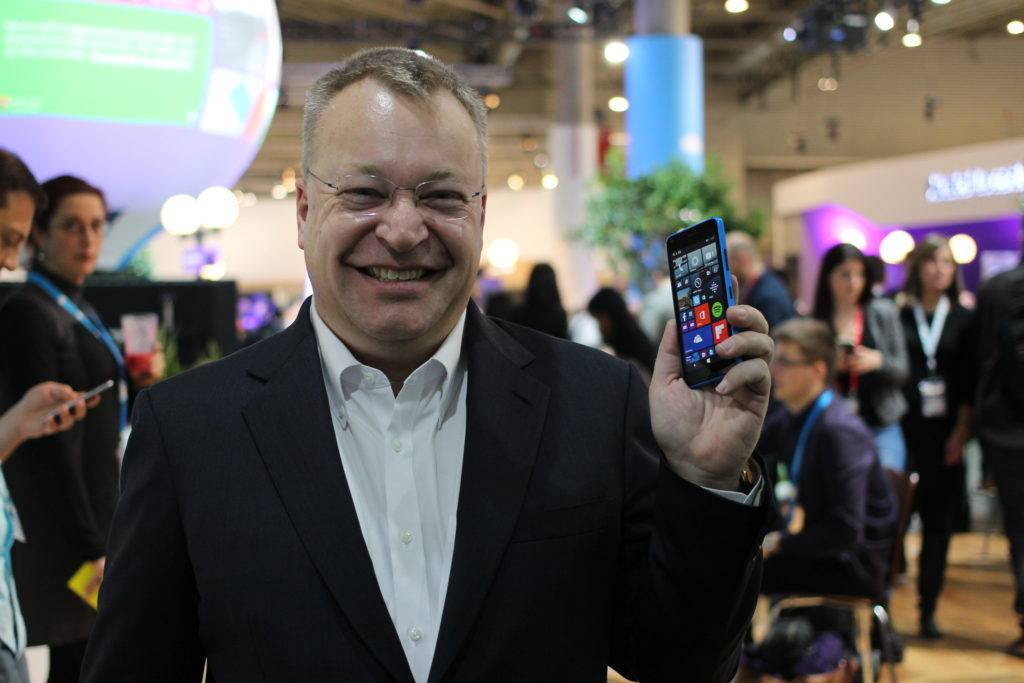 Source: Flickr
The "burning platform" memo, written in 2011 by Nokia's then-CEO Stephen Elop, shows a technology leader grappling with the consequences of missing the industry-shifting innovation of the smartphone.
The memo was written two years before Microsoft acquired Nokia, when the company was faltering in the telecom world. Nokia had earlier in the year announced a partnership that would make Windows Phone 7 the primary operating system on its smartphones. At the time, Windows Phone 7's market share was negligible; iOS and Android, on the other hand, held a combined 90% share of smartphone sales.
Apple and Google radically redefined what was expected of a smartphone, and the shift toward the two largest players in the market happened quickly. In 2011, Elop recognized the danger this shift put Nokia in, but his response ultimately hurt morale, and may have even spurred the company's downfall.
What it says
Elop uses the analogy of a man standing on a burning platform to argue that Nokia was failing to keep pace with Apple and Google, and that the company had no remaining recourse but to, essentially, abandon ship.
When Nokia "missed big trends," it fell behind the industry leaders. In doing so, the company had "poured gasoline" on its "own burning platform."
Nokia had been a power player in a phone landscape dominated by devices. But with the advent of the iPhone and the Android, the game was different. The new battle was over ecosystems.
"Not only the hardware and software of the device, but developers, applications, e-commerce, advertising, search, social applications, location-based services, unified communications, and many other things."
Nokia failed to recognize how the landscape was shifting under its feet — and the company was now paying the price.
The goal of Elop's memo was to rally the troops at Nokia. He wanted to diagnose what he saw as the major issues inside the company as a prelude to fixing them.
Why it matters
Leaders hoping to rally the troops with an inspiring message of defiance must be careful about how they package that message. In the aftermath of the "burning platform" memo, employees at Nokia found their pride hurt and their future thrown into question. There's also the possibility that Elop's memo, in fact, helped bring about Nokia's demise by rallying the troops behind the wrong cause.
As of 2011, Nokia was still a fully viable business — not necessarily an unsalvageable wreck. The company had a very efficient supply chain, as well as high-quality headsets and other hardware.
Instead of capitalizing on that supply chain by partnering with Android, Nokia wound up being acquired by Microsoft, closing factories, and laying off tens of thousands of employees.
Though plenty of decisions ultimately led to Nokia's decline, including its adoption of Windows Phone, Elop's memo hurt morale and may have accelerated the company down the path to irrelevance.
2. The "Peanut Butter Manifesto": What happens when a tech company stops growing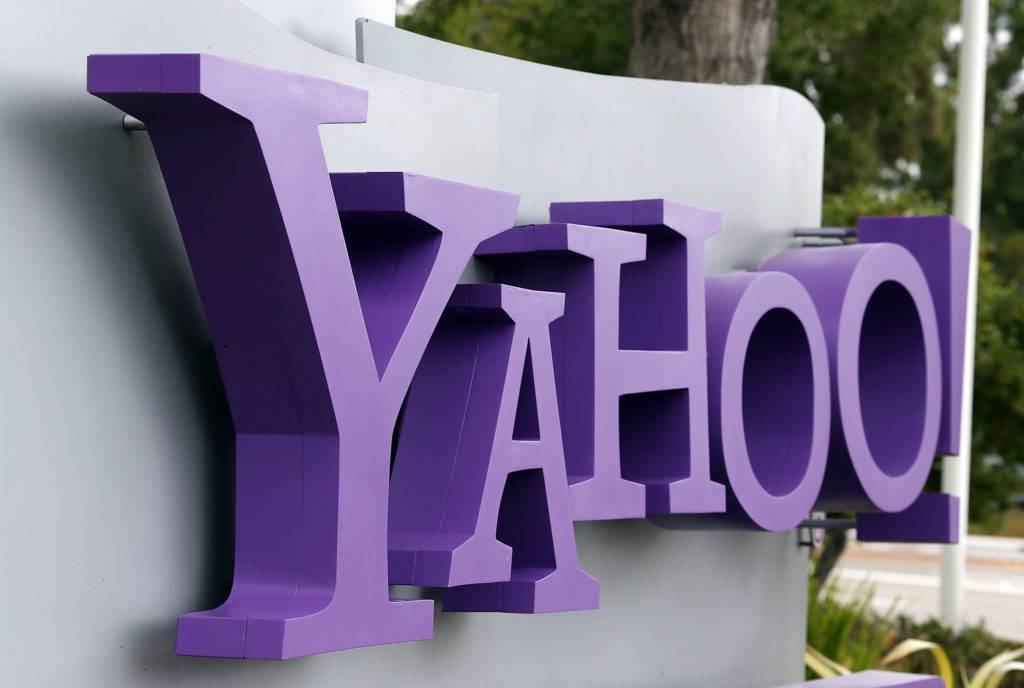 Source: Getty
In 2006, Yahoo was not yet in crisis mode as a company. Ending 2005 with nearly $2B in profits, Yahoo was a long way from its dot-com bubble challenges.
But Yahoo SVP Brad Garlinghouse had a different perspective. He wrote a highly critical memo diagnosing various issues with the company's leadership and its direction, as well as recommending a new path forward — a piece that would become prescient over Yahoo's struggle to remain relevant.
Garlinghouse's memo captures the tension of an organization struggling to find an area of focus. At the time, Yahoo was betting on projects in everything from mail to social media to search to photo-sharing. In the years to come, the company would be bested systematically in each category — by companies like Facebook, Google, and Instagram.
What it says
Garlinghouse takes Yahoo to task for its lack of focus and vision, unclear ownership, and sub-par accountability.
Garlinghouse locates the root problem of the company's lack of focus in fear.
"We want to do everything and be everything — to everyone… We are scared to be left out. We are reactive instead of charting an unwavering course… And when we do talk, it isn't to collaborate on a clearly focused strategy, but rather to argue and fight about ownership, strategies, and tactics."
That lack of focus at the top has created a lack of focus organizationally, Garlinghouse argues. "We now operate in an organizational structure — admittedly created with the best of intentions — that has become overly bureaucratic," he writes. "For far too many employees, there is another person with dramatically similar and overlapping responsibilities. This slows us down and burdens the company with unnecessary costs."
Garlinghouse's final prescription for the company was simple:
Focus the vision
Restore accountability and clarity of ownership
Execute a radical reorganization
Garlinghouse's memo went viral after being leaked to the Wall Street Journal. It was called the "Peanut Butter Manifesto" due to the comparison of Yahoo's strategy — investing in many projects across a broad set of themes — to spreading peanut butter. "The result," he wrote, was "a thin layer of investment spread across everything we do and thus we focus on nothing in particular."
"I hate peanut butter," he added.
Why it matters
The Peanut Butter Manifesto was a warning about a company that let itself become complacent and unfocused. It's a story that is still highly relevant today.
Yahoo had unsuccessfully attempted to buy both Google and Facebook in the years after the dot-com crash, but having failed to do so, it did not find another core business to focus on. An unfruitful acquisition of Tumblr would follow later in 2013. In 2017, the company was sold for parts to Verizon, marking an end to one of tech's original success stories.
"Spreading like peanut butter" is not a problem exclusively for Yahoo. Google is searching across industries as diverse as healthcare, smart cities, energy, and media for its next big line of business. Apple is looking for its next cash cow as sales of the iPhone finally slow. And before Satya Nadella, Microsoft was still pouring time and money into industries where it had already lost, like mobile phones.
While these companies have vastly larger balance sheets and more favorable strategic positions, they would still do well to heed the advice from Garlinghouse's Peanut Butter Manifesto.
Without focus, Garlinghouse said, Yahoo couldn't survive. When the company was finally acquired by Verizon for $4.5B in 2017, it was a moment that Garlinghouse's memo had predicted.
3. Microsoft's LinkedIn acquisition memo: How to make corporate strategy accessible to all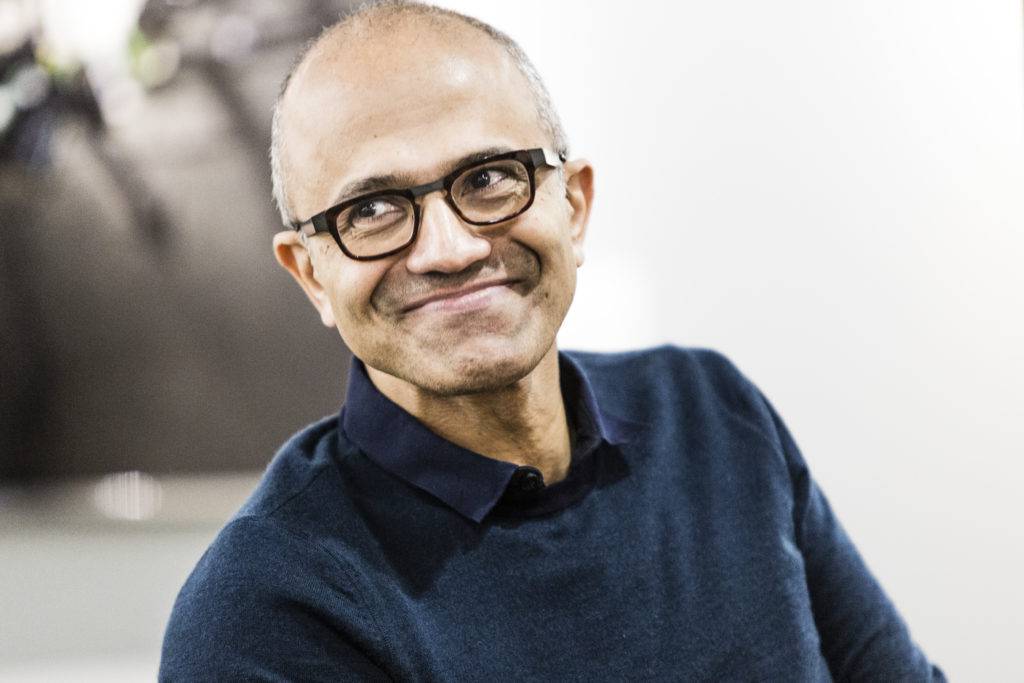 Source: Microsoft
In June 2016, Microsoft CEO Satya Nadella sent a company memo explaining its newest acquisition: a $26.2B purchase of LinkedIn.
Nadella's memo about LinkedIn shows how to place acquisitions into the context of a corporation's goals, and illustrates the strategic turnaround that has taken place at Microsoft since Nadella's takeover as CEO.
In it, Nadella demonstrates that he is a proactive leader, looking to the future of the company.
What it says
"Given this is the biggest acquisition for Microsoft since I became CEO, I wanted to share with you how I think about acquisitions overall."
In this memo, Nadella set the context for the purchase and differentiated himself from his predecessor. As he explains, the most critical question in acquiring is whether or not the acquired company will "expand Microsoft's opportunity."
In the case of LinkedIn, its core business — helping people "find jobs, build skills, sell, market, and get work done" — aligns at a high level with Microsoft's: "empowering people and organizations."
He also explains what this might look like in practice, such as by "bring[ing] together a professional's information in LinkedIn's public network with the information in Office 365 and Dynamics."
Lastly, Nadella contextualizes all of this within the broader transition from individual tools to cloud services that took place at Microsoft under his watch.
"Over the past decade we have moved Office from a set of productivity tools to a cloud service across any platform and device… In essence, we can reinvent ways to make professionals more productive while at the same time reinventing selling, marketing, and talent management business processes."
Why it matters
Nadella freed up budget for potential acquisitions and new projects by winding down Microsoft's Windows Phone business and other lines of business inherited from previous CEO Steve Ballmer. With this memo, Nadella sought to show his employees and the world why LinkedIn was his choice.
The result is a showcase in how modern tech companies should be thinking about acquisitions.
Microsoft's acquisition of LinkedIn served its core business, positioned it for the future according to a long-term strategy, and took place at a "below-market" price.
Microsoft buying LinkedIn made sense, for one, because Microsoft's core business is in selling tools to enterprise customers. With LinkedIn, Microsoft gained the potential to build something massive: a CRM tool with 10x functional improvement. If your database of contacts is funneled from LinkedIn, it's less likely to contain missing or out-of-date information.
Microsoft was also deepening its ability to communicate with its users on a more personal, human level — something that it has struggled to do with its focus on enterprise, B2B, and SaaS products in the past, and something that has become far more important with the consumerization of IT. Buying LinkedIn allowed Microsoft to get closer to the people it thinks are the future of its business.
Lastly, while Microsoft received some criticism for buying an "in-decline" business with stagnant revenues, Microsoft wasn't buying LinkedIn to generate revenue — it bought LinkedIn to add more than the sum of its parts. Buying it once it was in decline was the strategic, cost-saving move.
This memo remains one of the best examples of a leader explaining his company's strategy and showing how companies should think about M&As.
4. "Thoughts on Flash": How Apple tried to bring about the downfall of Adobe Flash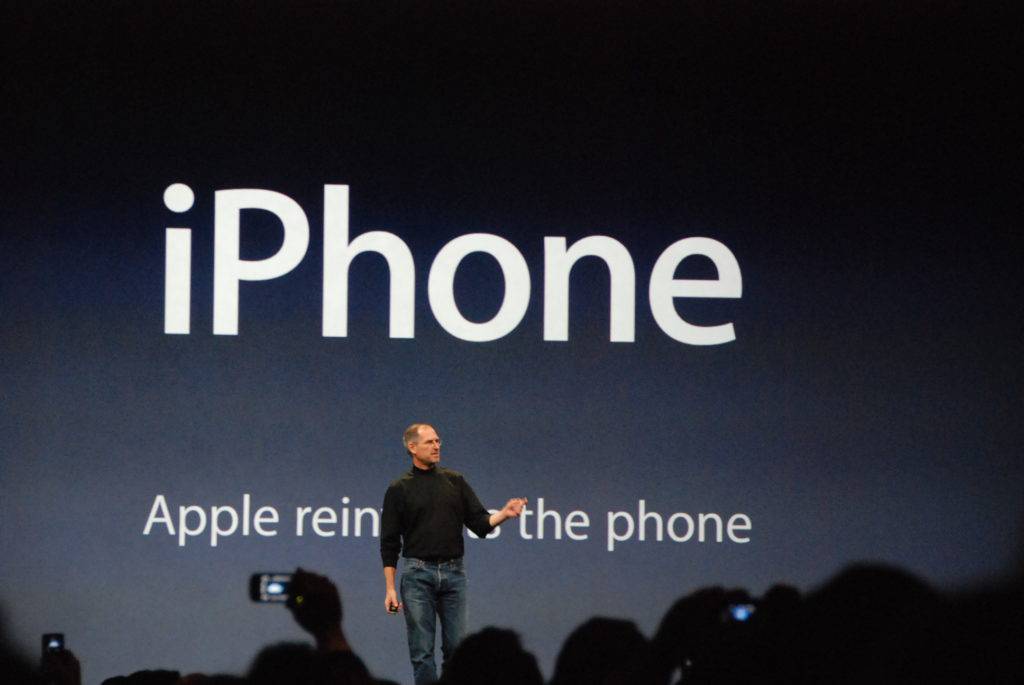 Source: Flickr
In his 2010 memo entitled "Thoughts on Flash," Apple co-founder and then-CEO Steve Jobs publicly laid out the arguments for why Apple was not cooperating with Adobe and its popular Flash plugin, responsible for much of the video and visuals on the internet.
The memo was immediately controversial, with some in the tech world agreeing with Jobs, some arguing against his conclusions, and others merely surprised that the CEO of a multi-billion dollar company would concern himself with what seemed like a spat over technical specifications.
The memo showcases Jobs' decision-making skills and his awareness. Flash was not an ideal mobile platform, and Jobs believed in Apple's vision that mobile was the future. While not supporting Flash may have hurt Apple in the short term, it also hurt Flash use more broadly, which opened the door to new, open technologies like HTML5.
What it says
In his memo, Jobs presents a laundry list of reasons why iOS does not support Flash:
Flash was a proprietary (or closed) system
It had relatively poor security and reliability
It didn't perform well and drained batteries quickly
It didn't translate well to Apple's touch-based interfaces
But the crucial reason why Flash wasn't in Apple's plans was this: Apple wanted to produce better experiences than Flash was capable of delivering.
"Our motivation is simple – we want to provide the most advanced and innovative platform to our developers, and we want them to stand directly on the shoulders of this platform and create the best apps the world has ever seen. Everyone wins – we sell more devices because we have the best apps, developers reach a wider and wider audience and customer base, and users are continually delighted by the best and broadest selection of apps on any platform."
Jobs closes the memo with the sharpest needling of Adobe yet: "New open standards created in the mobile era, such as HTML5, will win on mobile devices (and PCs too). Perhaps Adobe should focus more on creating great HTML5 tools for the future, and less on criticizing Apple for leaving the past behind."
Why it matters
Today, "Thoughts on Flash" is a testament not just to Jobs' competitive spirit, but to his ability to engage in corporate combat through the influence he could wield with the developer community.
Jobs was an early observer of the fact that software platforms in the future would live and die, in large part, on their ability to attract and retain the free time and attention of independent developers — and Jobs wanted to make an argument for those people to work with Apple, not Adobe.
The immediate reaction to the memo was mixed, but over time, readers drifted over to Apple's side. A year after the memo, Wired published an article entitled "Adobe Had It Coming: The Long, Slow Goodbye of Mobile Flash":
"[D]espite Adobe's multiple attempts to breathe life into Flash on other mobile devices — namely, Android and BlackBerry OS, two of Apple's main competitors — the company hasn't delivered. In Wired.com's testing of multiple Flash-compatible devices, choppiness and browser crashes were common."
After the "Thoughts on Flash" memo, Google came to Adobe's defense by integrating Flash deeply into both its Android web browser and OS. But the company soon found that the technology opened up unexpected security issues, decimated laptop batteries, and crashed constantly.
Ten years later, Jobs has turned out to be a prescient technological observer. By December 2020, both Adobe and its biggest backer, Google, will cease to support Flash entirely — with the Chrome browser switching, like most of its users have already, to more open web technologies like HTML5.
5. "An Owner's Manual for Google Shareholders": The IPO prospectus that started the dual-class stock wave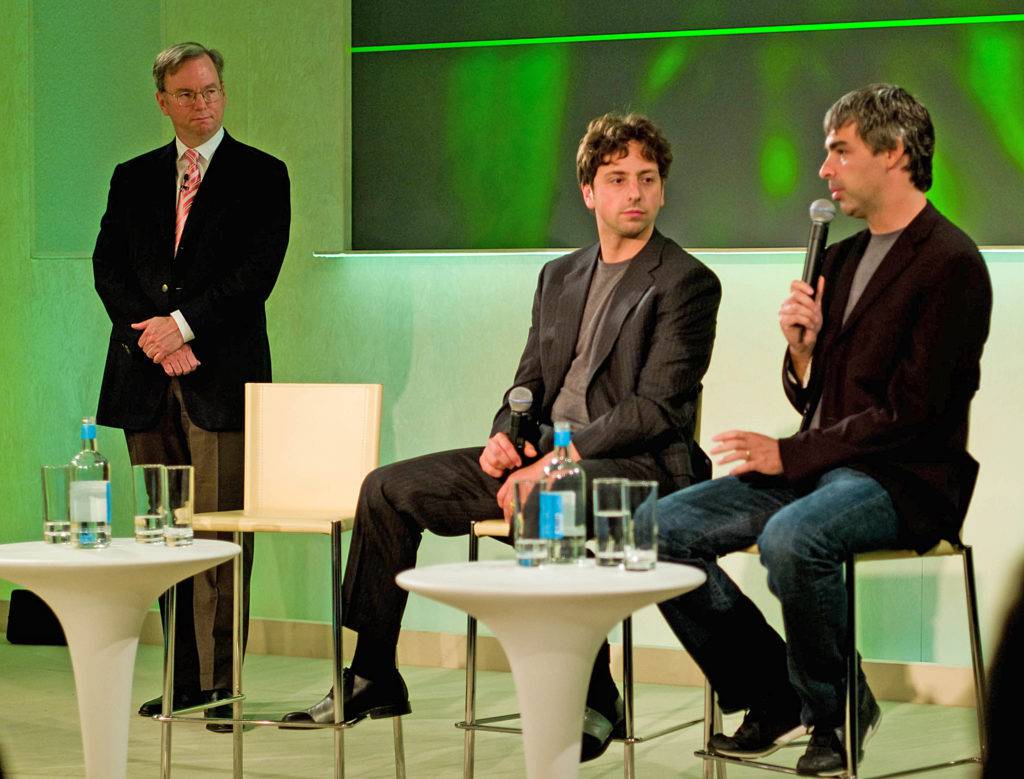 Source: Flickr
Larry Page and Sergey Brin didn't invent the dual-class voting structure, which allows different share classes to hold different rights, like increased voting power. Their 2004 memo accompanying Google's IPO was, however, influential in popularizing the pro-founder corporate governance model, especially among startups.
Google's decision to go with a dual-class structure has since become a broadly popular arrangement for tech companies going public. Snap, Facebook, Lyft, and Dropbox all adopted similar setups that gave their founders ultimate decision-making authority within their companies. Some of these have performed well on the public markets. Others, like Uber, Blue Apron, Groupon, and Zynga, have come apart at the seams. In part, that's due to the kind of founder behavior that is permitted and even encouraged by the dual-class share structure: in short, whatever the founder wants to do is allowed. This kind of founder misbehavior is part of what is now fueling the call for a return to more conservative and investor-friendly systems of corporate governance.
What it says
For Page and Brin, a dual-class share structure was essential if Google was going to retain its creativity, innovation, and status as an "unconventional company."
On Wall Street, companies were judged by their quarterly performance. At Google, they argued, short-term performance wasn't important. The long-term vision was.
"By investing in Google, you are placing an unusual long term bet on the team, especially Sergey and me, and on our innovative approach… We want Google to become an important and significant institution. That takes time, stability and independence."
Google's rationale for its dual-class structure echoed the words of Jeff Bezos in one of his first shareholder letters as the CEO of Amazon. Like Bezos, Brin and Page emphasize the importance of the "high-risk, high-reward projects" that could decrease under investor pressure.
"Some of our past bets have gone extraordinarily well… Because we recognize the pursuit of such projects as the key to our long term success, we will continue to seek them out."
In writing this, Page and Brin were cautioning shareholders, letting them know that an investment in Google might not be their average investment. Instead of a steady stream of reliable profits, they would take on significant risks, as well as, hopefully, commensurate rewards.
Why it matters
Google's IPO memo points to the start of a power shift between founders and shareholders. In this tech-centric world, companies might not be able to show stable revenues every quarter, and projects might not always (or even often) bring short-term gain. Instead, the memo implies, investors have to be patient and trust that founders are focused on the long-term growth of their companies.
Such claims have been proven true in many ways, with both Google and Amazon multiplying in value over the years since they went public.
And the idea that tech was a nascent landscape that prioritized the long-term has proven prescient as well. In 2004, when Google went public, there were still fewer than 1B internet users in the world. Today, there are 4.5B. Internet speeds around the world have increased at a similarly rapid rate, making it possible for users to easily access videos, games, parallel computing setups, and more. If companies like Google had concentrated on protecting their moats, they would have missed out on some of those developments.
A huge part of Google's ability to pursue long-term bets came from its unique corporate structure. But dual-class share structures give companies the ability to protect not just their innovative outlooks, but also their sometimes poor behavior as corporate citizens.
Facebook has faced numerous calls for Mark Zuckerberg to step down from his role as CEO in the wake of controversies including the Cambridge Analytica leak and the company's "friendly fraud" policy — but Zuckerberg's control of voting shares renders him essentially fire-proof.
Google itself has faced growing criticism both from outside observers and its own workers, stemming from recent decisions including government contracting and the handling of sexual harassment allegations levied against high-powered executives within the company.
Today, tech's embrace of the dual-class share structure is controversial. While companies with a pro-founder model for corporate governance have achieved incredible scale and generated massive economic growth, some claim that dual-share structures ultimately hurt company performance and share prices. As the tech ecosystem continues to mature and its biggest companies become more like cornerstones of the economy than rebellious upstarts, there may be a move to return to more conservative ideas of corporate governance.
6. "The World is Changing": How Jeffrey Katzenberg predicted the future of showbiz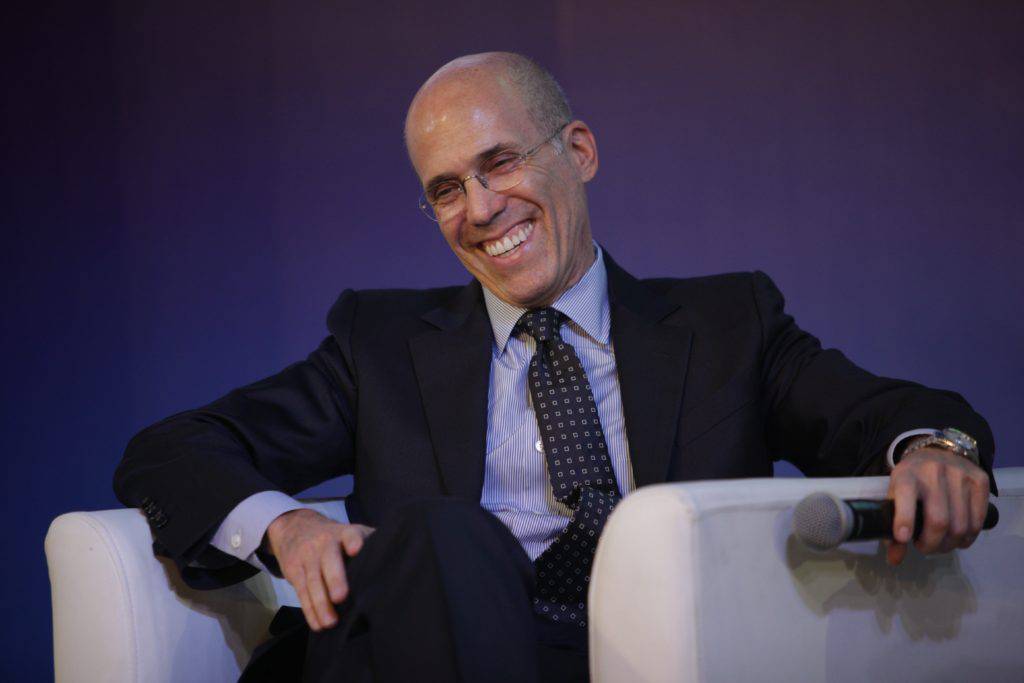 Source: Flickr
In 1991, Jeffrey Katzenberg, then-chairman of Disney Studios, wrote his "The World is Changing" memo, an impassioned plea for Disney to cut its high spending, stop obsessing over signing star talent, and return to producing "great stories."
Katzenberg's note, once leaked, made waves across Hollywood, a place where executives usually didn't publicly air dirty laundry or, for that matter, discuss the industry much at all. The memo appeared in full in Variety, the New York Times covered its release, and everyone from Bill Murray to Tri-Star Pictures chairman Mike Medavoy complained about it publicly.
Despite the contemporary response, "The World is Changing" appears to have been prophetic. Today's Hollywood, with its focus on adaptations, sequels, and reboots, has brought Katzenberg's words to life in a way he never could have imagined.
What it says
Katzenberg's memo excoriated Hollywood for its "runaway costs and mindless competition," but also turned a critical eye upon Disney itself, where "costs have escalated, profitability has slipped, and our level of risk has compounded."
"It seems that, like lemmings, we are all racing faster and faster into the sea, each of us trying to outrun and outspend and out-earn the other in a mad sprint toward the mirage of making the next blockbuster."
Katzenberg had a particularly harsh assessment of 1990's "Dick Tracy," which featured film star Warren Beatty, who was both expensive and notoriously difficult to deal with. By the time the film was released overseas, Disney had lost a total of $57M on it.
Disney did fine in 1990 — in fact, it performed best of any movie studio in Hollywood. But, to Katzenberg,
"[O]ur number one status was far from a sign of robust health… Instead, it merely underscored the fact that our studio did the least badly in a year of steady decline for all of Hollywood."
The solution, in Katzenberg's thinking, was for Disney to go back to its roots, to "substitute [for] dollars with creativity and big stars with talent [they] believed in," a strategy that had produced upbeat, affirming hits like "The Little Mermaid," "Dead Poets Society," and "Good Morning, Vietnam."
Why it matters
Katzenberg's exhortation to cut down on big talent and re-invest in high concept ideas was controversial at the time, and over the years since the memo got out, Hollywood has changed in ways that Katzenberg both did and didn't see coming.
Disney, for its part, has become an entertainment giant and a $257B company largely by applying some of the ideas Katzenberg wrote about — while discarding others.
While talent has never been paid as much as it is today and truly "original" stories are still rare among blockbusters, today's culture of sequels, adaptations, and reboots can be traced back, in some ways, to Katzenberg's insistence on making "stories people want to see."
The top 10 grossing films of 2019 were all sequels, adaptations, reboots, or were based on a successful comic book franchise. The same was true of 2018 and 2017. Hollywood has grown used to safer storylines because those are stories they know people want to see. These kinds of films are pumped out year after year because they tend to earn more at the box office, both in the United States and around the world. At root, they are the kinds of movies Katzenberg said people wanted: they're special because of the story behind them.
7. "We Don't Sell Saddles Here": Slack's founder on how to sell a product without a market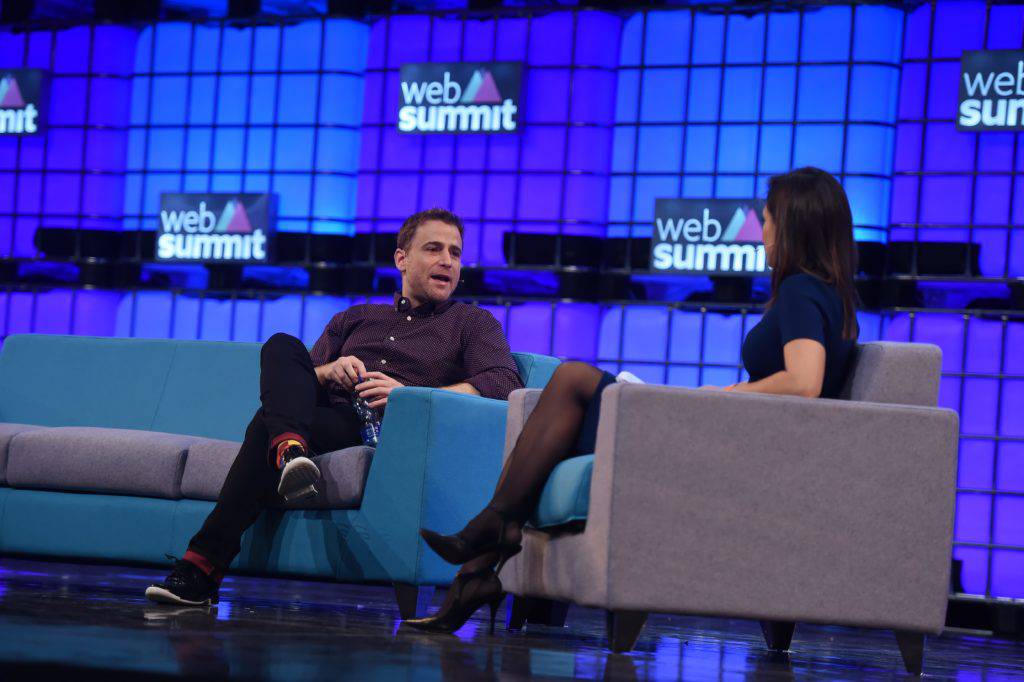 Source: Flickr
In the 2014 memo "We Don't Sell Saddles Here," Slack co-founder and CEO Stewart Butterfield wrote one of the defining pieces on modern startup marketing. Selling Slack, he argued, wasn't about convincing businesses they need group chat for the office. It was about selling a vision of organizational change.
Once published externally, Butterfield's memo quickly found a wider audience in the tech world, winning admiration from Benedict Evans, Chamath Palihapitiya, Julie Zhuo, Steve Blank, and numerous other VCs and founders.
Today, the memo is a foundational text of product- and company-building, a guidebook for any company that wants to do more than simply "build a better mousetrap."
What it says
The Slack dilemma, for Butterfield, was simple. "We know that we have built something which is genuinely useful," he wrote. "That means we have something people want."
"However, almost all of them have no idea that they want Slack."
Like computer hobbyists before the graphical user interface or managers before the Post-It note, people didn't have the context to even imagine a tool like Slack, which means they couldn't know they wanted it.
This meant that the Slack team's job was not to sell a tool (a "saddle"), but to inspire potential customers with the idea of organizational transformation (or "horseback riding"): better communication, better productivity, and a wholesale change in how team members relate to one another.
"[There are] not many buyers for this software product… However, if we are selling 'a reduction in the cost of communication' or 'zero effort knowledge management' or 'making better decisions, faster' or 'all your team communication, instantly searchable, available wherever you go' or '75% less email' or some other valuable result of adopting Slack, we will find many more buyers…. That's why what we're selling is organizational transformation."
On the product side, the Slack team's job was not to build fancy features or ship fast. Winning over hesitant customers, Butterfield writes, was fundamentally about providing the best underlying product. It was about fixing every "petty irritation" and predicting what a user would desire at every turn. Without being obsessed with optimizing the customer experience, Slack would never achieve widespread behavior change — and without that, the company couldn't succeed.
Why it matters
While Slack's situation may not be universal, "We Don't Sell Saddles Here" contains crucial lessons for most startups.
One big lesson is in product. When a business is creating a new type of product, there's no room for that product's user experience (UX) to be ordinary. The Slack team expended huge amounts of effort, at Butterfield's request, into every aspect of the product's UX.
Slack made chat a workplace staple through responsive design and intuitive features (like pressing the up arrow to edit your last message), which it developed through the Slack team's extensive use of its own product.
Another lesson from the memo is in sales. Startups working on innovative products will often face similar problems to Slack when trying to pitch investors or customers.
This isn't, however, a lesson that only applies to category-defining tech startups. Any company that is doing something different from competitors is going to be better served selling the transformation its products can bring than merely touting the upgrades and "fancy adornments" of its saddles.
8. "Netflix Culture: Freedom & Responsibility": How Netflix's ideas about teams influenced a generation of entrepreneurs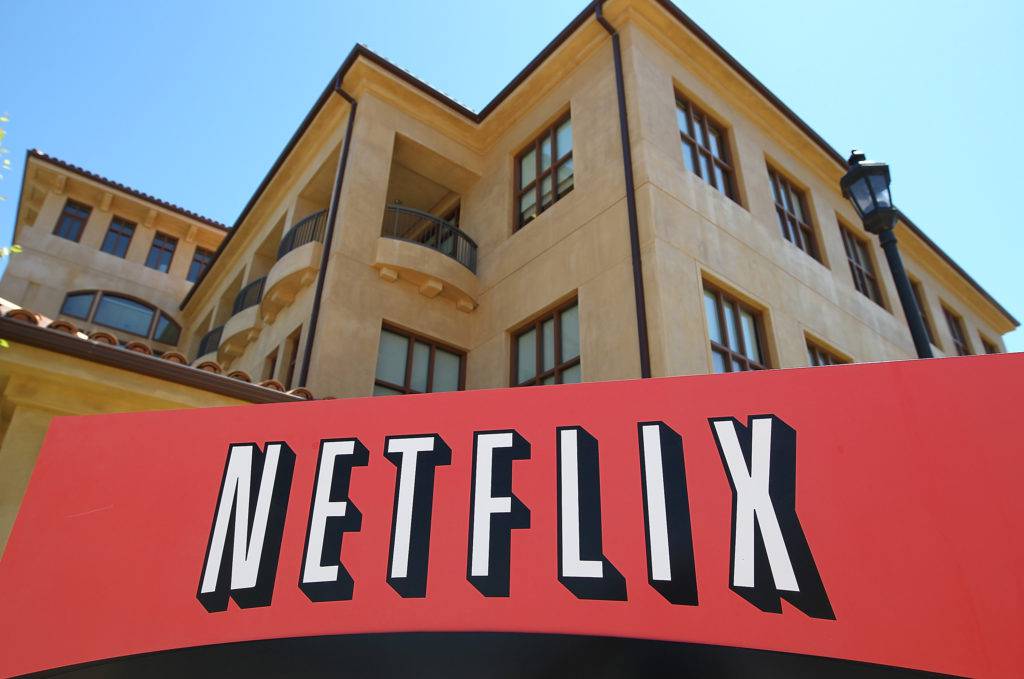 Source: Getty
Netflix's 2009 culture memo, written by chief talent officer Patty McCord, has become a seminal technological document in the years since it was published. Facebook's COO Sheryl Sandberg has called it "the most important document ever to come out of the Valley."
The memo — a vision of how tech companies should organize and think about people — was prompted by Netflix co-founder Reed Hastings, who wanted McCord to help document Netflix's core values. Consciously looking to avoid cliches like "excellence" and "respect," McCord set out to write down the things that Netflix implicitly "expected in people" — the secret sauce that made the company different.
This document, "Netflix Culture: Freedom & Responsibility," has inspired countless workplaces and companies to adopt its core principles of fostering radical candor and honest feedback, building a team rather than a family, and setting relentlessly high performance expectations.
What it says
The Netflix culture memo pushes back on several pieces of conventional workplace wisdom, most notably the idea that your company is like a "family."
"Like every company, we try to hire well… But, unlike many companies, we practice 'adequate performance gets a generous severance package.' We're a team, not a family. We're like a pro sports team, not a kid's recreational team. Coaches' job at every level of Netflix [is] to hire, develop, and cut smartly, so we have stars in every position."
While many companies, implicitly or not, reward long hours and sweat equity, the Netflix culture memo takes the position that only outcomes are important.
"It's about effectiveness – not effort – even though effectiveness is harder to assess than effort. We don't measure people by how many evenings or weekends they are in their cube. We do try to measure people by how much, how quickly, and how well they get work done – especially under deadline."
And critically, Netflix rejects the idea of being caught between a small, informal organization — empowered to be nimble and creative — and a large, slow-moving one.
The memo argues instead for another path: hiring better and better people in order to maintain creative, self-disciplined operations even at scale.
Why it matters
Since publication, "Netflix Culture: Freedom & Responsibility" has become a touchstone for companies building their own rules, expectations, and company cultures.
Within 4 years of being published, the public version of the memo had 3M views, and since that time, the concept of a culture deck has found wide adoption among startups, including in HubSpot's "Culture Code." The idea of building a team rather than a family has also seen support from the influential co-founder of LinkedIn and Greylock partner Reid Hoffman.
Unlimited vacation was a rare perk in the tech world before Netflix's memo. Today, it is offered by multi-billion dollar tech companies like Dropbox, Github, HubSpot, GitHub, Workday, Glassdoor, and Stitch Fix.
Radical transparency, which the Netflix culture memo held as essential to the company's identity, has since become a cornerstone of many businesses, from Buffer and FitBit to Everlane and Rubrik.
Netflix's culture has also faced questions and rankled employees, especially with its explicit pursuit of high performers and a willingness to cut anyone who doesn't meet that bar. The company admits that it lets go of people who are merely "average," leaving some employees feeling unsettled. Glassdoor data, however, has suggested Netflix employees are about as happy as, if not happier than, employees of other media companies.
If you aren't already a client, sign up for a free trial to learn more about our platform.