Artificial intelligence. Supply chain tech. Digital lending. Our Book of Market Maps shines a light on 120+ technology markets changing financial services, healthcare, retail, industrials, and more.
New technologies are reshaping nearly every industry — and decision-makers need an efficient way to sort through technologies to make better business decisions.
Our 139-page coffee table book features 120+ market maps created by CB Insights analysts to help you identify which technology markets and companies should be on your radar, including AI lifecycle management, omnichannel enablement, B2B payments tech, and more.
If you're a tech nerd like us, we think you'll enjoy this one.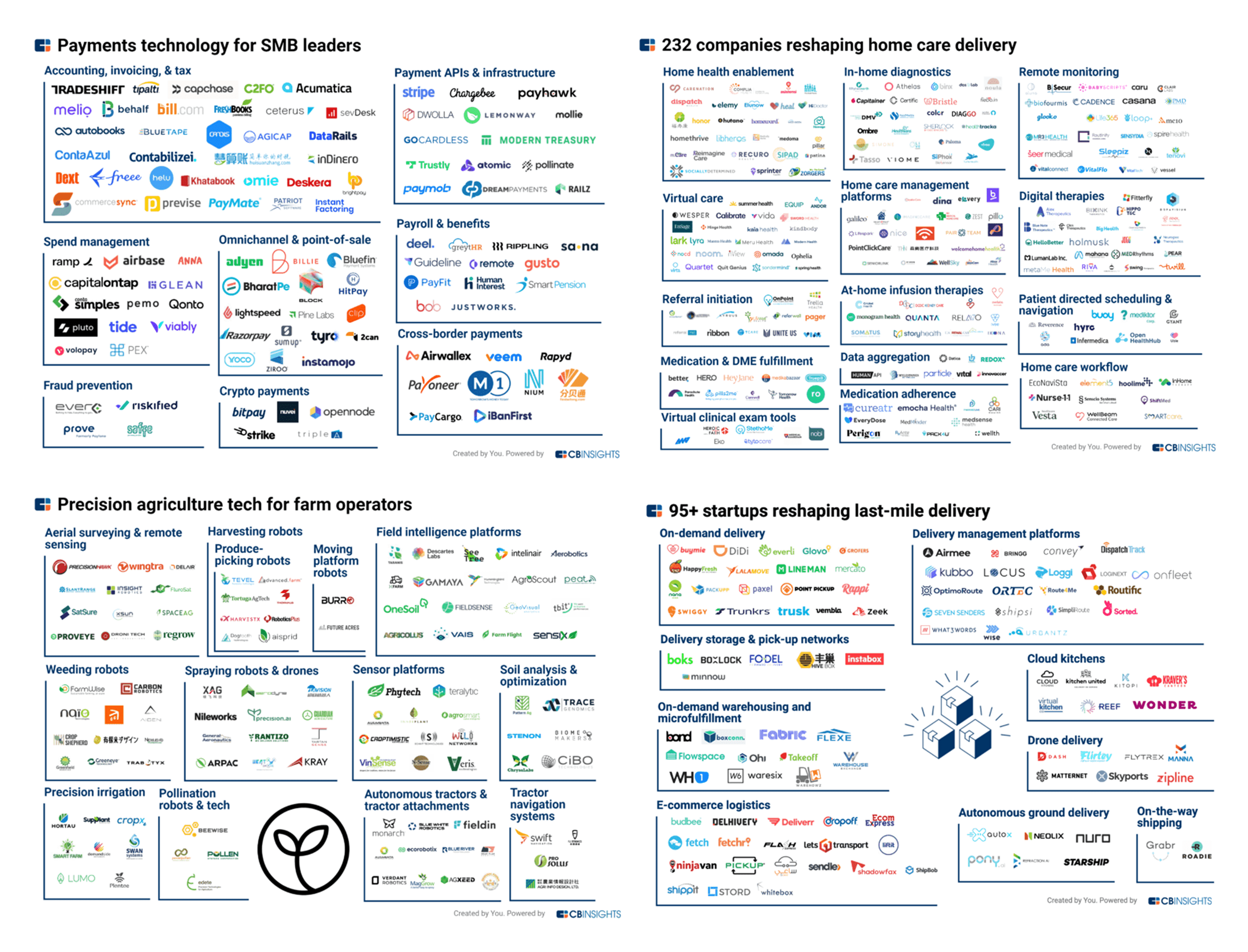 If you aren't already a client, sign up for a free trial to learn more about our platform.