AI in radiology. Data security. Advanced manufacturing. The latest edition of our Book of Market Maps shines a light on the markets & companies changing financial services, healthcare, retail, industrials, and more.
In a fast-moving technology landscape, understanding more tech markets and discovering best-of-breed companies are key to handling disruption and getting ahead of the competition.
Our 50-page coffee table book features 30+ market maps created by CB Insights analysts to help you identify which tech markets and companies should be on your radar, from AI in retail banking to climate tech in industrials.
If you're a tech nerd like us, we think you'll enjoy this one.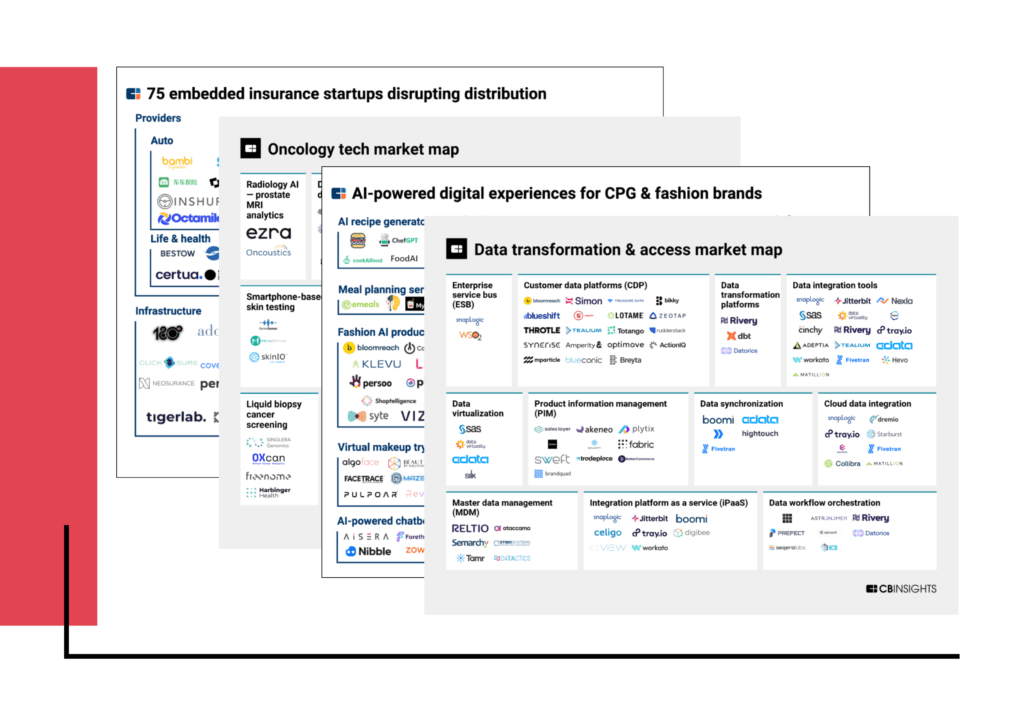 For more market maps, check out our first edition of the Book of Market Maps here.
If you aren't already a client, sign up for a free trial to learn more about our platform.