Blockchain venture funding declined quarter-over-quarter for the first time in 2 years amid the crypto market downturn.
Venture capital investors scaled back crypto investments in Q2'22 due to macroeconomic pressures and concerns about crypto valuations and stablecoins. Global funding fell by 29% quarter-over-quarter.
Below, take a look at a few highlights from our 192-page, data-driven State of Blockchain Q2'22 Report. For all the record figures, private market data, and deeper insights, download the full report.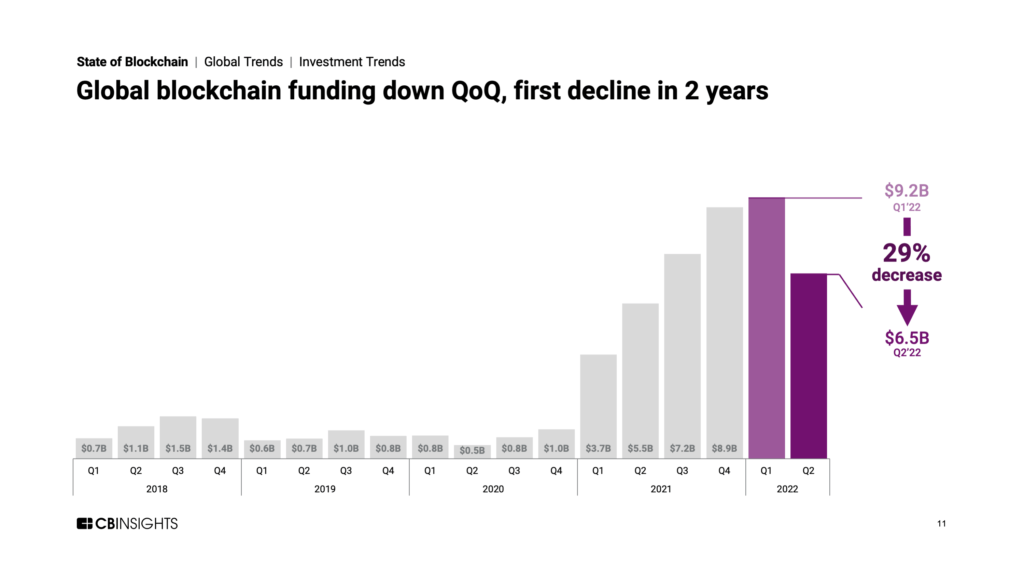 Blockchain venture funding fell to $6.5B in Q1'22 — the first QoQ drop in 2 years. ​

Blockchain unicorn births dropped from a record high 16 last quarter to just 8 in Q2'22.
Web3 accounted for over half (57%) of blockchain funding for the second straight quarter.
Europe was the only region in the world with QoQ growth in blockchain venture funding (40%) and deals (18%) in Q2'22.
Infrastructure & development was one of the only blockchain categories with deal growth in Q2'22, hitting a new record of 47 deals.​
Blockchain M&A deals were 40+ for the 5th straight quarter and are on pace to surpass last year's record.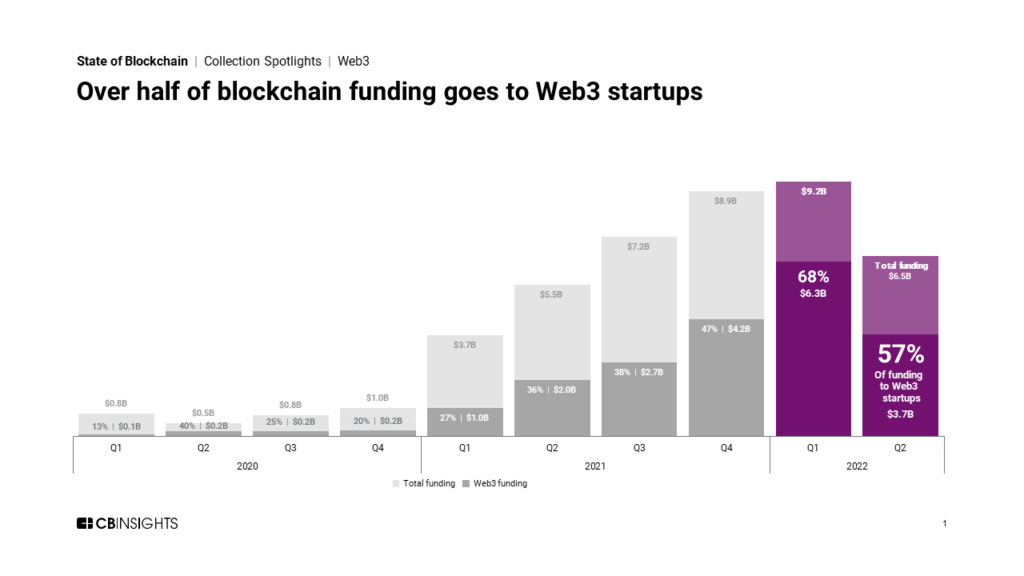 Download our Q2'22 State of Blockchain Report to dive into all these trends and more.
If you aren't already a client, sign up for a free trial to learn more about our platform.