An analysis of emerging blockchain trends using the CB Insights NExTT framework.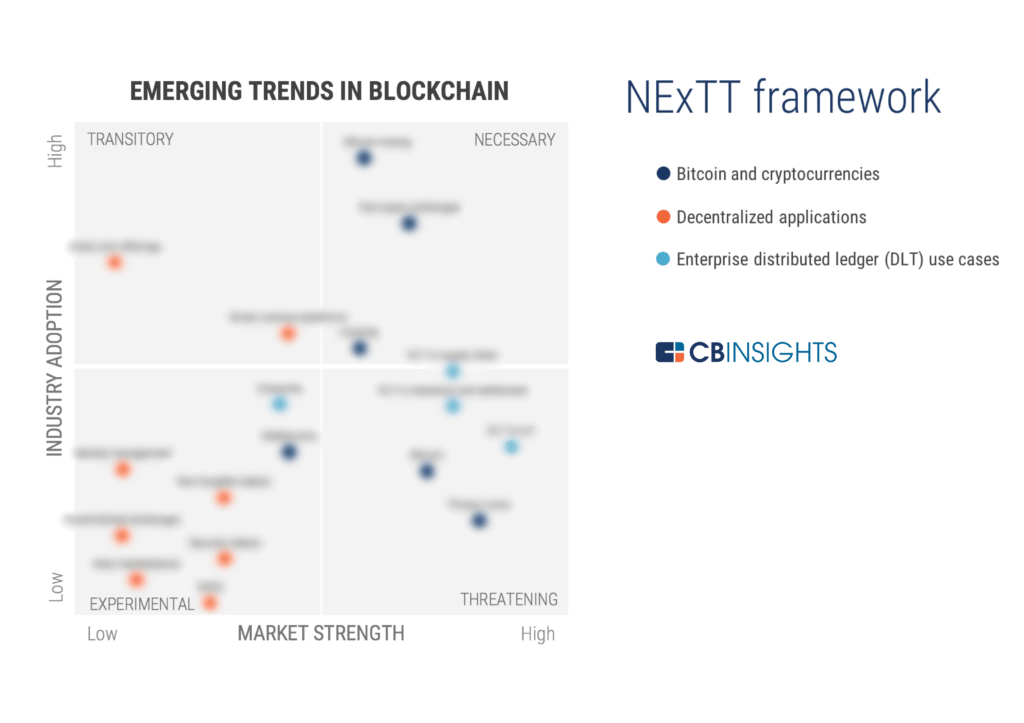 What's next for blockchain technology?
CB Insights examined 18 of the biggest blockchain trends, covering everything from bitcoin mining to security tokens to smart contract platforms.
Using the NExTT framework, we looked at the industry adoption and market strength of these trends, categorizing them as necessary, experimental, threatening, or transitory (NExTT).
The report answers these questions and many more:
Can decentralized exchanges operate in tandem with US securities regulations?
Could more stability could bring mainstream adoption to cryptocurrencies?
Could blockchain give individuals the ability to control and sell their own user data?
Download the entire blockchain trends report to see all 18 trends shaping the industry.
If you aren't already a client, sign up for a free trial to learn more about our platform.