Amazon, Facebook, Google, and Apple are making moves in the lending space. We dig into their financial services strategies and analyze the market landscape.
Big tech companies are moving more and more into financial services. After last year's payments push, big tech companies are now turning their attention to lending.
Amazon, Facebook, and Google's strategies focus on business lending — offering capital to the merchants, small businesses, or enterprises that they often already provide other services to. Meanwhile, Apple is leaning on its sticky products and loyal customer base to offer consumer lending products like "buy now, pay later" (BNPL) options and credit cards.
Lending could be a lucrative opportunity for big tech, with the global SMB lending market alone estimated to be worth $3.4T by 2022. With extensive amounts of data on merchant business operations and consumer spending, tech giants are well-placed to make inroads with lending products and train algorithms to predict creditworthiness.
Below, we dig into how Amazon, Facebook, Apple, and Google are going after lending.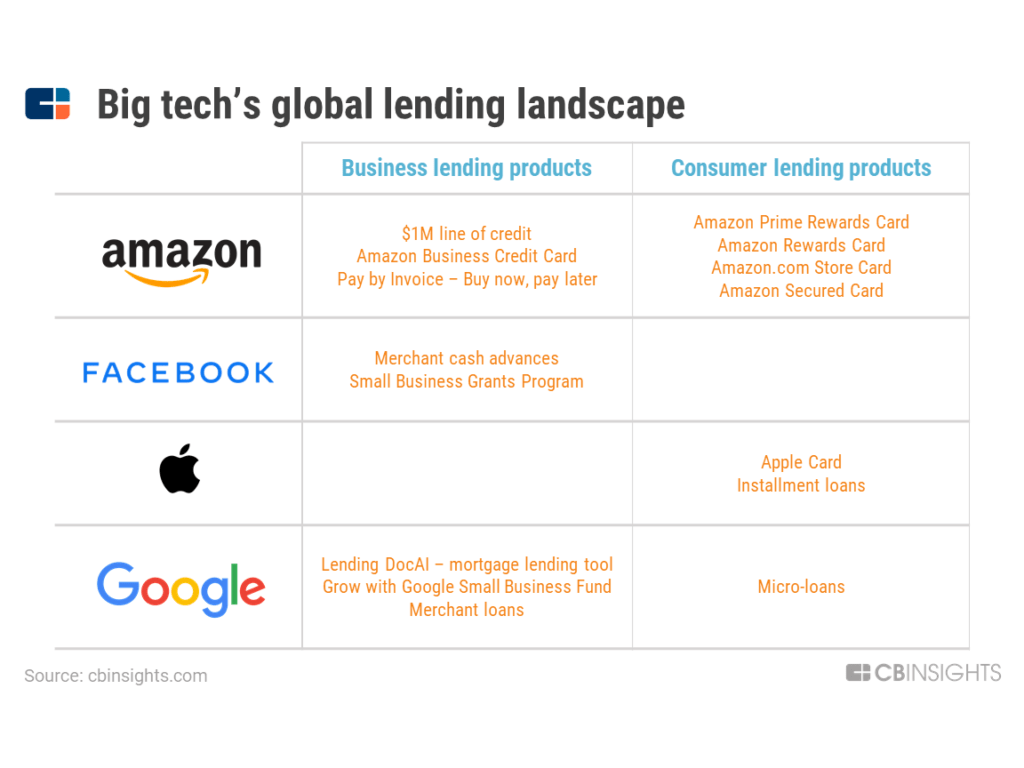 Amazon
Amazon is focusing on lending products for businesses.
The US SMB market presents a massive opportunity for platform lenders like Amazon. SMB lending volume in the US reached $750B in 2020 amid the pandemic, according to the Small Business Administration (SBA).
Though many traditional lenders are wary of Amazon's potential impact, the company hasn't posed a huge competitive threat yet. The e-commerce giant focuses on providing working capital loans to merchants that operate in its marketplace. The loan use cases tend to be relatively limited, as they are intended for investments like inventory management, product line expansion, and product promotion.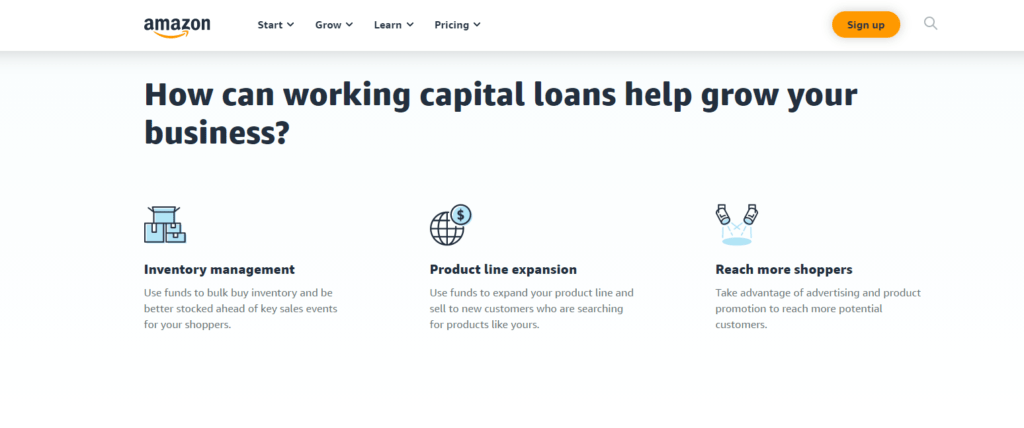 Source: Amazon
Amazon has been ramping up its business lending products through partnerships.
Last year, Amazon inked a deal with ING in Germany to offer €10K-750K ($12K-$900K) in loans to SME sellers. It also recently worked with Goldman Sachs' Marcus to provide up to $1M in credit lines to select sellers, representing the first time Amazon will open up its treasure trove of sales data on its sellers to a third-party financial institution to make underwriting decisions.
Similarly, in 2018, Amazon partnered with American Express in the US to launch SMB credit cards — providing an alternative way to extend credit to SMBs.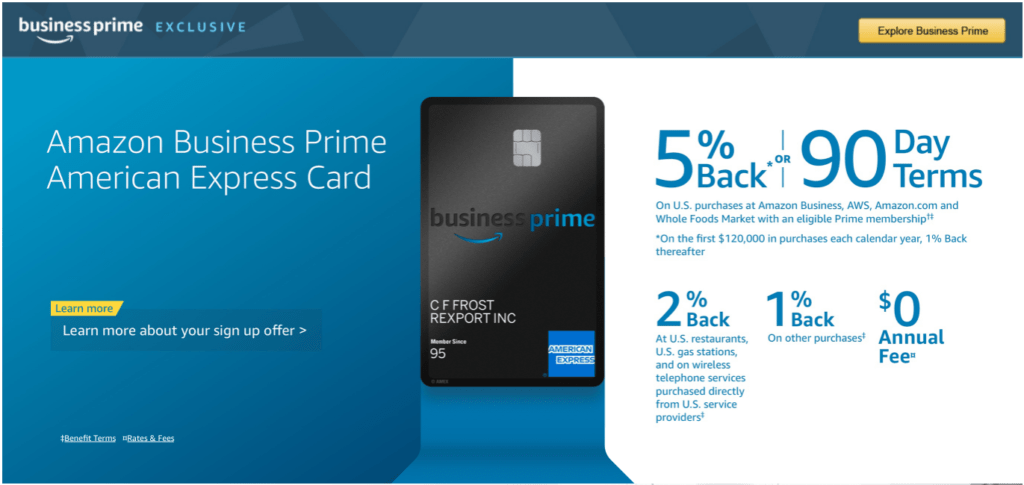 Source: Amazon
Amazon is also making moves into installment lending through partnerships, including Klarna, Quadpay, and Citi, to offer BNPL to US customers. In India, Amazon Pay teamed up with fintech Capital Float and Karur Vysya Bank to launch a BNPL service called Amazon Pay Later.