Big tech has the scale, data, and AI to win in key financial services verticals. We take a look at what companies like Google, Apple, and Amazon are doing today.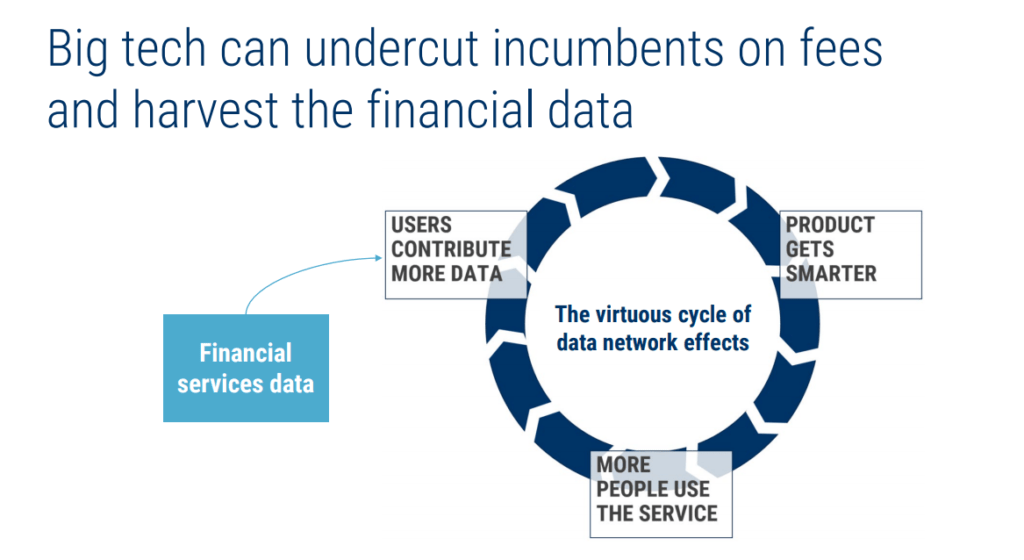 Big tech companies — like Google, Facebook, Apple, and Amazon — are uniquely positioned to win in key financial services verticals.
For one, big tech companies have billions of users and the power to keep those users engaged. They also have the AI and machine learning capabilities to make sense of all the data generated by their user bases.
Today, big tech companies are going after payments and lending revenue pools, comprising trillions of dollars of opportunity. But what might they attack next?
In this report, we take a closer look at what big tech companies are doing in financial services today, where they could go next, and how incumbents can respond effectively.
If you aren't already a client, sign up for a free trial to learn more about our platform.