This report analyzes the cybersecurity space and identifies tech companies securing banking activities.
For banks, deploying effective cybersecurity safeguards is becoming increasingly critical amid the Covid-19 pandemic and the corresponding shift to remote work.
However, the cybersecurity landscape is vast. Hundreds of tech providers offer a range of protections that promise to defend the sprawling information technology systems of banks and ensure these institutions meet regulatory requirements.
This report provides a view into emerging tech providers across the cybersecurity space, segmented across key categories for banks.
To create this Market Map report, we used the CB Insights tech market intelligence platform to identify 150+ companies across 15 categories representing key cybersecurity areas for banks.
KEY CATEGORIES
Endpoint Security

Identity Access Management (IAM)

Data Security

Cloud Security

Threat Intelligence

Network Security

Website Security

Human Element

Security Information & Event Management (SIEM)

Vulnerability Management

Anti-Money Laundering (AML) / Know Your Customer (KYC) / Counter-Terrorist Financing (CTF)

Third-Party Risk

Consumer Privacy 

Secure Transactions 

Cyber Insurance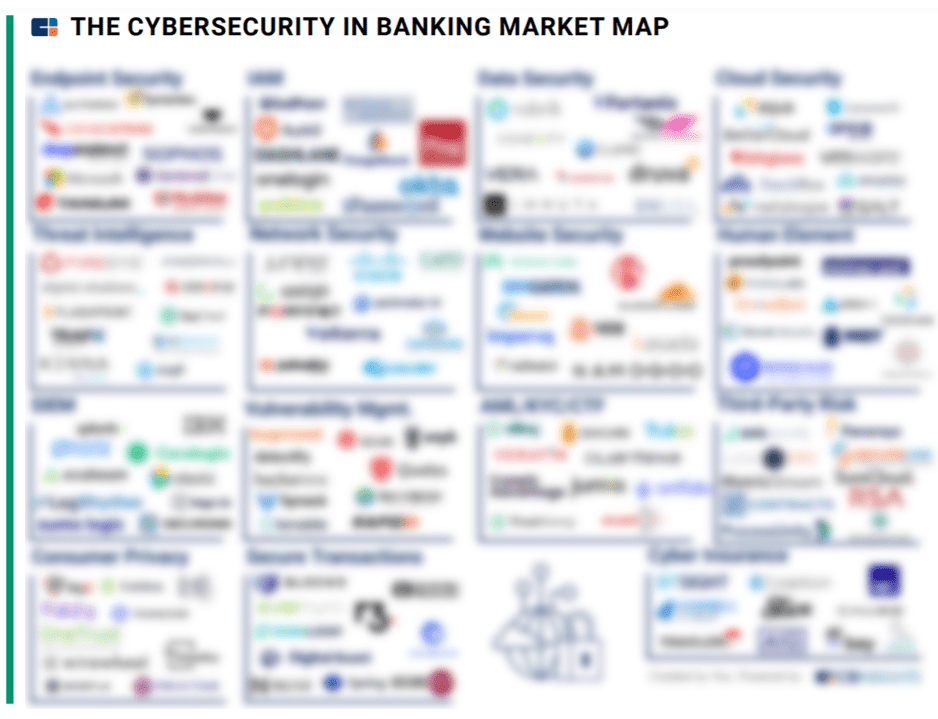 Download the report to see the detailed market map and companies within each space.