A comprehensive, data-driven look at technology investment trends, top deals, active investors and strategic activity in Asia.
REPORT HIGHLIGHTS:
$106 BILLION INVESTED ACROSS 5,019 DEALS SINCE 2012
In 2017 year-to-date, $19.3B has been invested across 458 deals to Asian-headquartered tech companies with venture capital funding. At the current run-rate deals are on pace to increase by 14% over 2016 totals, while funding is on pace to grow by 132%.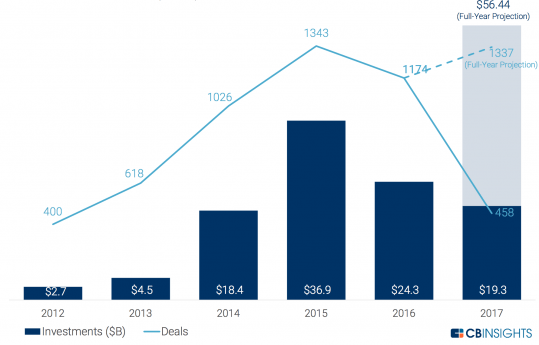 ASIA TECH UNICORN CREATION DROPS FROM 2015 HIGH
On an annual basis, the creation of private companies with a valuation of a billion dollars or more declined 26% YoY from its peak in 2015 and has not seen a major pickup thus far in 2017 YTD.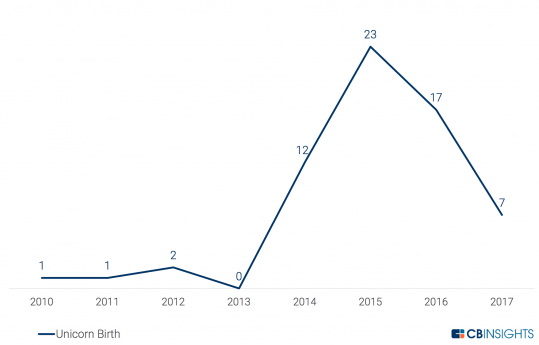 MEGA-ROUNDS IN ASIA TECH BOUNCE BACK IN Q1'17
The number of $50M+ financings to VC-backed Asia tech companies rose 39% on a quarterly basis in Q1'17 to hit a fivequarter high.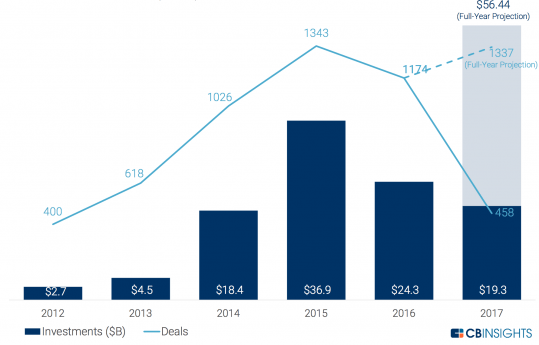 If you aren't already a client, sign up for a free trial to learn more about our platform.