Fintech super apps such as Ant Financial are expanding beyond payments into broader financial services platforms.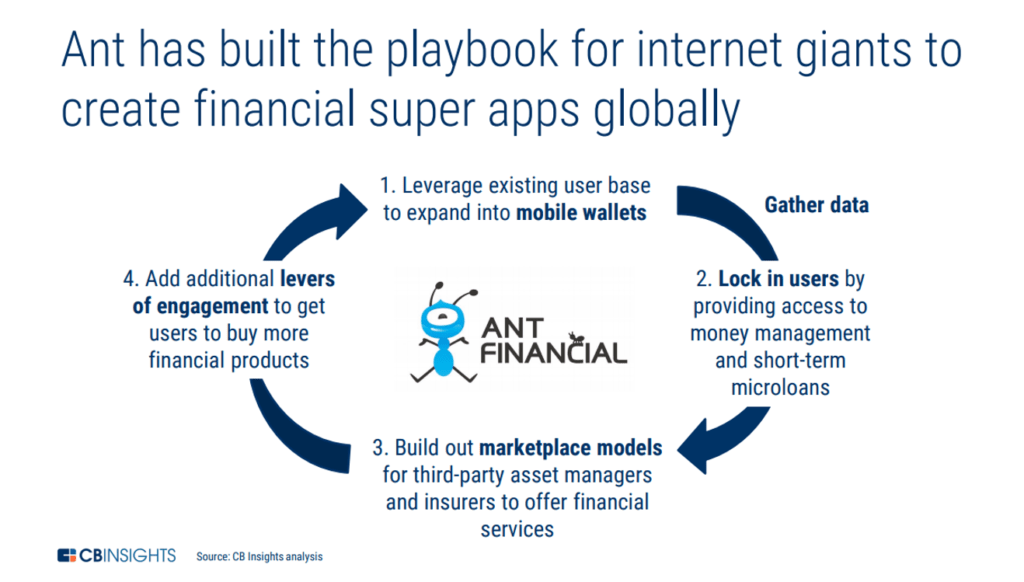 With a valuation of $150B, Ant Financial would rank among the top 10 largest banks and internet companies in the world.
By accumulating massive amounts of transaction data, locking in users with features such as money management, building out higher-margin marketplace businesses, and launching innovative features to boost engagement, Ant is building a playbook for how fintech super apps around the world will develop.
In this report, we analyze Ant Financial's playbook, the markets in which the fintech super app playbook is moving to next, and opportunities and considerations for incumbents.
If you aren't already a client, sign up for a free trial to learn more about our platform.