Recent advances, startup landscape, the road ahead.
REPORT HIGHLIGHTS:
AI PATENTS OF MICROSOFT, 

GOOGLE, AMAZON, FB, APPLE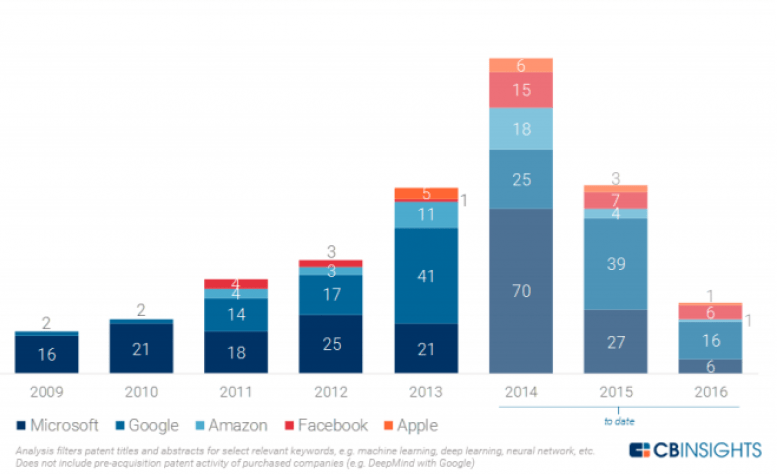 MEDIA TRENDS: AI VS BIG DATA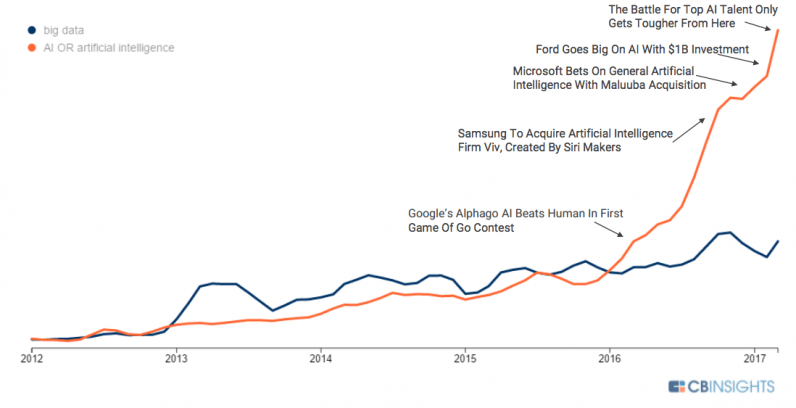 ANNUAL FUNDING HISTORY
Deals to AI startups increased 4.6x in the last 5 years, from 150 in 2012 to 698 in 2016.
The top rounds in 2016 went to auto tech company Zoox ($200M Series A) and cybersecurity startup StackPath ($180M private equity).
If you aren't already a client, sign up for a free trial to learn more about our platform.