The legendary investor has more than doubled its annual investments this year. From NFTs to gaming to creator platforms, we dig into the data to see where a16z is placing its bets on the future. 
2021 has been a landmark year for Andreessen Horowitz (a16z).
The investor has seen a record 43 portfolio companies exit via M&A and IPO, including 3x more IPOs this year than any previous year on record. 
Deal-making too has accelerated dramatically. 2021 has already seen more than double a16z's previous annual deal record.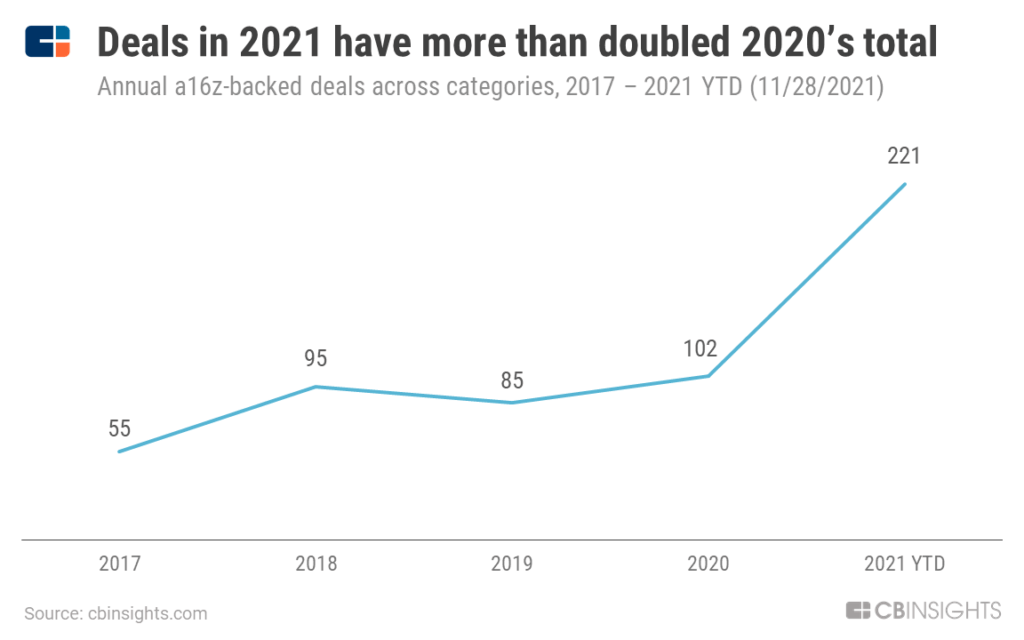 We mined CB Insights data to track a16z's investments over the past 5 years to see where the firm identifies the next big opportunity — and where it's pumping the brakes.
Download the full report to see the investor's activity across areas like:
NFTs, crypto exchanges, and other blockchain-based tech

The metaverse

Self-driving vehicles

And many more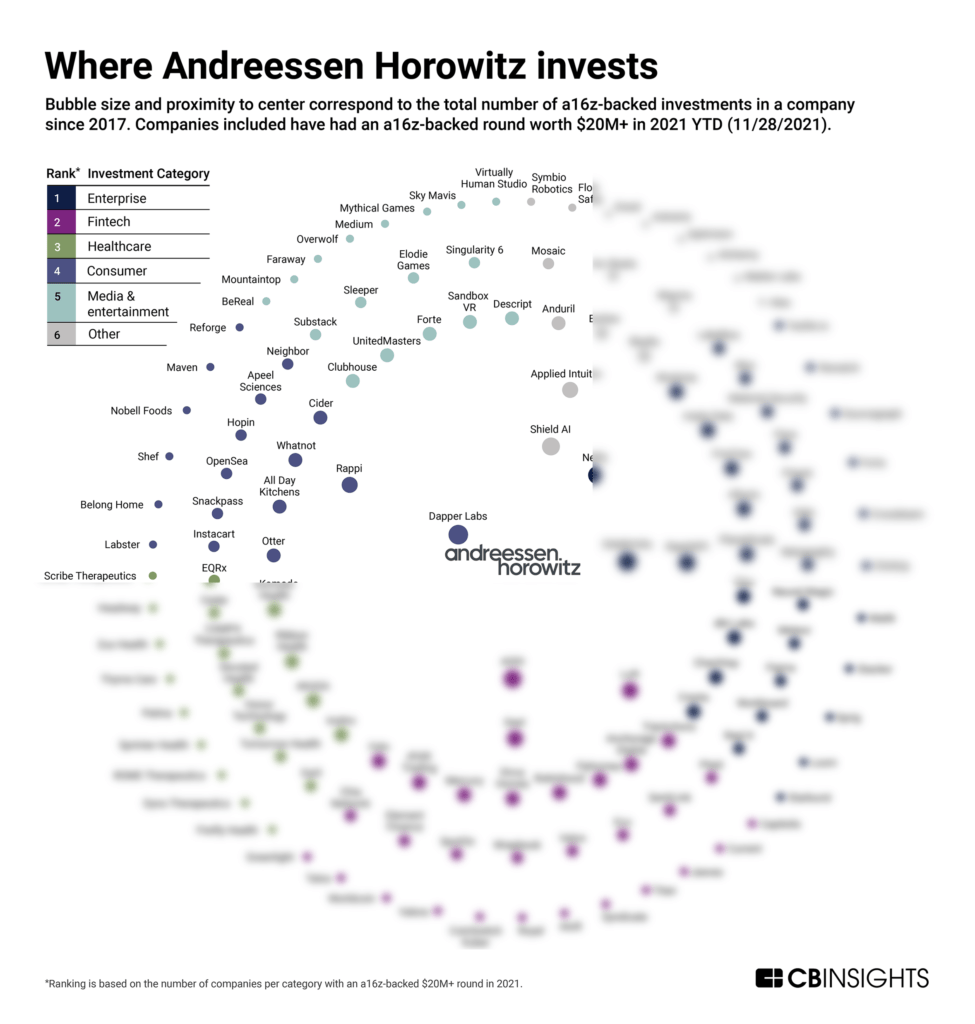 If you aren't already a client, sign up for a free trial to learn more about our platform.