AI in healthcare has gained significant traction during the pandemic, from combing scientific papers on coronaviruses to searching CT scans for Covid-19 symptoms. We look at where AI will have a lasting impact on the industry.
AI has taken on a much bigger role in healthcare during the pandemic.
The White House partnered with AI research institutions to mine scientific literature to better understand Covid-19. Biotech companies and big tech players leveraged AI to understand the structure of the novel coronavirus to expedite drug discovery. Social distancing and lockdown measures forced medical labs to accelerate their digital pathology capabilities.
Amid economic uncertainties, healthcare AI companies raised recording funding in Q3'20.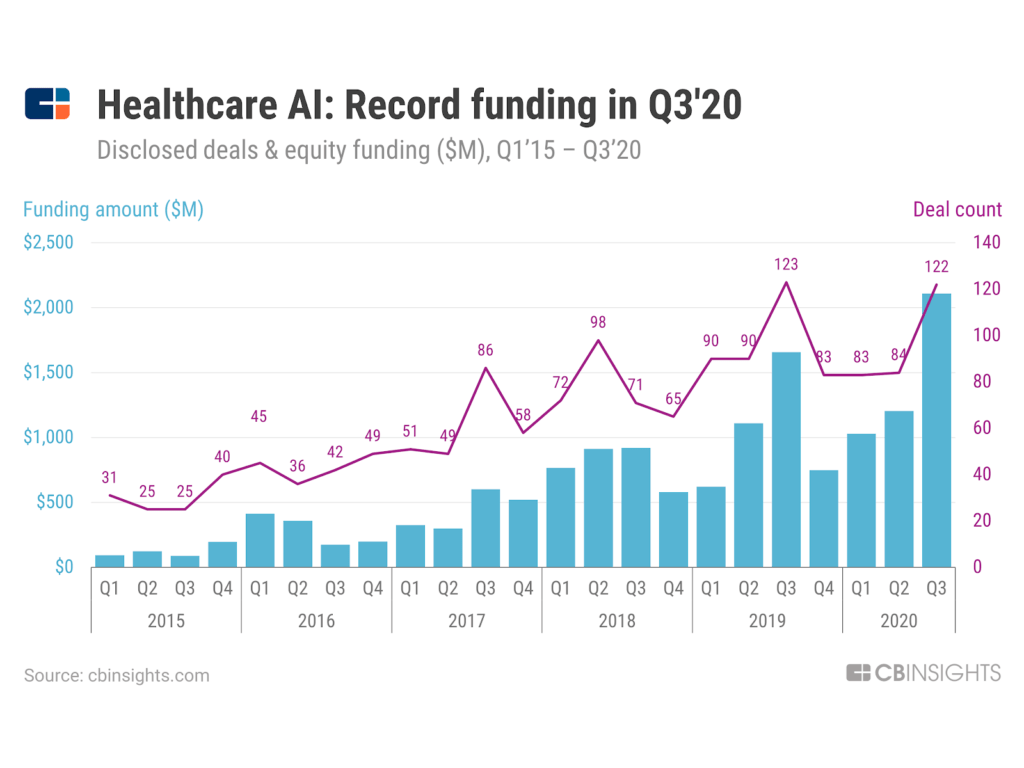 We look at 7 healthcare AI trends that have been accelerated by Covid-19 and dig into what comes next for the space.
Trends highlighted in the report include:
Faster, cheaper, better: The next generation of MRI and CT scans

Instant blood and at-home rapid testing: AI will edge out labs for certain tests

Telepathology: AI and digital slides will be a new normal for labs

From nursing homes to quarantine wards, AI-driven passive monitoring takes off
Download the healthcare AI trends report to see how all 7 trends will shape the industry in 2020 and beyond.
If you aren't already a client, sign up for a free trial to learn more about our platform.