Our AI In Numbers report features data-driven insights from our emerging tech insights platform. We analyze investment trends, corporate activity, top deals, and more.
AI funding set a new record in Q2'21. More than 550 AI startups globally raised a combined total that surpassed $20B, despite a drop in deal volume. This surge in funding was driven by an all-time high of 50 mega-rounds ($100M+ deals) to AI startups. 
In Q2'21, AI exits also set a new record, increasing by about 125% quarter-over-quarter. This included the exit of 6 AI unicorns, including UiPath's $29B IPO. 
In this report, we use CB Insights data to dig into these trends and many more.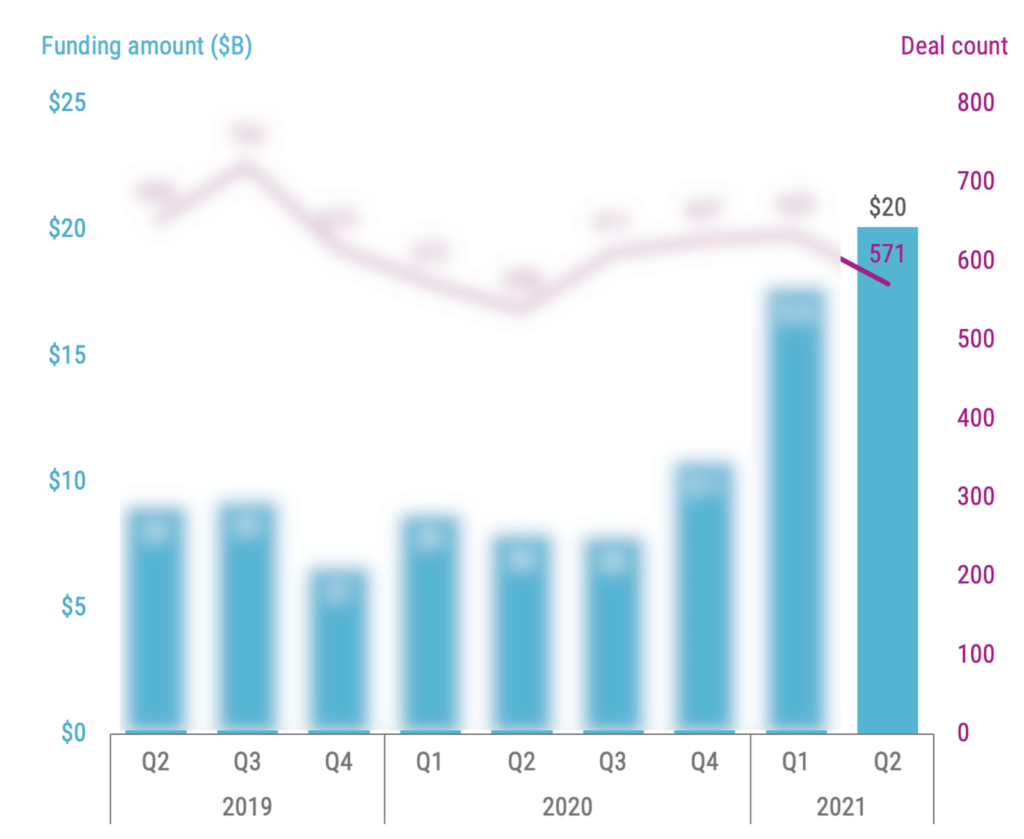 REPORT HIGHLIGHTS:
Q2'21 was the largest quarter on record for AI funding.

 

The rate of AI exits picked up momentum to reach a new high.
More AI unicorns were born in Q2'21 than in any other quarter, shattering the previous record.
Early-stage deal share edged down, hinting at a maturing space.
If you aren't already a client, sign up for a free trial to learn more about our platform.