An analysis of emerging advanced manufacturing trends using the CB Insights NExTT framework.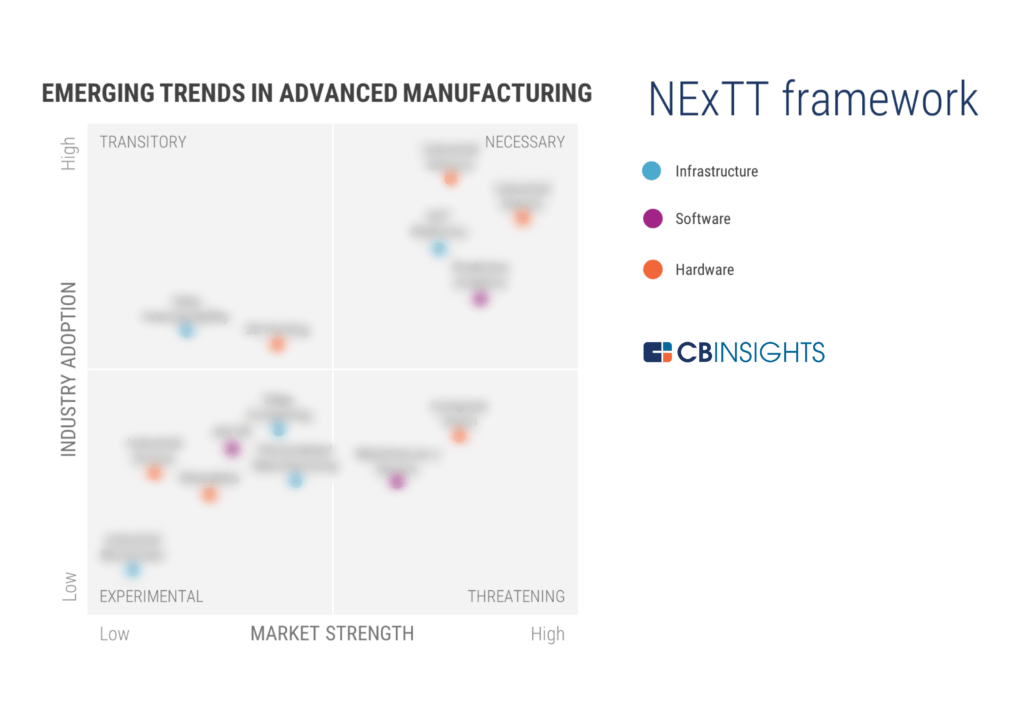 What's next for advanced manufacturing technology?
CB Insights examined 14 of the biggest advanced manufacturing trends, covering everything from industrial sensors to machine vision to 3D printing.
Using the NExTT framework, we looked at the industry adoption and market strength of these trends, categorizing them as necessary, experimental, threatening, or transitory (NExTT). The framework educates businesses about emerging trends and guides their decisions in accordance with their comfort with risk.
Trends highlighted in the report include:
Robots/cobots are getting smaller, smarter, and more closely integrated with human tasks
Analytics software moves from reactive to proactive

Augmented reality could transform worker training and safety in complex manufacturing
New blockchain initiatives for 3D printing, IoT, and security prototypes will likely come under scrutiny
And much more
Download the entire advanced manufacturing trends report to see all 14 trends shaping the industry.
If you aren't already a client, sign up for a free trial to learn more about our platform.