3D printing is efficient and highly customizable, and has potential applications across a wide range of industries.
While 3D printing technology for consumer products has yet to live up to the hype, it's thriving in the industrial world.
The technology enables rapid prototyping, which means that teams developing a new product can quickly experiment with different designs and materials, accelerating the product's path to market. It's also highly customizable and resource-efficient.
The 3D printing space has seen significant fundraising growth since 2013, with big manufacturing corporations like GE and Siemens investing heavily. An additional $2B will be spent on 3D printing by 2022, according to IDC predictions.
As the technology permeates more design studios and factory floors, the potential applications are virtually endless.
From construction to pharmaceuticals to trash management, we take a look at the industries that 3D printing could disrupt.
1. ARCHITECTURE AND CONSTRUCTION
Applications of 3D printing in architecture and construction are developing rapidly. The technology has become relatively widespread in the project design stage — architects can print models of properties, commercial real estate, and infrastructure.
In the future, development and engineering teams could have easy access to full-scale 3D printed models to test new designs and materials.
The Dubai Future Foundation debuted what it claimed was the first 3D-printed building in 2016. The city-state says that by 2025, 25% of its new buildings will be made using 3D printers.
3D-printed houses have been unveiled in several cities, including Austin, Texas. They are highly energy efficient and can be built in a matter of days, at a fraction of the cost of traditional residential construction. Companies, non-profits, and governments are collecting data on the longevity of these houses to determine how and when they could become widely available.
This has major implications for the speed and accuracy of construction. For example, emergency housing could be 3D printed immediately after a natural disaster. Machine construction of infrastructure projects could eliminate the risks that come with human error.
---
2. EDUCATION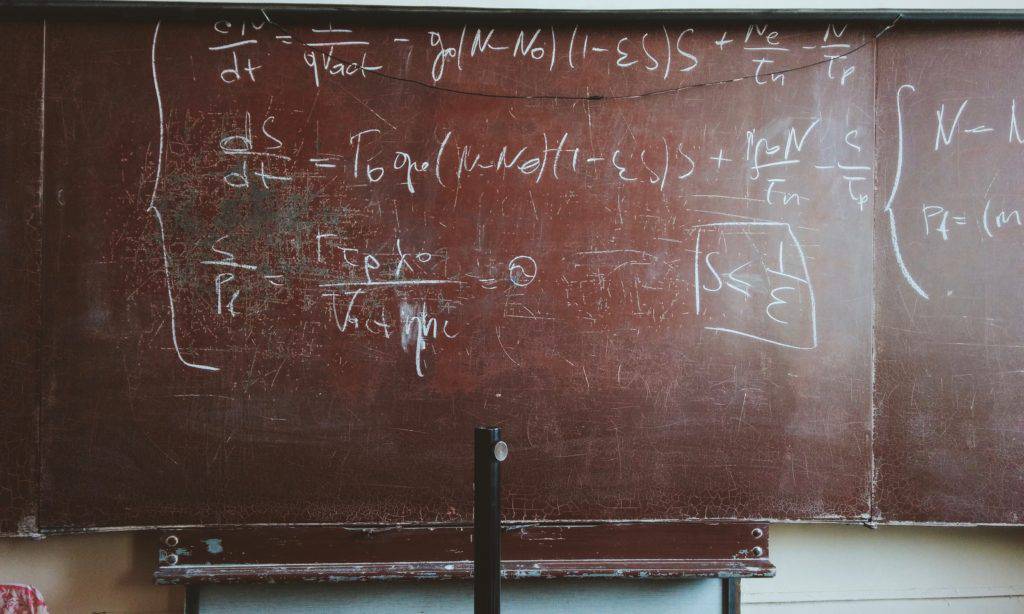 3D printing has the potential to modernize classrooms and better prepare students for technical careers.
Educators can produce visual aids — like artifact replicas — to bring a lesson to life. Students can engage in hands-on learning experiences that bring theory into the real world.
In higher education, 3D printing holds potential not only for engineering students, but also for those in departments like art, medicine, and anthropology.
MakerBot is one of the most prominent players in 3D printing for education. Its printers come with hundreds of STEAM (science, technology, engineering, art, and mathematics) lesson plans. MakerBots are now available in 5,000 schools throughout the US.
---
3. FOOD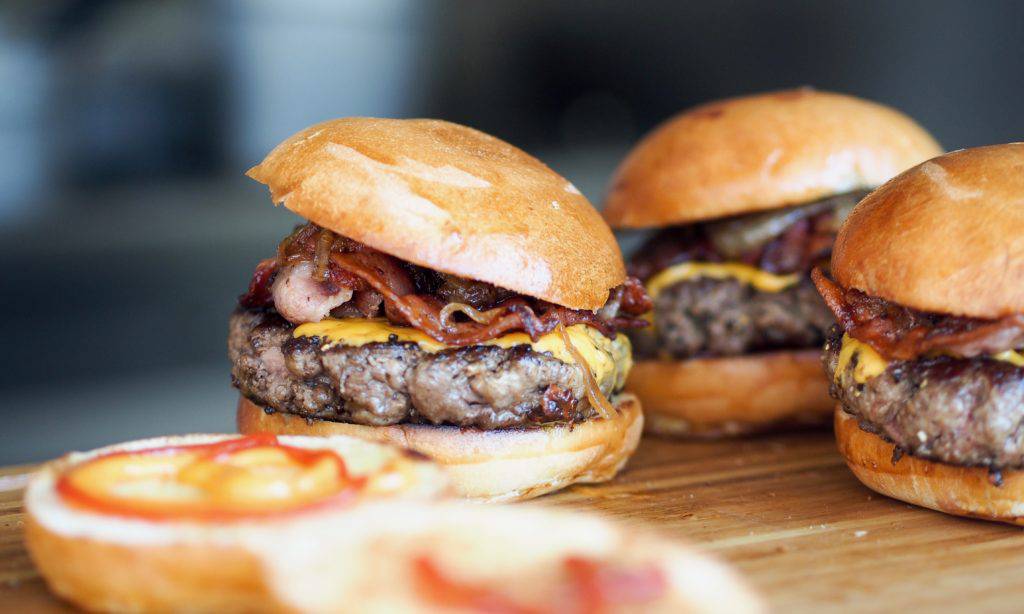 The main value of 3D food printing lies in convenience and customization. As specialized diets become more commonplace, 3D-printed food is poised to enable more personalized on-demand eating experiences.
Originally limited to sugary, processed confections, the technology has made strides to encompass a much wider range of options. Now, some commercial kitchens have embraced 3D printing, and a handful of companies have debuted at-home 3D food printer prototypes.
Big names in 3D food printing include Beehex, a pizza printer that serves large food service operations, and Yissum, a company that employs a natural, calorie-free fiber to bind food components.
Natural Machines' Foodini can print a variety of foods using natural ingredients, so long as they are able to be pureed. Natural Machines claims that the possibilities are unlimited. The Foodini is currently available for commercial kitchens, with a goal to bring it to home cooks in the future.
Some food companies are already using 3D printing in their production process. Dairy-free milk startup Perfect Day, for example, uses 3D printing to make dairy proteins without cows.
---
4. PROSTHETICS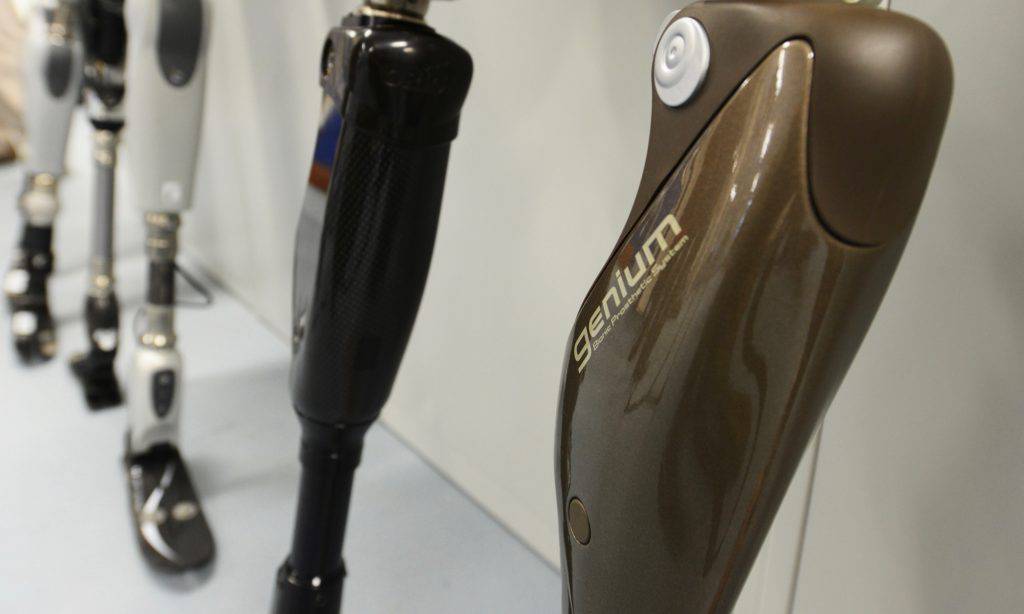 Many doctors are optimistic about 3D printing's potential to make prosthetic limbs, braces, and other mobility devices more accessible.
In the US, prosthetics are typically priced anywhere from $5,000 to $50,000, and the process of obtaining one can take months. 3D printing drastically cuts costs and production time — a 3D-printed prosthetic can typically be made in a single day.
For people who wear prosthetics, the quality and comfort of the device determines the activities that they can engage in on a daily basis, so customization is paramount. 3D printing technology is well suited to meet that need.
3D printing could help bring prosthetics to those most in need, especially in developing countries affected by conflict or disease. Volunteer organization Enabling the Future uses 3D printing to make the $50 e-NABLE mechanical hand.
---
5. PHARMACEUTICAL DRUGS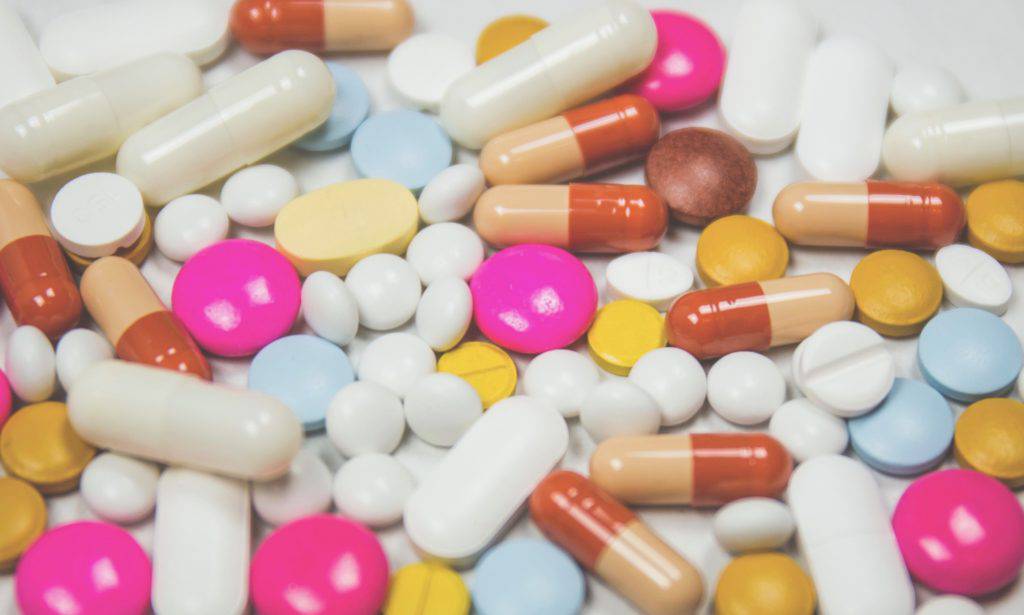 3D printing could allow drugs to be manufactured according to an individual patient's needs and preferences.
Drug characteristics like shape, color, design, strength, release profile, and distribution of ingredients cannot be easily modified in conventional manufacturing processes. Now companies like vitamin startup Multiply Labs, which leverages 3D printing to build made-to-order personal supplements, are demonstrating the power of printing pills.
The technology could also affect injectable drugs. MIT researchers have invented a new printing technique to develop microparticles that deliver multiple, time-staggered doses of a drug from a single vaccination.
There are significant regulatory hurdles that will need to be overcome before 3D drug printing goes mainstream. The FDA's Office of Testing and Research is further exploring applications of 3D printing for drug products.
To date, there is only one FDA-approved, 3D-printed drug: Spritam®, an anti-epileptic seizure medication, is designed to disintegrate within seconds after swallowing. The producer, Aprecia Pharmaceuticals, claims that the drug's unique structure cannot be achieved through conventional manufacturing.
---
6. AUTOMOTIVE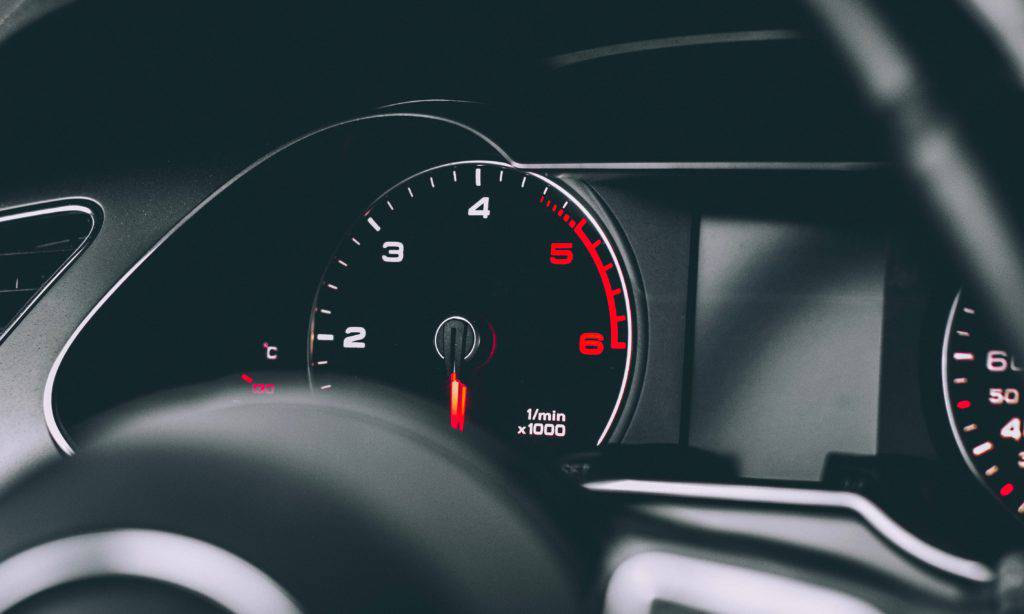 The automotive industry was one of the pioneers of 3D printing. For automakers, the technology offers faster, more cost effective product development cycles and end products that are strong and lightweight.
So far, automotive companies have primarily used 3D printing for pre-production tasks. As consumers demand more digitally connected and environmentally friendly vehicles, the technology has allowed automakers to design, test, and validate new concepts faster than ever before.
Automotive companies are increasingly using 3D printing to manufacture spare parts, jigs, and interior elements. This can decrease reliance on external vendors and speed up the path to market. HRE Wheels, in partnership with GE, shared the first 3D printed tires. If adopted across the market, these tires could drastically reduce waste in the production process.
Several automakers have debuted prototypes that are produced almost entirely by 3D printing. Italian company X Electrical Vehicle says that that it will bring the first mass-produced 3D-printed car to market in 2019.
Automakers from Ford to BMW are exploring how to leverage the technology for customization. Today, producing small batches of customized auto parts and tooling is often cost prohibitive because they are formed with molding, which requires a significant up-front investment.
3D printing eliminates the need for molding in many cases, so big players like Stratasys could eventually enable fully customized vehicles to reach a mainstream market.
---
7. ART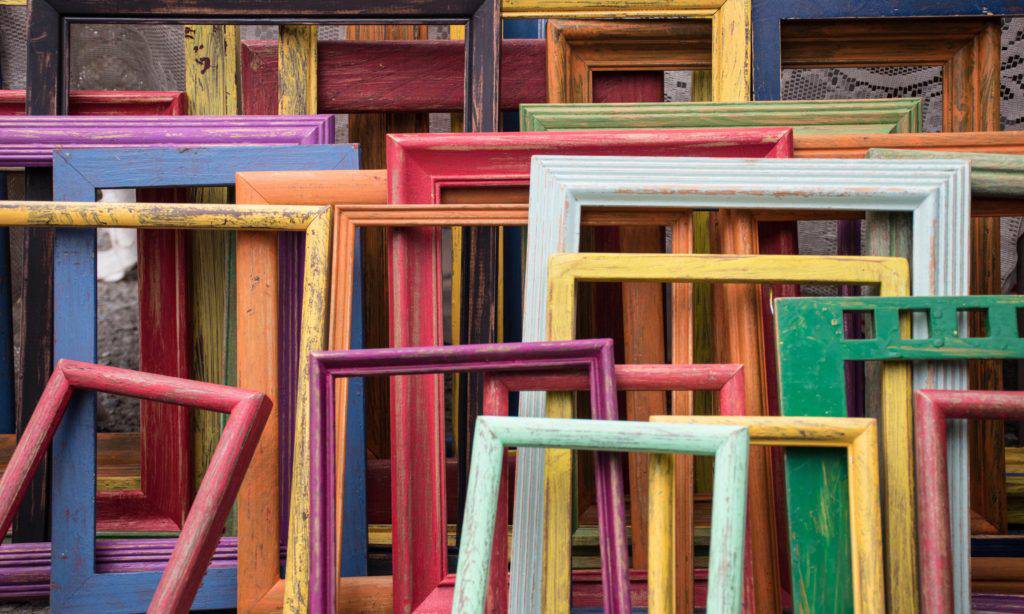 Many in the art community have been quick to embrace 3D printing. Today, an artist can draw a design by hand and then 3D print it using materials like metal, glass, and ceramics.
In 2014, the Smithsonian Institution's National Portrait Gallery revealed a 3D-printed portrait of President Obama. Other artistic feats enabled by 3D printing include a sculptural replica of a classic Van Gogh's "Sunflowers," and a project that analyzed the entirety of Rembrandt's work.
MIT's Media Lab is envisioning a future in which it's possible to create a 3D photorealistic representation of anything, regardless of its complexity.
3D printing also can make art more accessible outside of museums. VerusArt, for example, uses 3D printing to create textured reproductions of famous paintings and displays them for schools. Unlike in museums, students are able to touch the replicas and feel the exact brush strokes used by the original artists.
Similarly, the Prado Museum in Madrid recreated a number of famous pieces in their collection as 3D paintings to make them more accessible to blind and visually impaired visitors.
Some have noted that 3D printing art brings up a host of ethics and copyright concerns.
---
8. FURNITURE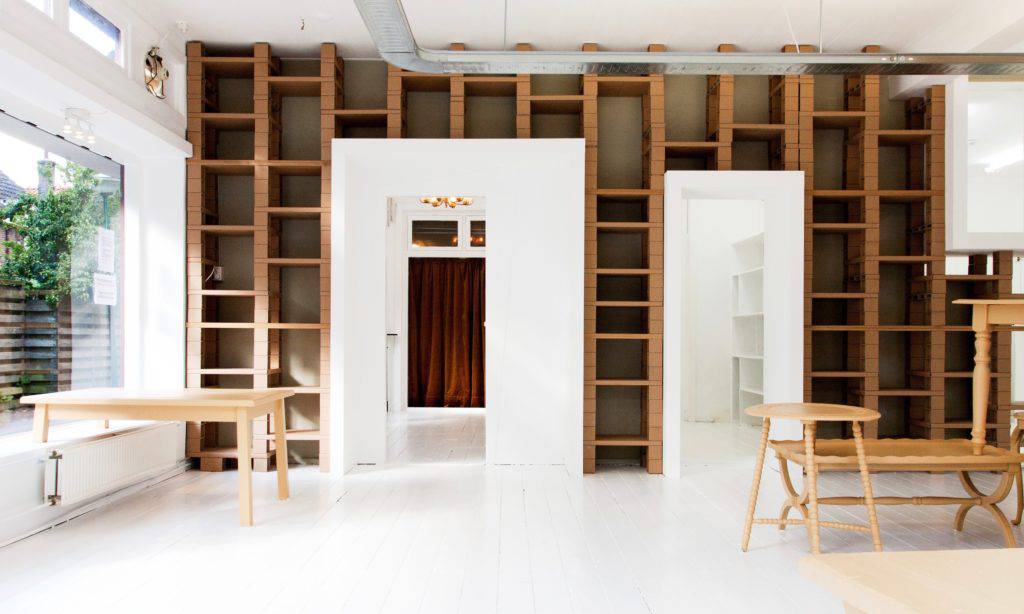 Designing furniture has traditionally required significant time and investment. 3D printing simplifies the process, allowing designers to test concepts more quickly and offer customers lower prices. A custom table that would typically cost thousands of dollars could cost just a couple hundred when printed.
3D printing also works well for controlling the density of a material, which means that it can produce more lightweight furniture.
Groups at IKEA and MIT are among those working on bringing 3D-printed furniture to a mass market.
Recently, Ashley Furniture implemented 3D printing in one of its manufacturing warehouses. The company can now print small parts for different furniture types that are being assembled rather than outsourcing custom orders. This has reportedly been a cost-effective and time-saving development for the manufacturer.
---
9. PACKAGING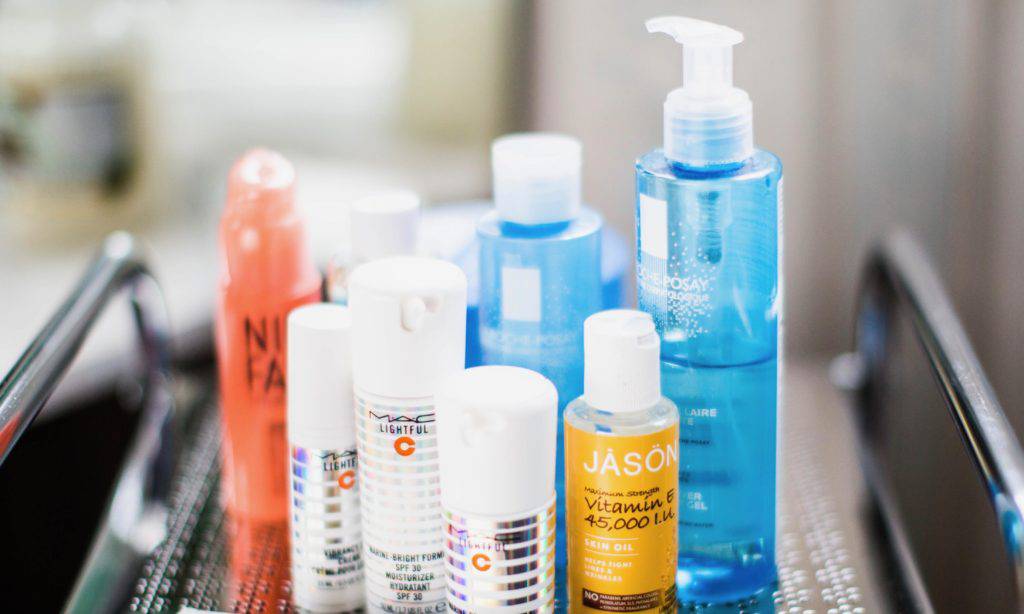 With 3D printing technology, packaging companies can quickly develop new packaging designs and new equipment to manufacture packaging. Anubis 3D, for example, invented a 3D-printed robotic arm that assembles its packaging more efficiently.
3D printing can also be used to fuse product and packaging. Energy drink company Smart Cups has developed 3D-printed, biodegradable cups that contain some of the drink ingredients. The drink is created by adding water to the cup.
In the future, CPG brands could offer customers fully customizable packaging options using 3D printing. The technology could also offer brands the option to use less plastic and develop more sustainable packaging options without breaking the bank.
---
10. FIREARMS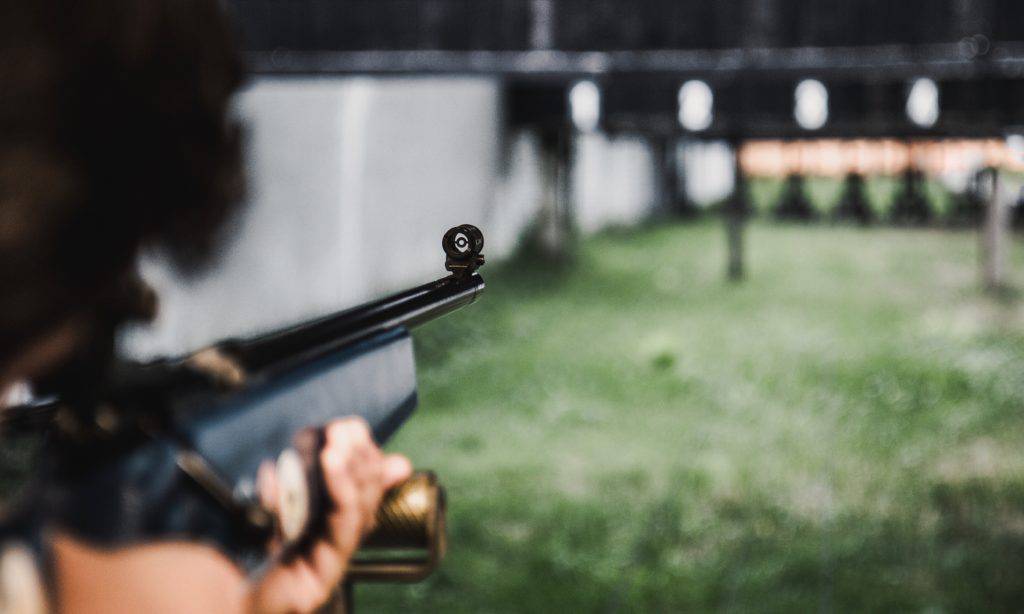 3D printing has seen some recent controversy due to its applications in firearm production.
The issue started dominating headlines in July 2018, after the Department of Justice announced a settlement with startup Defense Distributed allowing the company to release digital blueprints for 3D-printed guns. A federal judge has since delivered the company a temporary restraining order.
Gun safety advocates and law enforcement officials have been especially concerned about the printing of plastic guns that could go undetected by metal detectors.
Just as governments have not been able to fully eliminate counterfeit currency, it may be impossible to completely stop 3D-printed guns — especially as printing technology becomes more accessible.
---
11. DRONES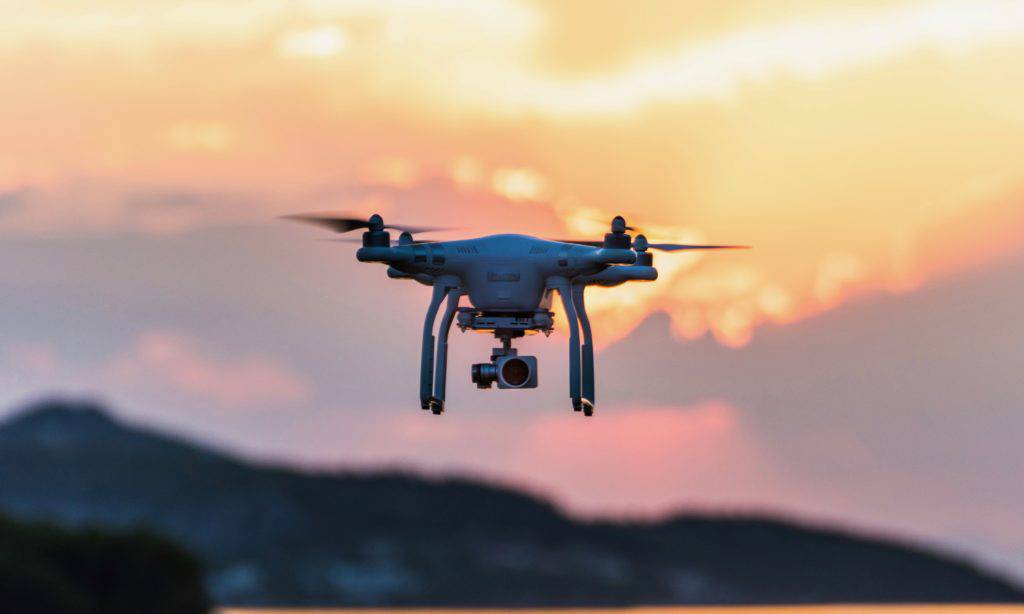 Drones are made up of several small parts that often need replacing, making them good candidates for 3D printing.
Today, consumers can buy ready-made printable drone kits online. If their drone crashes, they can 3D print spare parts like propellers, antenna holders, and protective equipment.
Commercial manufacturers could someday print the entire frame of a drone, with parts uniquely customized for specific use cases.
US Army researchers have teamed up with the Marines to develop 3D-printed UAVs (unmanned aerial vehicles) that soldiers could customize for specific missions. They envision that soldiers could have the UAV printed within 24 hours of entering mission parameters.
---
12. MEDICAL IMPLANTS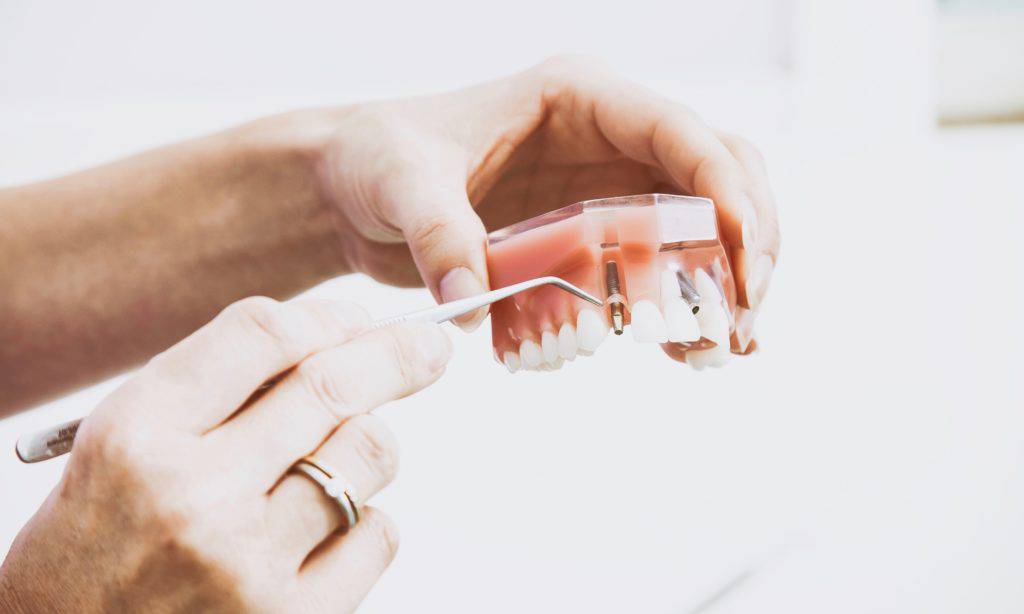 Customization is crucial to medical implants. Each person's anatomy is different, and in surgical settings, time is of the essence. 3D printing could be leveraged to drastically improve healthcare outcomes in cases involving implants.
A research project in Australia produced a system for bone cancer surgery in which an implant is 3D printed just as the cancerous bone is being removed. In this case, speed of production is a game changer — a situation that would normally require two operations can be condensed into one.
In the US, the FDA recently approved a 3D-printed spine implant created by Centinel Spine.
---
13. CONSERVATION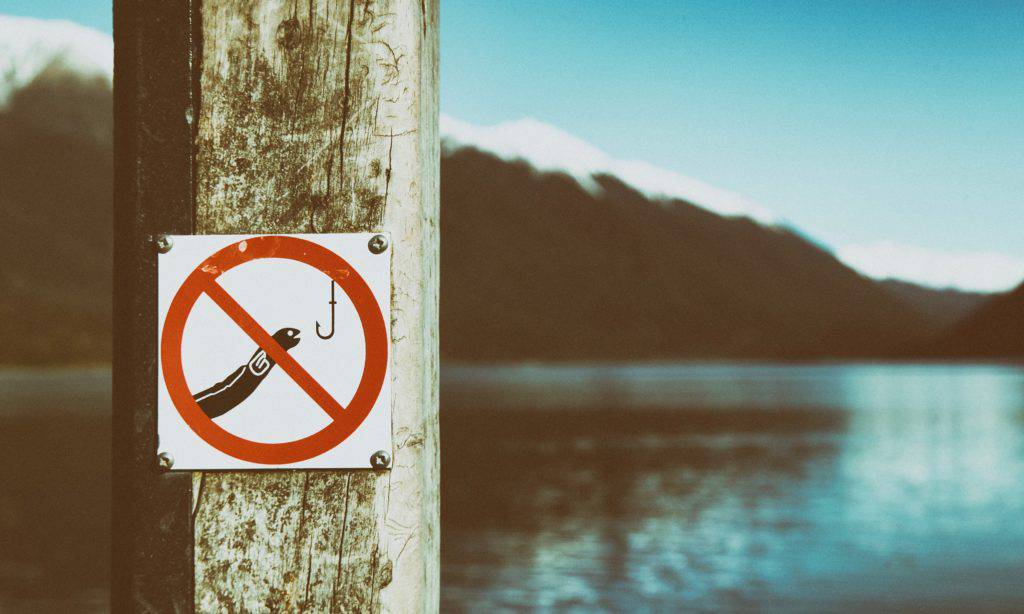 From artificial corals to prosthetics for wildlife, 3D printing has proven useful in environmental conservation.
Because 3D printing is fast and can use a wide range of natural materials, it may serve as a viable alternative to traditional environmental restoration techniques. Scientists are even using 3D-printed tags to track species in danger of extinction.
3D printing has been heralded as an environmentally friendly method of manufacturing in general. Printers can be programmed to use only the minimum amount of materials needed to make a product, and they can perform well with a variety of recyclable materials.
However, many environmentalists point out that more research needs to be done on the technology's energy consumption and emissions footprint.
---
14. SPACE TECH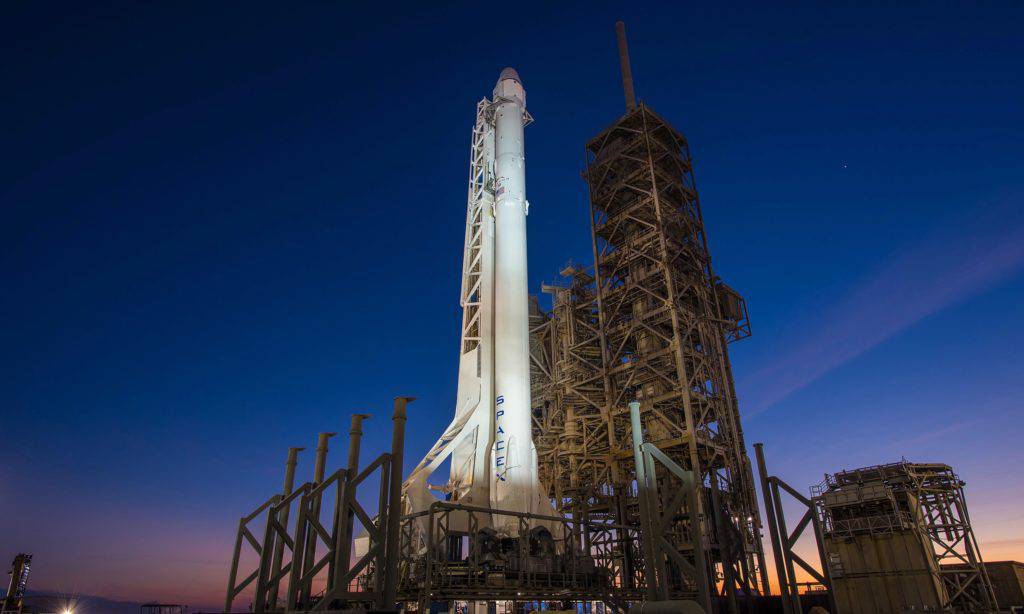 The value proposition for 3D printing in the space tech industry is clear: 3D printing can produce strong, lightweight equipment, and with companies racing to explore space, rapid prototyping is key.
The CEO of Relativity Space believes that the future of space tech lies in 3D printing. The company is one of a handful of space tech players that are using 3D printing to build better rockets with less capital.
Like Jeff Bezos' Blue Origin and Elon Musk's SpaceX, Relativity has its eyes on Mars, and has stated that 3D printing will be critical to scaling a society there.
NASA has also been looking into how it can harness 3D printing: it has released open source models of printable projects, such as the Apollo 11 landing site.
---
15. MANUAL TRANSPORTATION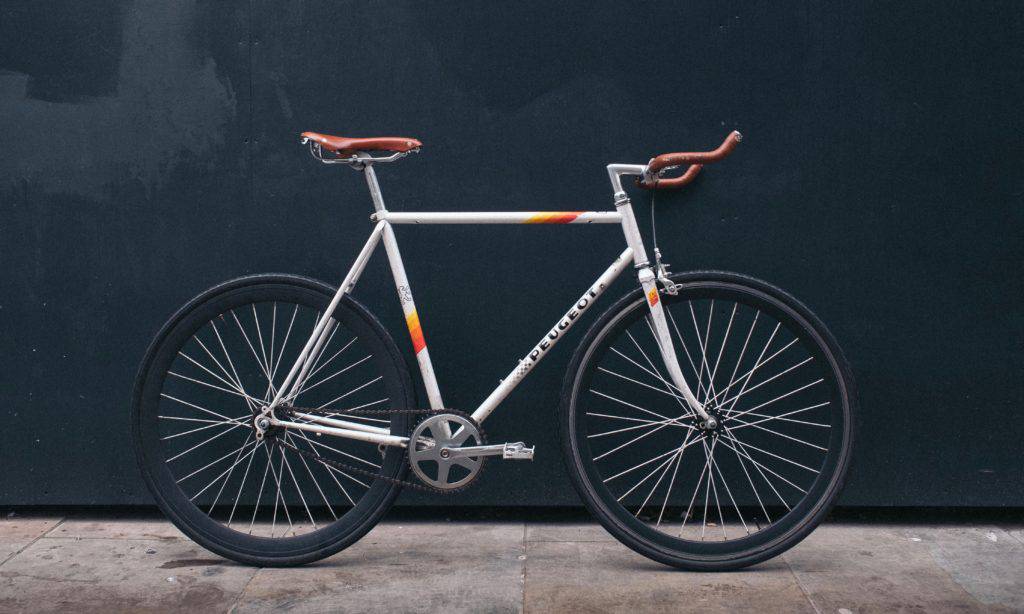 For human-powered transportation methods, a vehicle's design and materials have big implications on its speed and safety. For example, carbon road bikes, favored by Tour de France cyclists, are typically expensive and labor intensive.
Startup AREVO is using 3D printing to develop carbon fiber bikes, which it claims require almost zero human labor.
Consumers are using 3D printing to make bicycle components, accessories, spare parts — and sometimes the entire bike. In the future, cyclists might pull over at a rest stop and print a replacement part for their bicycle, or a new customized helmet.
Consumer-focused 3D printing company MakerBot recently debuted a functional 3D-printed skateboard. Skateboard enthusiasts could select the specific material, design, and technical elements that they want in a new skateboard and have it 3D printed within a few days.
---
16. AGRICULTURE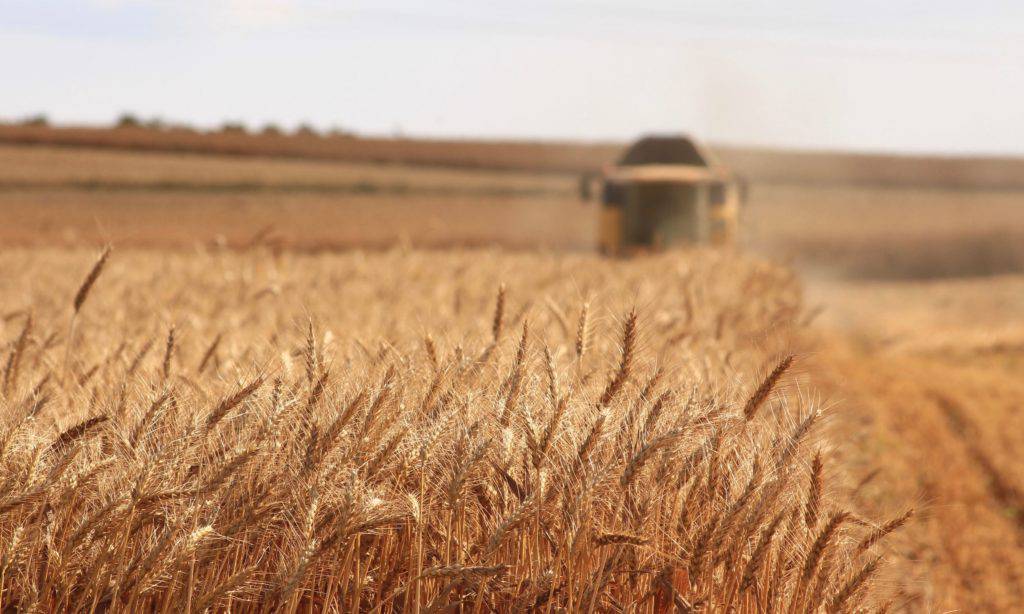 3D printing has a lot to offer agriculture, an industry that relies on sturdy hardware and often takes place in isolated areas.
Farm equipment is made up of several small parts. If a piece breaks during a harvest, the time it takes to get a replacement delivered can be problematic. 3D printing presents an opportunity to be more self-sufficient, especially for smaller farms.
Some farmers In Myanmar, an area with poor infrastructure and limited access to quality tools, are using 3D printing to prototype new tools.
In the US, 3D printing has the potential to disrupt battles around Right to Repair legislation. If farmers were able to print machinery themselves, they would no longer be beholden to large machinery companies.
It's possible to imagine future scenarios where rural farmers are able to print any spare part they may need, eliminating costly trips to the supply store. They could experiment with printing materials beyond metal, like recycled plastic, and develop a circular economy.
---
17. AVIATION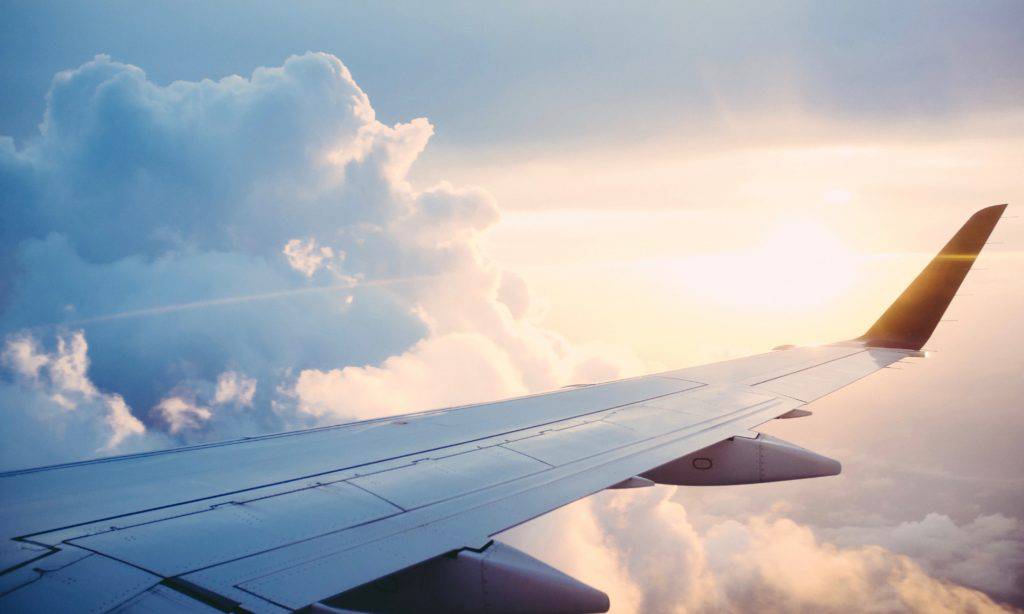 The International Air Transport Association (IATA) predicts that 7.2B passengers will travel by air in 2035. To keep up with demand, aircraft manufacturers need to reduce costs and boost fuel efficiency.
Giants like GE Aviation and Boeing are increasingly looking to 3D printing to develop the aircrafts of the future.
GE developed the GE Catalyst, a new turboprop engine, using 3D printing. The engine's designers were to combine 855 separate parts into just 12.
Boeing announced that it will start using 3D-printed titanium parts to construct the 787 Dreamliner jet, which could eventually save up to $3M on each jet.
---
18. ARCHAEOLOGY AND CULTURAL PRESERVATION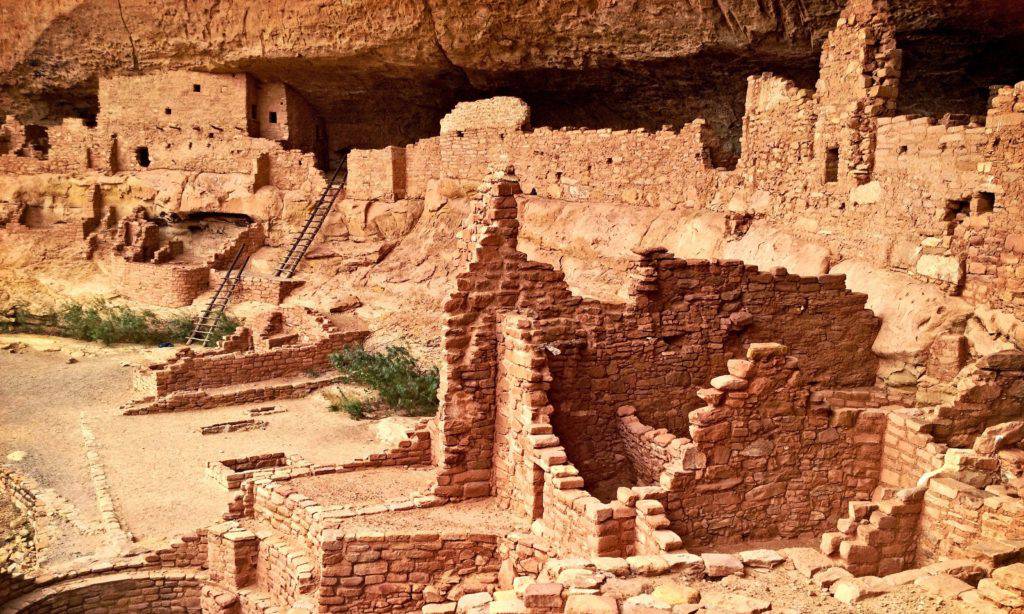 Archaeologists often face challenges with getting access to ancient artifacts. Traveling to see an artifact can be costly, but not being able to examine it up close can impede research.
With 3D printing, archaeologists can share digital data files so that anyone can print an accurate replica of an artifact. The printed replica can then be handled and studied freely by researchers, students, or the public.
A joint partnership between Harvard, Oxford, and the Dubai Future Foundation recently unveiled a 3D-printed replica of the Palmyra Triumphal Arch, an ancient ruin that was destroyed by the Islamic State in 2015.
In Peru, archaeologists took the mummified remains of an ancient priestess and reconstructed her appearance using 3D printing.
In the future, museums could 3D print entire heritage sites, bringing the past to life with a level of accuracy that has not been possible before.
---
19. CONSUMER ELECTRONICS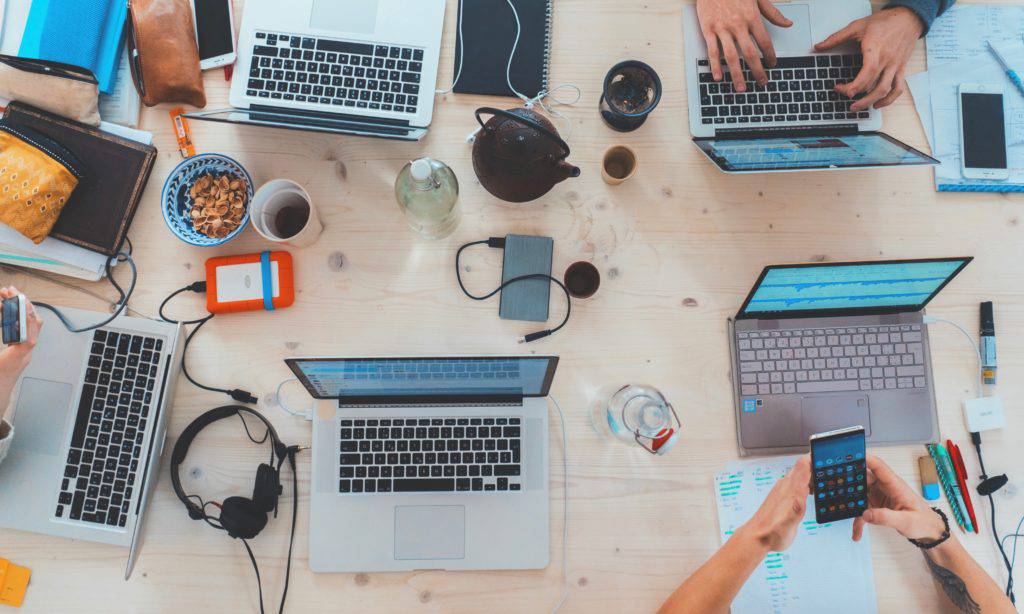 Manufacturing devices like smartphones, tablets, and fitness trackers typically involves several steps of assembly orchestrated to enable mass production.
Manufacturers can use 3D printing to create devices as a single part, with no assembly required. This is possible because printers can combine conductive ink with the metals and plastics that make up a product's exterior.
3D printing also offers greater freedom in design because it can eliminate the need for flat circuit boards, allowing for devices of all different shapes and sizes. The customization capabilities of 3D printing could make it especially powerful for consumer electronics, a space where made-to-order products are rare.
Today, consumer electronics manufacturers are using 3D printing systems like Optomec to make antennas, sensors, and other product elements. In the future, 3D printing could enable smaller, sleeker, more customized consumer electronics to be made with less waste.
The global 3D-printed electronics market is projected to reach $3.9B by 2026, according to Transparency Market Research.
---
20. TOYS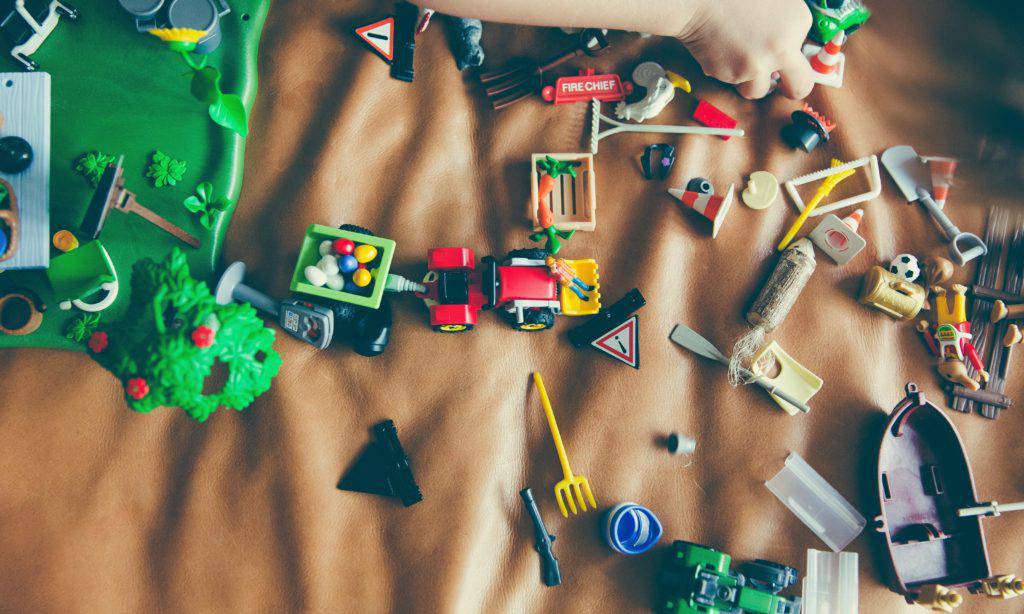 Digitization already has transformed the toy industry, with manufacturers racing to create tech-enabled toys and compete with screens for children's attention.
Now, 3D printing is part of the mix. Parents can print Legos, action figures, and board games at home with devices like the LulzBot Mini at-home printer.
A team at Michigan Technological University estimated that consumers could save $60M per year in toy purchases by printing toys themselves. They can also personalize toys and make creations that aren't commercially available.
---
21. ENTERTAINMENT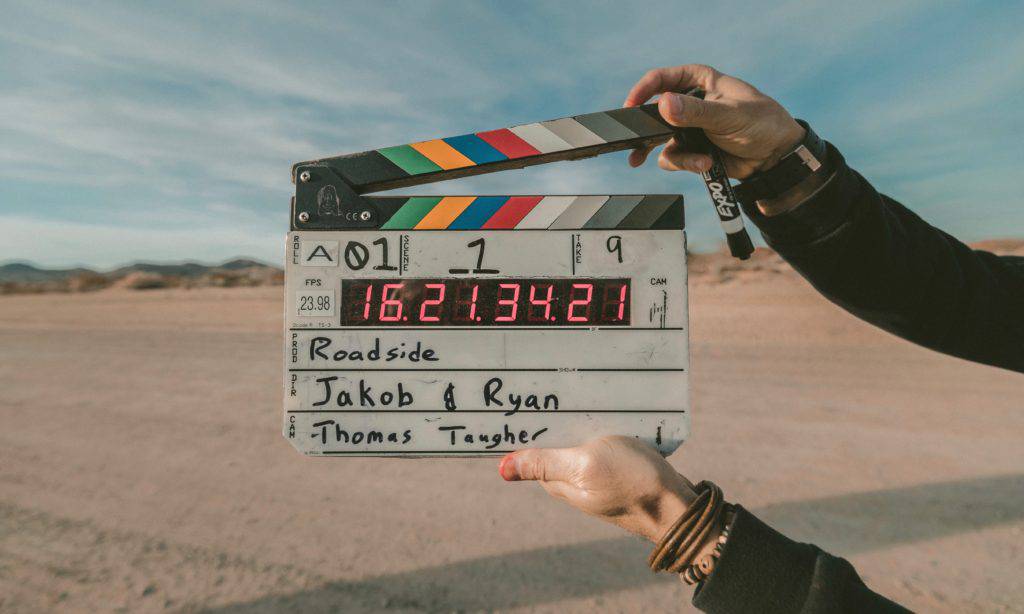 The entertainment industry is harnessing 3D printing technology to make eye-catching props, characters, and sets.
Set and prop designers often make numerous iterations of work for their producers before getting approval. Rapid prototyping and small batch production through 3D printing could go a long way in making these processes more efficient.
Several high-profile films have employed 3D printing. A costume designer from Marvel's Black Panther revealed that the team used a Stratasys 3D printer to produce some of the costumes used in the film.
The Oscar-nominated animated film Anomalisa relied on rapid prototyping with 3D printers to create interchangeable faces and expressions for the puppets used in their stop-motion animation. Adam Savage of the show Mythbusters recently recreated an Iron Man suit — that actually flies — out of 3D-printed titanium in partnership with printing company EOS.
---
22. FASHION AND ACCESSORIES
The rise of fast fashion has already disrupted the fashion industry's seasonality, and 3D printing has the power to further accelerate production. It also allows consumers to get involved in designing the clothes they wear.
Because 3D printing works well with hard materials, it was introduced to the fashion industry with jewelry, shoes, and embellishments. Brands like Adidas, Reebok, and New Balance all have launched 3D printing initiatives.
On the jewelry front, Lockheed Martin filed a patent application for a 3D printer that creates synthetic diamonds in 2016. Another company, Sandvik, is printing diamonds using composite materials. While the uses for the composite diamonds are manufacturing-focused (e.g., drills), the technology could someday spread to consumer diamonds.
Many fashion houses, enabled by 3D technology companies like CLO, are now using 3D scanning and 3D printing to create custom products. Designer Iris Van Herpen unveiled a collection of 3D-printed garments during a show at Paris Fashion Week 2018.
Despite 3D printing's potential in the fashion industry, there are limitations to what it can do with soft materials and non-geometric shapes. Some envision a hybrid future in which 3D printing works in tandem with traditional methods to leverage the best of both worlds.
---
23. DEFENSE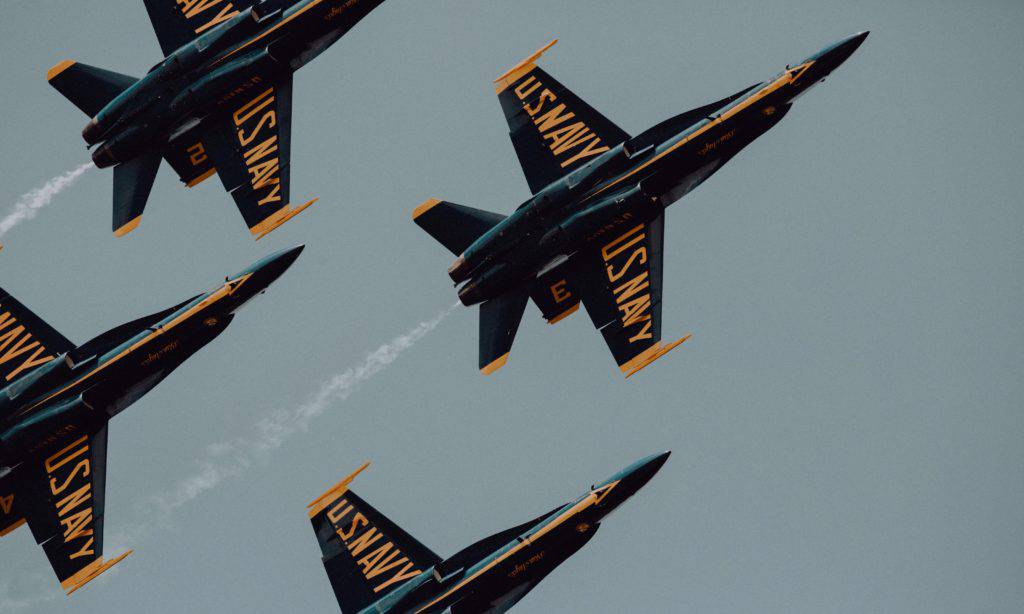 Timing and precision are critical in the defense space. Militaries around the world, including the US Army, the British Army, the Israeli Defense Forces, and the Chinese People's Liberation Army, are experimenting with 3D printing to augment their operational capabilities.
The US Department of Defense included funding for 3D printing technology in the 2018 US military budget. The Subcommittee on Emerging Threats and Capabilities described "significant possibilities that additive manufacturing, or 3D printing, will provide to the Department of Defense, both in revolutionizing the industrial supply chain, as well as in providing radically new technological capabilities."
The US military already has debuted a few notable 3D printing projects, including a grenade launcher and a drone. This concerted interest will likely drive companies that serve the US military to further invest in the development of 3D printing technology as well.
3D printing could also enable soldiers to produce their own medicine and supplies on location.
---
24. MUSIC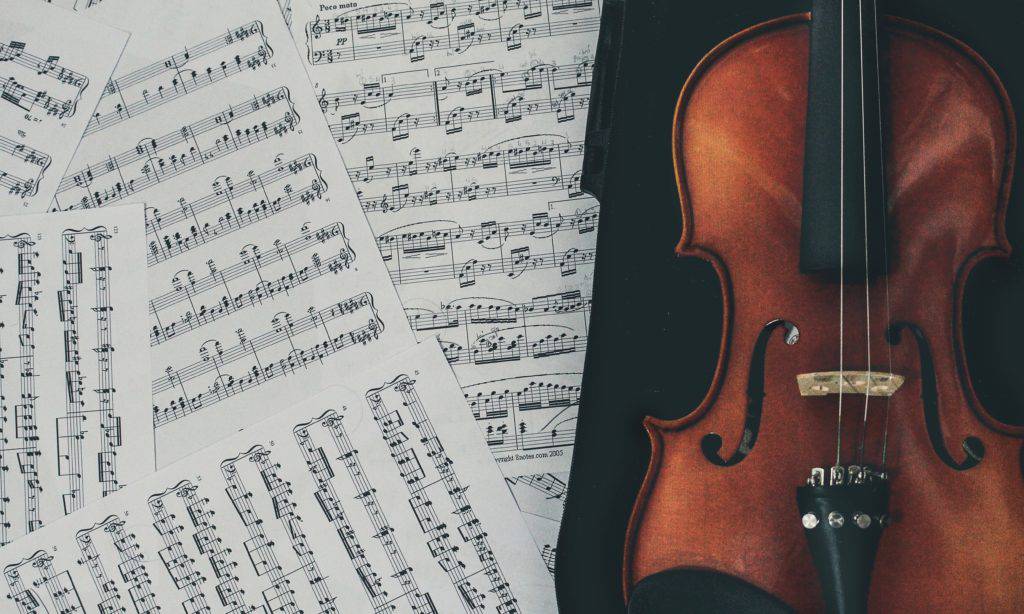 The shape and material of an instrument determines its sound. While 3D printing has yet to see major traction in the music industry, it could enable new possibilities for instrument design, composition, and sound.
Instrument manufacturers have started experimenting with 3D printing, unveiling creations like a titanium violin and a set of customized string instruments.
Printed instruments could become more common as 3D printing technology develops to work with more materials outside of plastic and metal. 3D printing could also help musicians access spare parts while on tour.
---
25. REGENERATIVE MEDICINE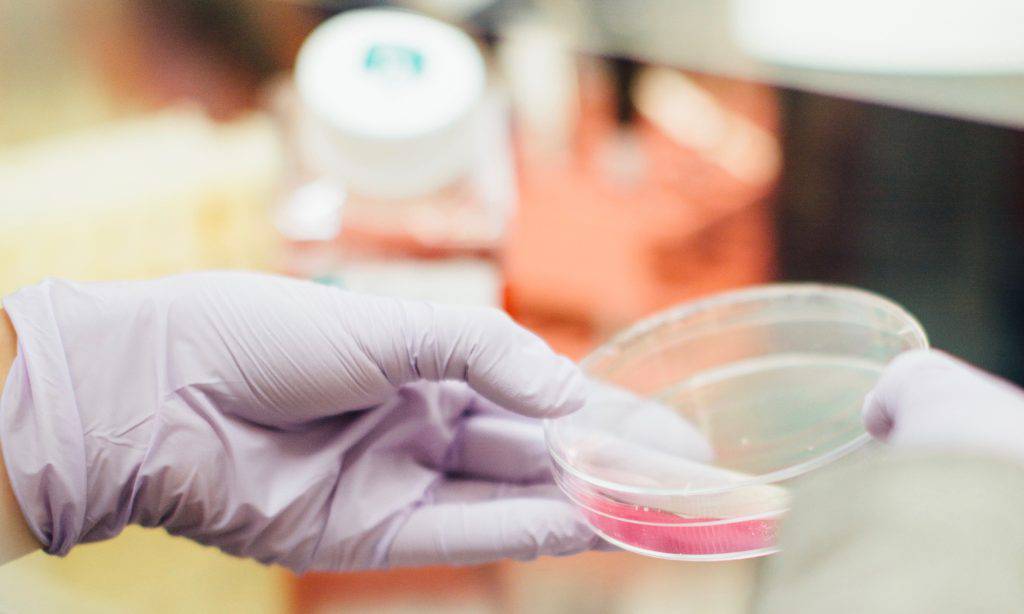 Scientists and doctors working in regenerative medicine have long dreamed of being able to print replacement organs and tissues for humans. Demand for organ transplants far exceeds supply.
"Bioprinting" refers to the use of 3D printing to make materials that imitate those found in the human body. It can produce tissue, bone, blood vessels, and potentially whole organs.
In the near term, bioprinted materials could provide a new way to test drug safety without animals or clinical trials. L'Oreal is already experimenting with 3D-printed skin to test its cosmetics products.
3D printed tissue has historically failed to connect properly with blood vessels to receive oxygen and nutrients, but researchers are now developing printed tissue that could survive in a human body. This could have implications for conditions ranging from kidney failure to arthritis to infertility.
While there is a long way to go before bioprinting can serve human patients, there have been successful trials with mice. Scientists at Northwestern University implanted 3D-printed ovaries in a mouse that went on to reproduce and nurse.
---
26. Shipping & logistics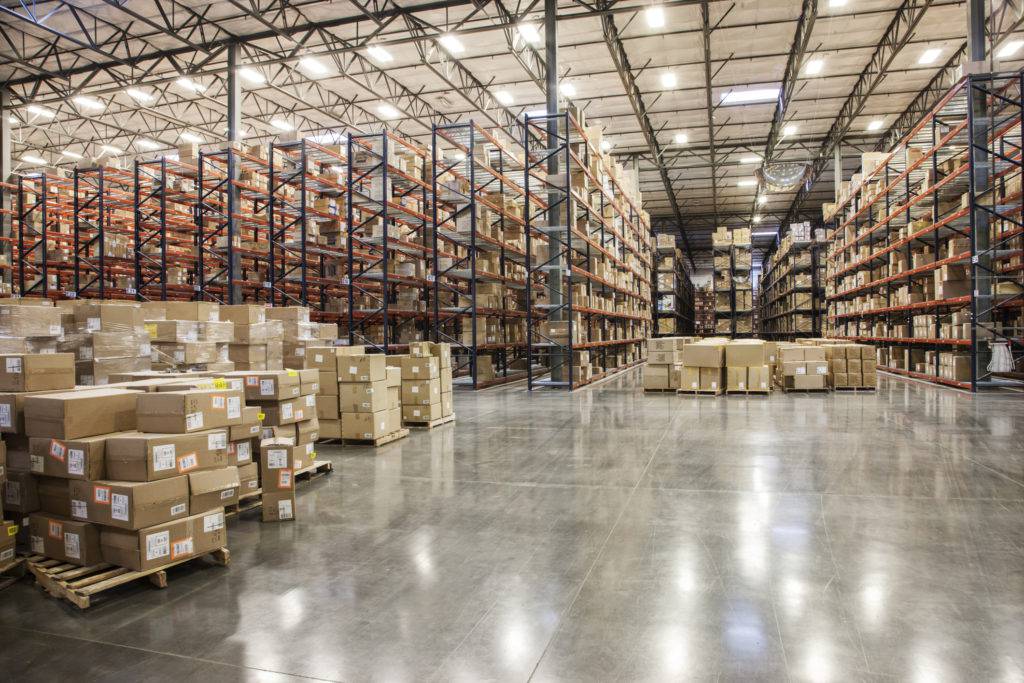 While the internet and e-commerce have ushered in swelling globalization, 3D printing technology could make the consumer world feel a little more local. As companies continue to invest in 3D printing technology — and in creating products or parts that can easily be 3D printed — practices like outsourcing and international shipping could fall away.
Creating customized products such as company-branded mugs can be done at a much smaller scale for lower cost, reducing waste.
The biggest impact could be to shipping. If items can be printed out in production regions located near clusters of customers, companies can cut down on interstate and international shipping. Last-mile shipping will become more important, but there will be a decrease in emissions from long-haul trucks and cargo planes and ships.
---
27. Oil & Gas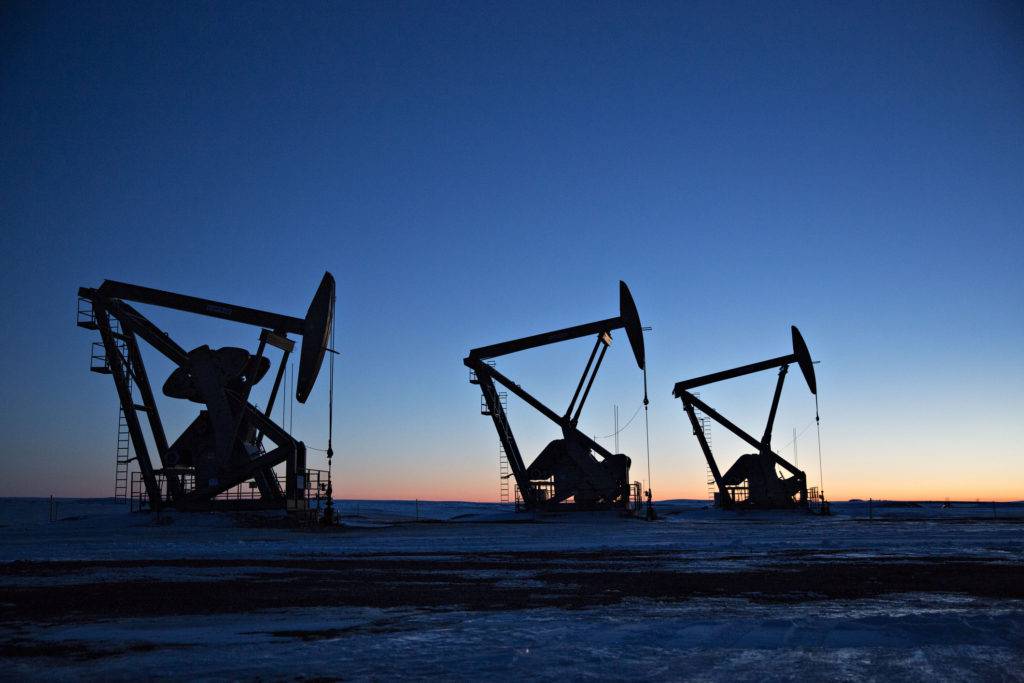 The oil and gas industry is globally important and in high demand, which means the market is always looking for smart ways to lower costs and boost production. Much of that comes from improving manufacturing processes and limiting downtime, which is where 3D printing can play a big role.
Revenue from 3D printing in oil and gas is projected to reach $450M by 2021, as companies like BP, Shell, and GE continue to dip their toes into 3D-printed parts.
BP, for example, plans to create pipes using 3D printing technology. The company says it hopes to eventually be able to print parts in the field to fix compromised pipes or other issues promptly.
Meanwhile, Shell used 3D printing while developing one of its most innovative and difficult projects in the Gulf of Mexico, which involved a detachable buoy system. The company created prototypes that helped convince the government of its effectiveness.
GE has also been researching and piloting 3D printing. The company used additive manufacturing to develop a new burner for a gas turbine, and was able to cut the time it took to test the product in half.
---
28. RENEWABLE ENERGY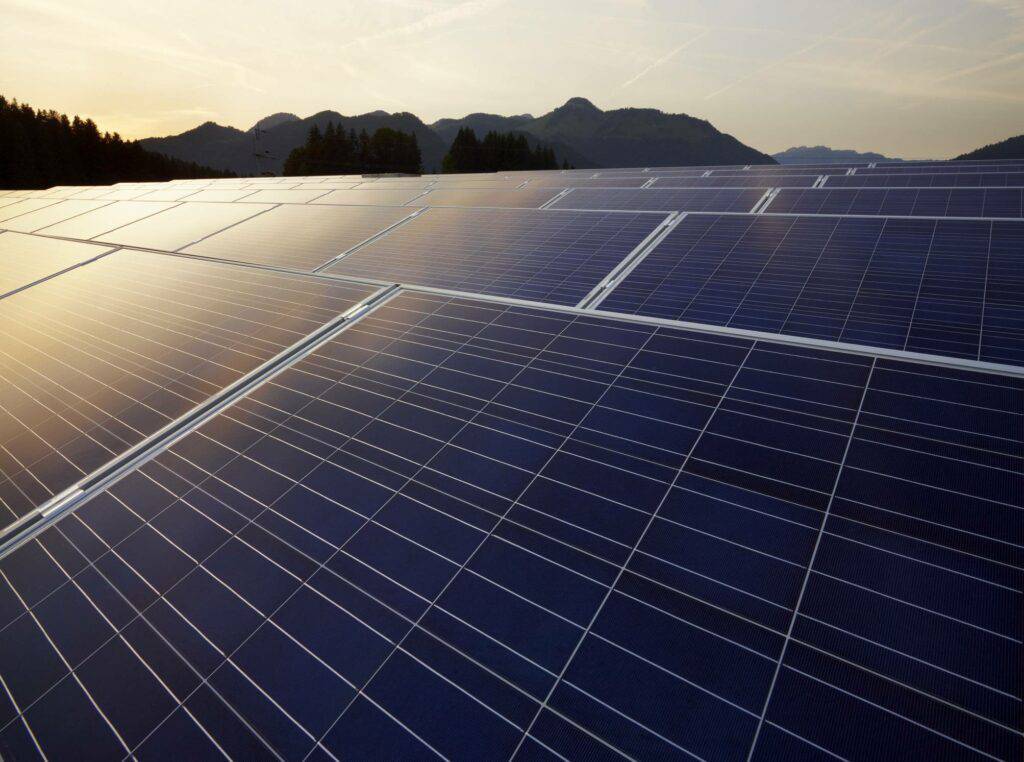 Renewable energy — like solar and wind — is also seeing the benefits of 3D printing technology. With green energy becoming increasingly important to sustaining life on Earth, 3D printing tech can help cut costs and increase accessibility.
For example, researchers at the University of Melbourne in Australia have been able to print solar cells. Solar panels could then be printed on steel or laminate and integrated into construction. Even more, these panels have shown to be 20% more efficient than current options.
In Dubai, solar powered smart palm trees called Smart Palms provide power, WiFi, and more. The "palms" are 3D-printed with solar cells and collect sun energy that is accessible to anyone.
There is also potential to create motors that harvest energy, custom parts for currently-existing turbines and solar panels, and prototypes for other new ideas more affordably and efficiently.
---
29. sPORTS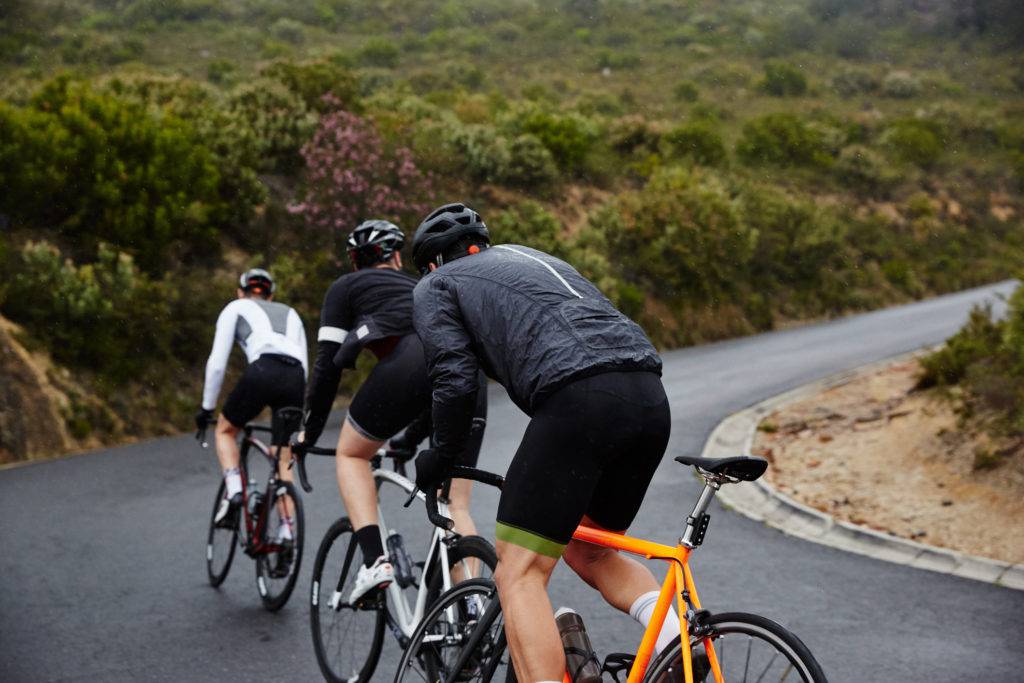 From running shoes and bicycles to skis, surfboards, and mouth guards, sports equipment can easily be printed from a variety of materials.
California-based Signal Snowboards, for example, created the first 3D-printed snowboard in 2013. Later in 2014, Paralympic athlete Martin Fleig was the first to use a 3D-printed sit ski, which was custom-made for his body.
3D printing is also valuable for big brands as they prototype new shapes and styles. Burton Snowboards, one of the leading manufacturers of winter sports gear, created its Step On boot and binding system through rounds of 3D printed prototypes. It continued the 3D printing process when resizing the system for younger snowboarders.
---
30. LAW ENFORCEMENT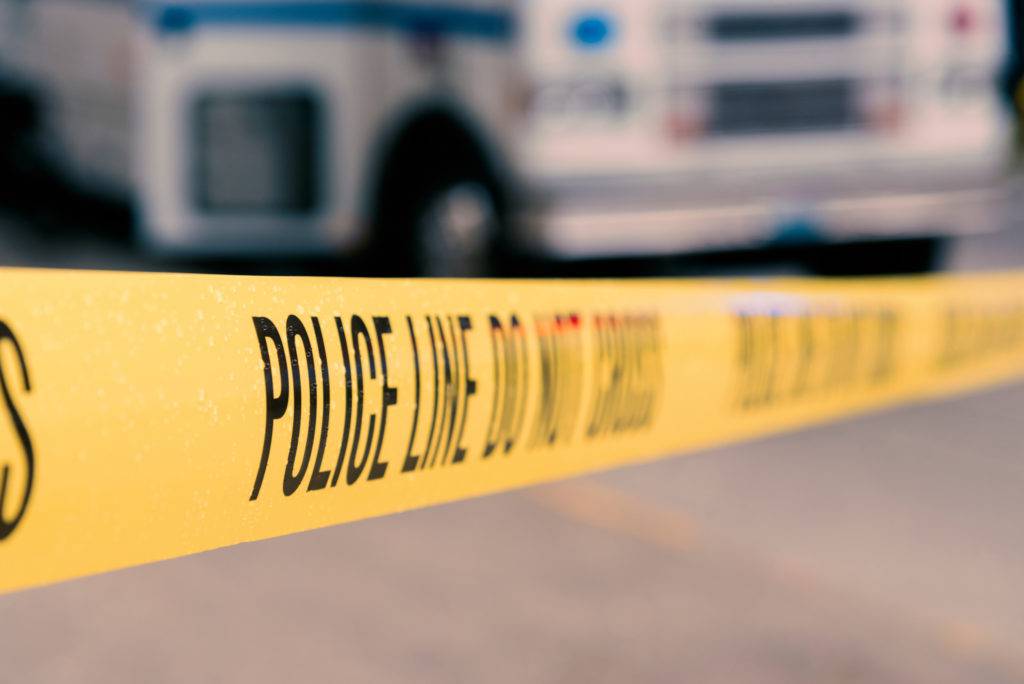 Technology is increasingly important in police work and law enforcement. With 3D printing, detectives can recreate crime scenes and pieces of evidence, making it easier for investigators to study factors such as bullet trajectories and weapons used, as well as escape routes or hiding places that are harder to determine on the ground.
These models could then also be used in testimony, helping explain what happened more clearly.
In Abu Dhabi, the police force is already using 3D printing as an aid in training and evidence handling. Students in the United Arab Emirates printed robotic arms that could help protect bomb squad officers while investigating suspicious packages. The project received support from the UAE Armed Forces.
And at Duke University, two students used 3D printing to develop a robotic vehicle that could be used for routine traffic stops to avoid violent interactions between police and drivers.
---
31. gAMING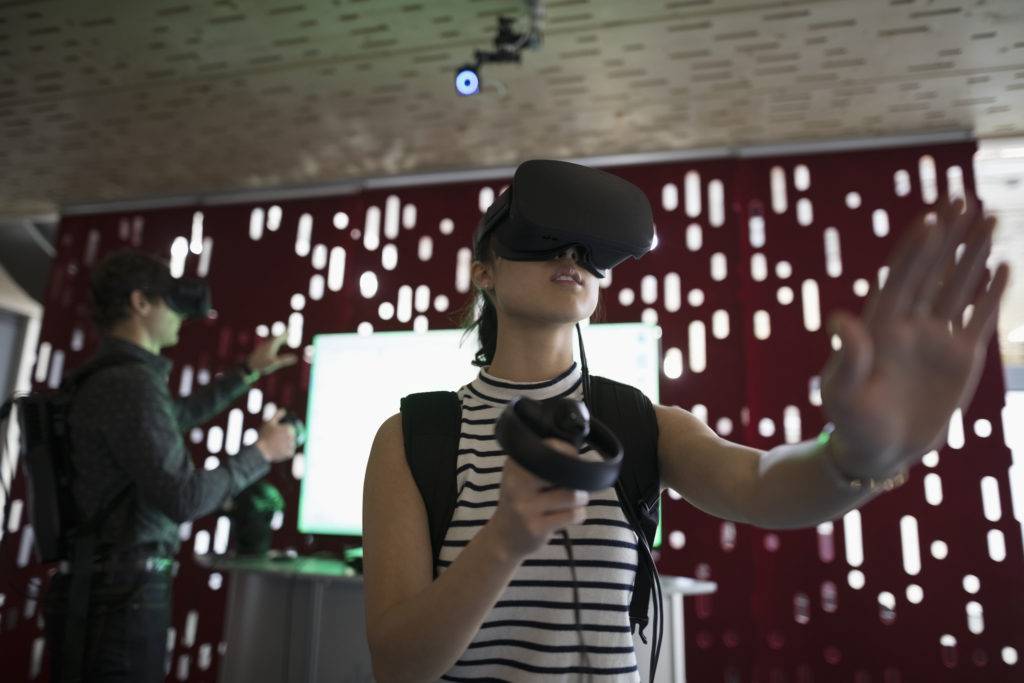 In 2016, Sony patented a 3D printer that players could use to create physical models of their characters. But 3D printing technology has potential to create many other more functional opportunities for gamers.
3D printing could enable modular printing, allowing gamers to fix controllers, add enhancements to their setups, or replace console parts as they get updated, rather than having to buy entirely new items.
The technology can also be used to add a real-life immersion element to many POV games. When the game Dishonoured 2 was released in London in 2016, a scavenger hunt for 3D-printed game objects was arranged around the city and enjoyed by fans.
---
32. rECYCLING & wASTE mANAGEMENT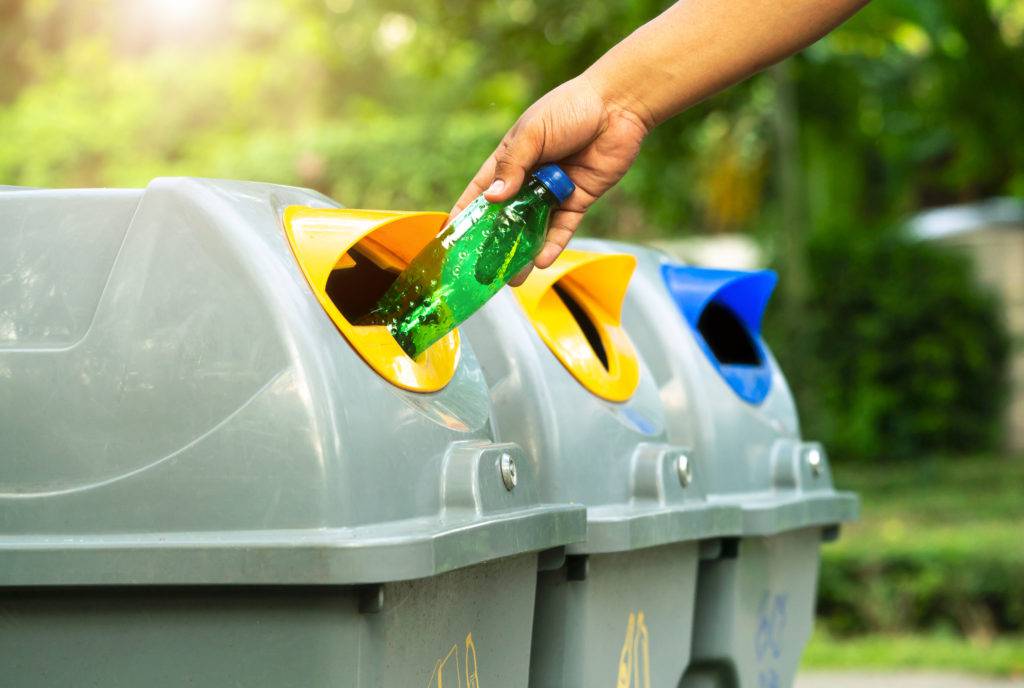 3D printing technology could help drastically reduce waste from manufacturing and prototyping. When items are printed and go unused, designers have the opportunity to recycle the materials to be used in printing future projects.
On a larger scale, many have speculated about turning plastic waste and turning it into the "ink" that powers 3D printers. For example, ProtoPrint and The Plastic Bank both hire people to collect plastic waste that they then convert into 3D printer filament. Similarly, the Perpetual Plastic Project converts trash found in the canals of Amsterdam into filament.
Designers have even created a 3D printer with a built-in converter. Users can turn their own plastic bottles into filament with the 3D Re-Printer, which hasn't yet been publicly released.
---
33. pUBLIC tRANSPORTATION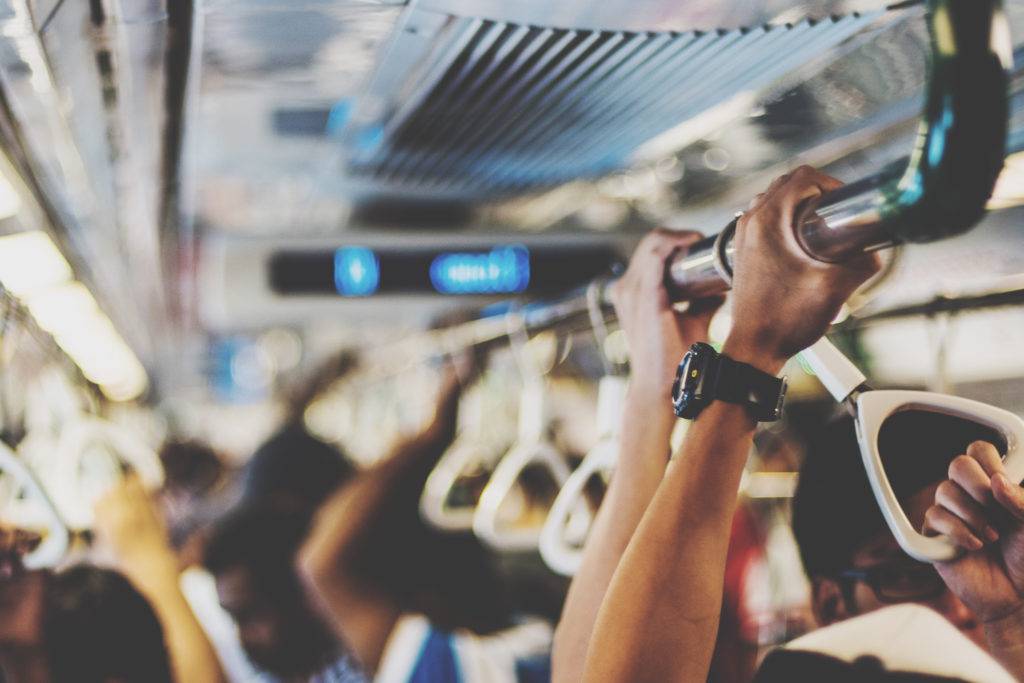 In cities that depend on trains, subways, and buses, delays from vehicles that need repair can hinder day-to-day life for millions. 3D printing could provide solutions.
Startup Proterra, for example, is using 3D-printed parts in its electric buses, which has cut manufacturing costs by as much as 95%. Plus, the parts can be replaced in weeks rather than the usual months.
On a grander scale, Arizona-based Local Motors has created an entirely 3D-printed vehicle for public transportation. The small bus, called Olli, is in use around Berlin and Washington, D.C., and could eventually be used in other cities or on school or company campuses.
---
34. bEAUTY & cOSMETICS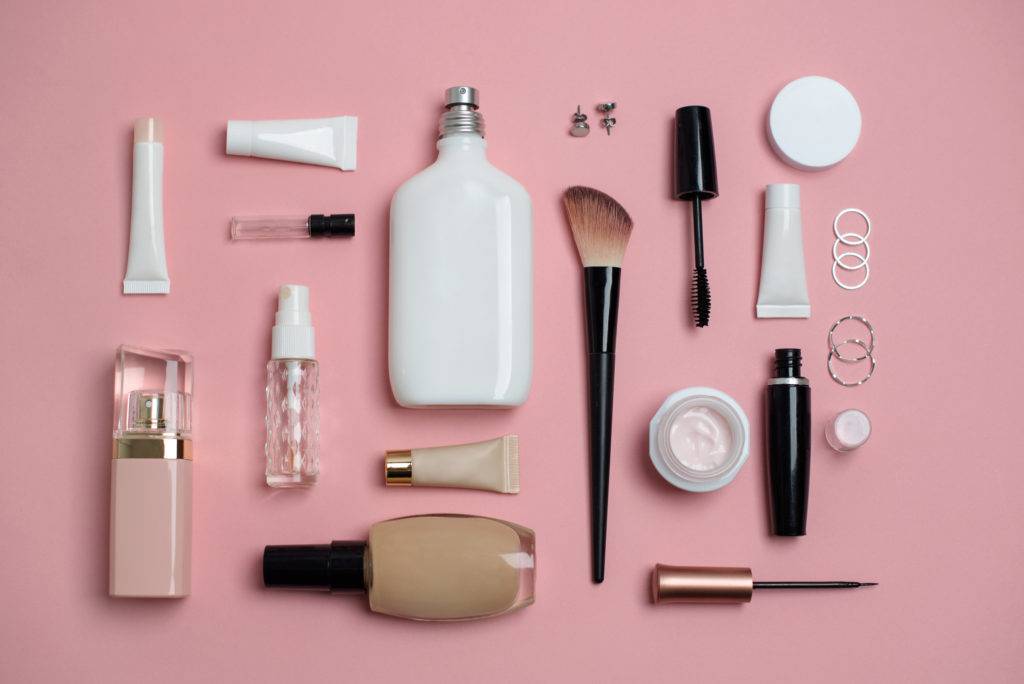 From new and customizable products to safer, more animal-friendly testing, the list of benefits is growing for 3D printing in cosmetics.
A handful of brands have already started creating new lines using 3D printers. Beauty company Mink, for instance, created a printer that can take an image and print the makeup used for a consumer to buy. The printer can help reduce waste (no need to buy a whole stick of lipstick for one evening) and better serve all skin tones.
Another example is the Adorn 3D Makeup Pen, a portable printer that creates and prints custom foundation based on exact skin pigments and shades on demand. Smashbox also offered 3D-printed makeup in 2016 as part of a campaign for a new lipstick collection.
On the testing front, 3D printing allows companies to print skin cells to test makeup and other cosmetic products. This eliminates the need for human or animal testing, broadening the appeal of many makeup brands.
---
35. Death & Funeral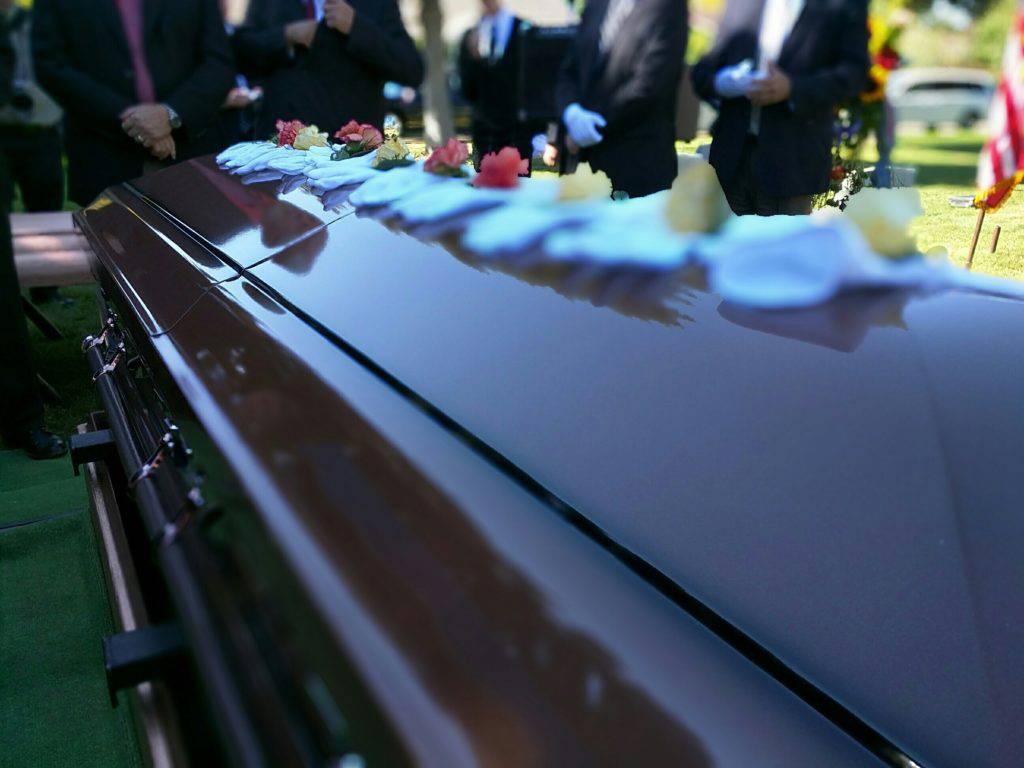 The funeral industry is ripe for disruption. 3D printing has helped make funeral elements more affordable and, in some cases, less traumatic.
For many, buying a coffin or an urn for a deceased loved one is difficult and expensive. 3D printing can make those objects less expensive, more customized, and potentially more environmentally friendly.
Another angle calls back to advancements in 3D-printed prosthetics. For those who die in accidents, the technology to print limbs or other body parts can reduce the use of wax and makeup by funeral professionals. This could allow families a more peaceful goodbye to a family member who was lost tragically.
If you aren't already a client, sign up for a free trial to learn more about our platform.