Renewables funding is on track to top last year's peak. An increasing percentage of this funding is going toward solar companies, at the expense of wind companies. Here are the top-line bullets you need to know.
Renewables have seen massive growth in recent years, driven by falling costs and a societal shift away from conventional fossil fuels.
Total funding in the renewables tech space more than doubled from 2018 to 2020, and is on pace this year to surpass last year's record funding. These trends are expected to continue due to a potential influx in government spending from the proposed infrastructure bill in the US Congress.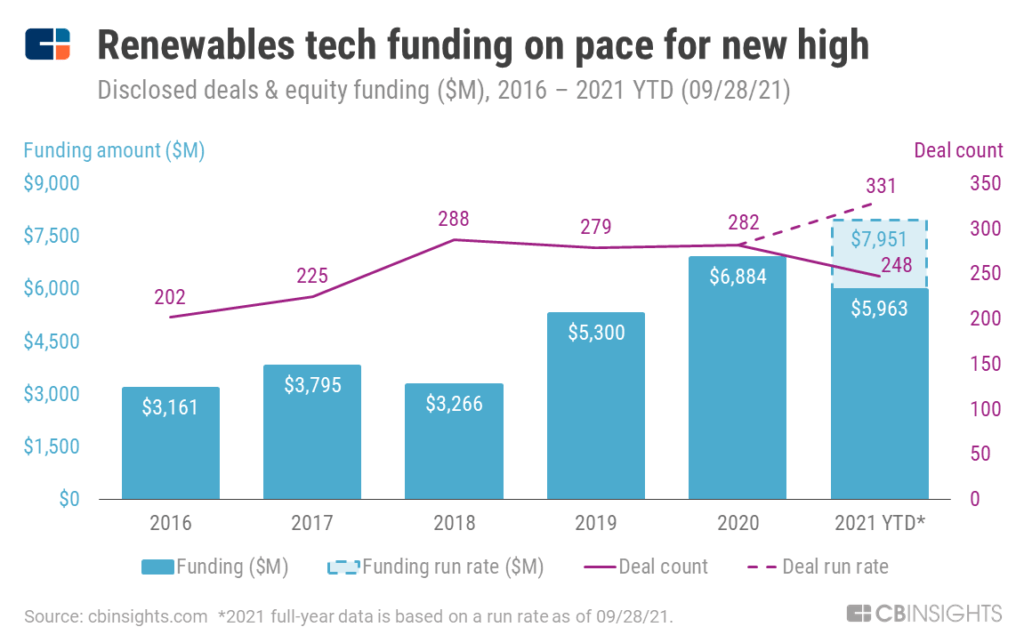 Solar funding, in particular, has driven an increasingly large portion of renewables funding. Funding going to solar-focused companies is up from $1B in 2016 to $2.4B in 2021 YTD.
This has come at the expense of companies that focus solely on wind. Funding to the wind sector peaked at $1.3B in 2017, but has since fallen to $368M this year.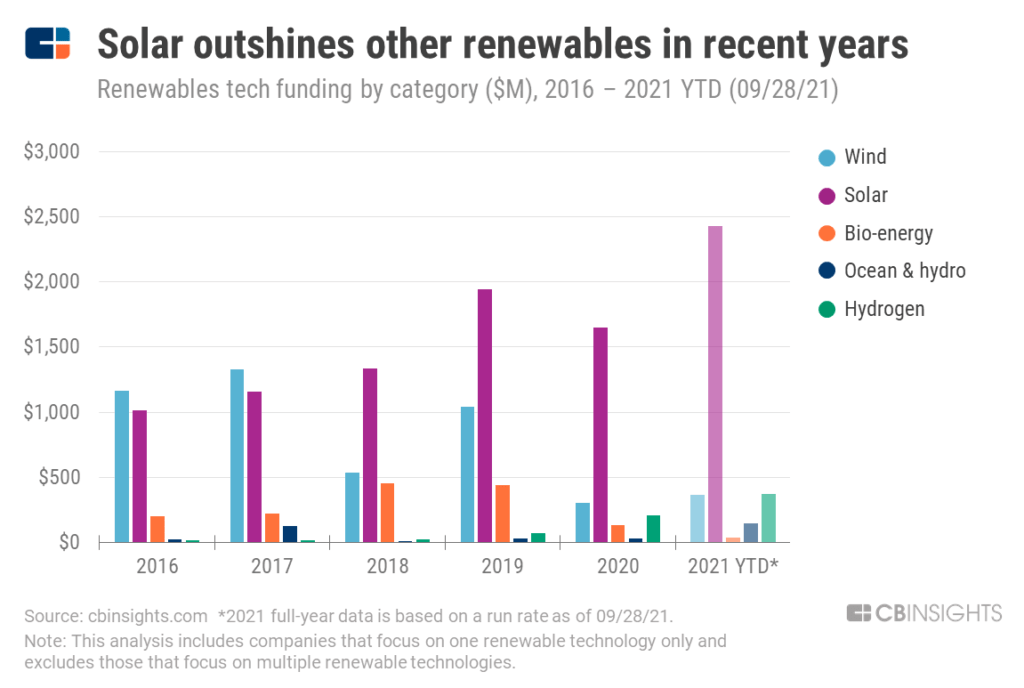 This shift could in part be driven by the ease of deploying solar vs. wind — for instance, solar can be placed on residential roofs while wind is typically best deployed in large wind farms. Solar has also been mandated for new home construction in certain areas, such as California.
In the near term, renewables funding going toward solar companies will dominate. However, funding to smaller categories, like ocean & hydro and hydrogen, is growing. As these categories find their business niches and gain traction, expect them to play an increasingly important role in renewables.
WHAT YOU NEED TO KNOW: