The company plans to use the funds to improve its motion planning technology. Here are the top-line bullets you need to know.
Realtime Robotics, an autonomous motion planning technology company for industrial robots, has raised $31.4M in an extended Series A, with participation from Toyota Ventures, SAIC Capital, Omron Ventures, and Heroic Ventures, among others.
How's the company performing?
Realtime Robotics, through its real-time, collision-free motion planning technology, enables single and multiple robots to operate autonomously in an unstructured environment.
The company's technology allows companies to deploy or update industrial robots with minimal programming to automate operations.
Realtime Robotics' customers include ABB, Kawasaki, Yaskawa, Universal Robots, Mitsubishi Electric, and Denso, among others.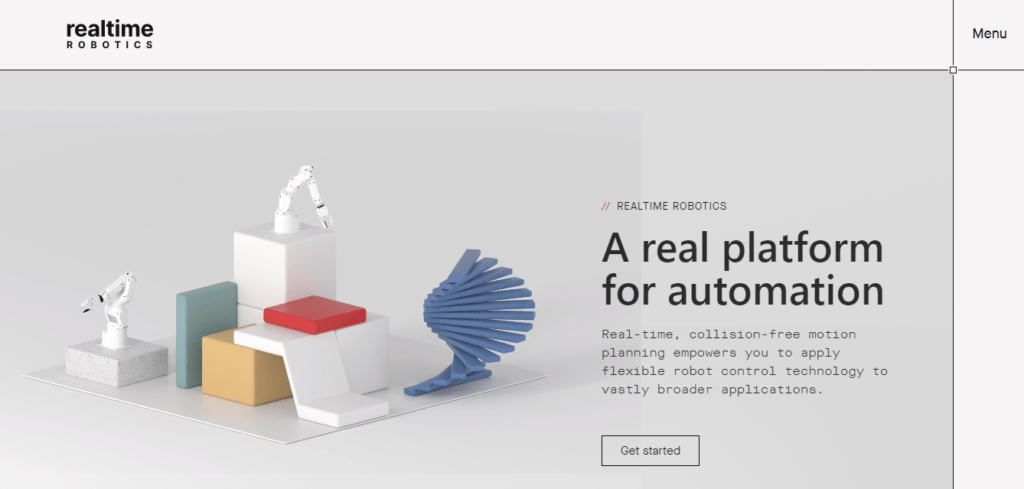 Source: Realtime Robotics
WHY DOES THE MARKET MATTER?
The global industrial automation market is projected to expand at a CAGR of 9.3% to reach a value of $306.2B by 2027, according to Meticulous Market Research.
Governments in Europe and the Asia-Pacific are promoting industrial automation technologies and systems to digitalize their manufacturing sector.
The Covid-19 pandemic has accelerated the adoption of automation, boosting investments for transforming conventional production facilities.