The corporate credit card and spend management unicorn raised a $115M Series B funding co-led by D1 Capital Partners and Stripe. Here are the top-line bullets you need to know.
Ramp, which helps businesses track and manage their expenses, has raised a $115M Series B in two tranches. D1 Capital Partners led the first $65M investment while Stripe led the second $50M investment.
How's the company performing?
New York-based Ramp is a corporate card provider and helps companies track and manage their expenses through a spend management platform.
Ramp's transaction volume has reportedly quintupled in the past 6 months and is nearing a run rate of $1B annually. Through December and January, the company's revenue increased 68%.
The company's purchase volumes grew 47% in December (month-over-month).
Ramp claims it has helped over 1000 customers save more than $10M in wasteful spend. Its customer base includes Ro, Better, and ClickUp, among others.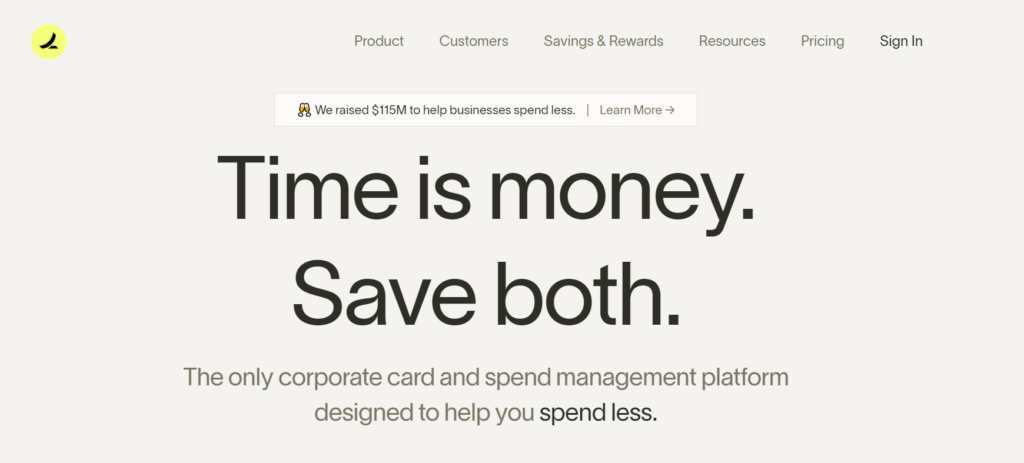 Source: Ramp
Why does the market matter?
The corporate credit card market is expected to grow at an 8.3% CAGR, from 2020 to 2030 to reach $7.4B (by 2030), according to MarketResearch.Biz.
This growth has been fueled by growing digitization across industries. As a result, businesses require a solution that unifies spend management software and expense reporting and analytics.