The company has received $550M in debt financing, which it plans to use to fuel global expansion and expand into the travel management space. Here are the top-line bullets you need to know.
Ramp, a provider of corporate credit cards, has raised $550M in debt from Citibank and Goldman Sachs, among others.
HOW'S THE COMPANY PERFORMING?
New York-based Ramp offers credit cards to SMBs, and it also provides expense management, bill payment, accounting, and reporting services.
The company's clients include Ro, DoNotPay, Bristol Hospice, Walther Farms, ClickUp, and Applied Intuition.
Ramp has developed integrations with applications such as Slack, Oracle Net Suite, Rippling, and Xero.
The company's platform has been used by over 2K businesses to process more than $1B in annual transaction volume.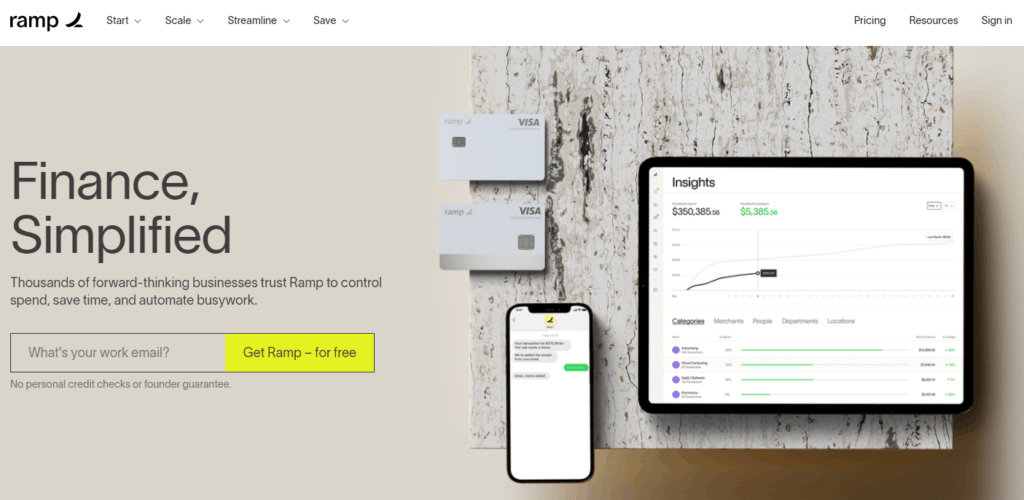 Source: Ramp
WHY DOES THE MARKET MATTER?
The global spend management software market is expected to reach a value of $4B by 2027, growing at a CAGR of 17.7%, according to Verified Market Research.
Rapid digitization has led to the proliferation of account information and spend data, increasing the demand for solutions to enhance data visibility, insight generation, and regulatory compliance.