With the acquisition, Rakuten Symphony plans to enhance its cloud platform. Here are the top-line bullets you need to know.
Rakuten Symphony, an OpenRAN and 4G and 5G infrastructure company, has acquired Robin.io, a Kubernetes storage platform, for an undisclosed amount.
WHO ARE THE PARTIES TO THE DEAL?
Robin.io: California-based Robin.io helps companies automate the deployment, scaling, and lifecycle management of enterprise and 5G applications on Kubernetes. The startup has over 70 patents in the cloud-native technology space. Robin.io's clients include SAP, BNP Paribas, Rakuten Mobile, USAA, Credit Suisse, and Sabre. The company maintains offices in the US and India.
Rakuten Symphony: Singapore-based Rakuten Symphony is the telecommunications branch of Japan's Rakuten Group. The company offers 4G and 5G infrastructure and platform solutions to customers across the globe. The company maintains a presence in Japan, the US, Singapore, India, Europe, the Middle East, and Africa.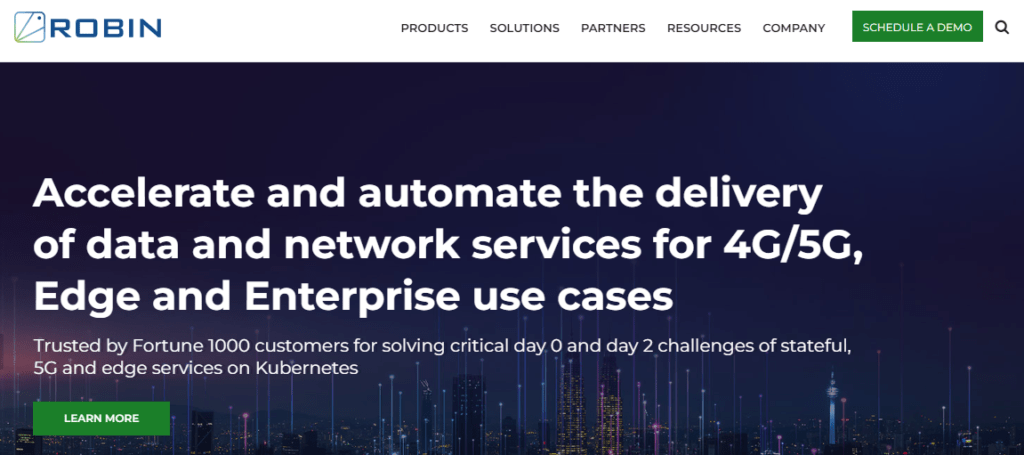 Source: Robin.io
WHY DOES THE MARKET MATTER?
The global telecom services market is expected to reach a value of $2.47T by 2028, growing at a CAGR of 5.4%, according to Grand View Research.
Increasing consumer demand for high-speed data connectivity and rising 5G infrastructure spend have contributed to market growth.