With the acquisition, Qualcomm aims to reduce network deployment time and bring 5G features to the market more quickly. Here are the top-line bullets you need to know.
Qualcomm, a manufacturer of digital wireless communication equipment, has acquired Cellwize, a 5G network automation startup, for $350M.
WHO ARE THE PARTIES TO THE DEAL?
Cellwize: Texas-based Cellwize develops mobile network automation and orchestration solutions to enable mobile network operators and digital enterprises to deliver continuous digital services across wireless technologies. The company is active in 16 countries, with its solutions in use by 3M cell sites, and connects 800M+ subscribers. Cellwize customers include Verizon, Nextel, Telefonica, Bell, and Movistar. The startup is supported by a team of 200 employees and is based in Texas and Israel.
Qualcomm Technologies: California-based Qualcomm develops foundational tools for mobile products and the wireless industry, including 3G, 4G, and 5G wireless technologies. The company aims to enable seamless interaction between entities and devices. Qualcomm's revenue came in at $33.6B in 2021, up nearly 43% year-over-year. The company's major customers include Apple, Samsung, and Xiaomi — each of these companies accounts for over 10% of Qualcomm's consolidated revenue. Qualcomm employs about 45K staff across 33 countries.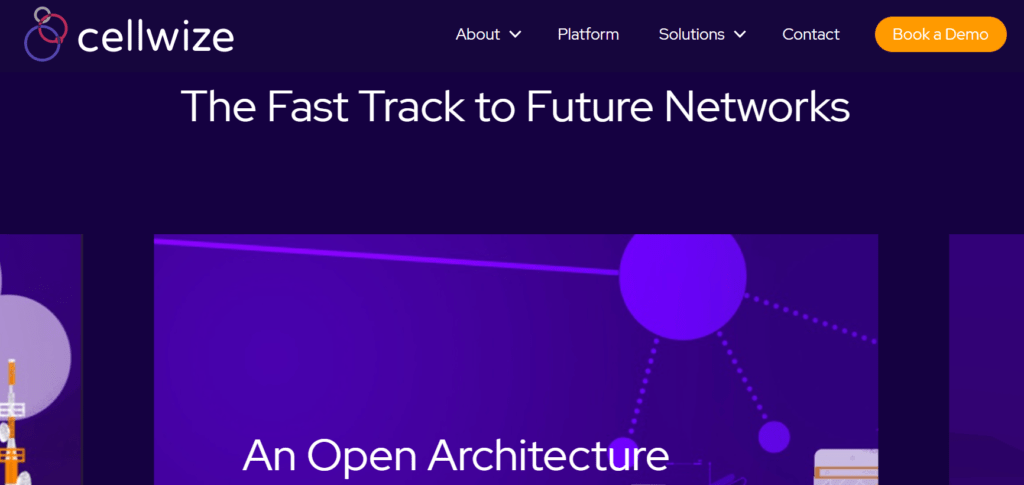 Source: Cellwize
WHY DOES THE MARKET MATTER?
The global network automation market is expected to reach a value of $30B by 2028, growing at a CAGR of nearly 30%, according to Global Market Insights.
The rising demand for greater network bandwidth and visibility as well as the increasing adoption of connected devices are contributing to growth in this market.