Funding to psychedelics startups is on the rise. We discuss the sector's market drivers, emerging themes, and key implications.
Funding to psychedelic medicine companies is on track to surpass $700M by the end of the year, a more than 8x increase compared to 2019's year-end total. 
One major driver behind this surge is that the overall return on investment (ROI) for drug R&D has declined significantly over the past decade, pushing pharmaceutical companies to explore alternative product types like psychedelics. 
Another big factor is that consumer interest in psychedelics is growing. The proportion of the global population using psychedelics recreationally has more than doubled over the past few years, according to the Global Drug Survey. 
Investors see a big opportunity in the space. In 2021 so far, investments in psychedelics companies have soared to $595M across 45 deals — already setting a new annual record.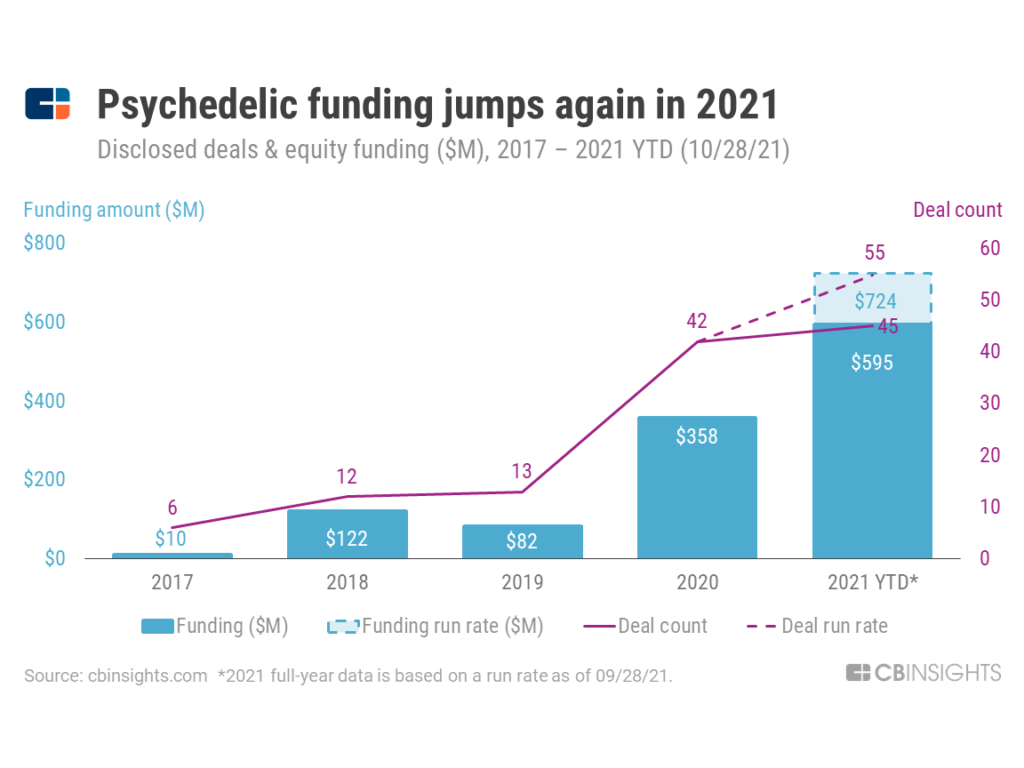 In this brief, we'll look at:
The topline findings and implications for this growth

The market drivers underlying this boom

And the categories receiving the most attention
To dig into all of the underlying data in this brief, sign up for a free trial to CB Insights here.
Track all the psychedelics startups on our platform
Startups in the psychedelics space, including drug R&D, digital health, clinics & treatment centers, and more.
Track Psychedelics Companies