Business Model Analysis
Procore is a cloud-based construction management software provider currently valued at $5B. We analyze the company's funding, business model, customer acquisition strategy, market size, and competitors.
Procore is a California-based enterprise software company developing project management, quality control, field productivity, and financial management solutions for the construction industry. In the midst of the Covid-19 lockdown, Procore raised $150M in funding at a valuation of $5B.
The company differentiates itself by managing a host of construction processes on a single platform and by enabling integration with other commonly used apps. This offers a solution to the fragmented nature of the construction industry by building a platform that is transferable across companies and markets.
We analyze Procore's:
Funding & acquisition history
Business model & traction
Customer acquisition strategy
Competitors
Funding & acquisition history
2020 mega-round brings Procore to $5B valuation
Procore reached a $1B valuation in December 2016 upon receiving a $50M Series G from ICONIQ Capital. The company subsequently raised a $75M Series H from Tiger Global Management in December 2018, bringing its valuation to $3B. 
In February 2020, Procore filed to go public. However, due to the economic uncertainty stemming from the outbreak of Covid-19, it put its IPO plans on hold, instead raising a $150M Series I in April 2020. The funding round, led by D1 Capital Partners, brought the company's valuation up to $5B.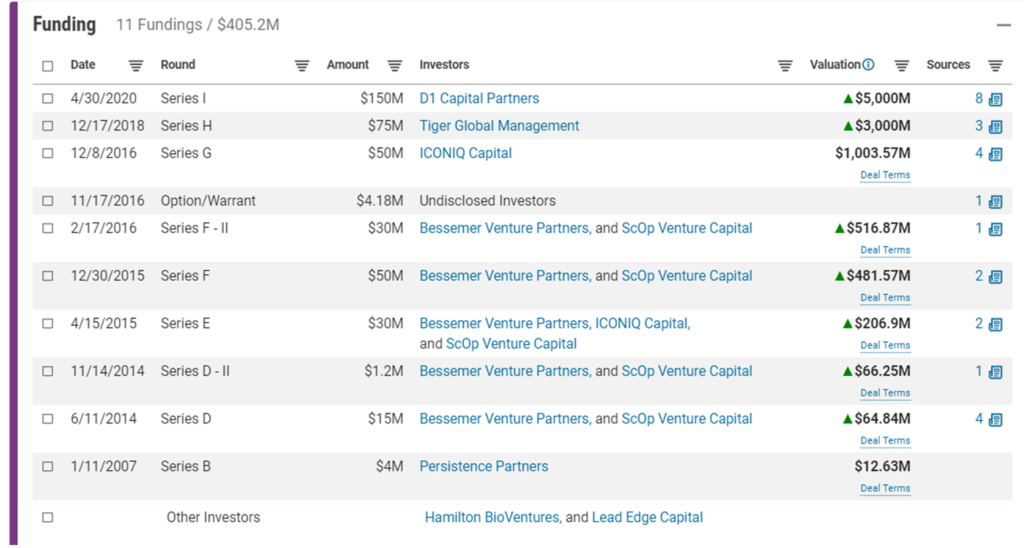 As the company has scaled, it has acquired companies to expand and enhance its product suite.
In February 2020, the company acquired Avata Intelligence to improve machine learning functionality on the Procore platform. Previously, in August 2019, it had acquired Construction BI, which develops an AI platform to translate project data into operational insights. 
In 2019, Procore also acquired Honest Buildings, a platform for commercial real estate stakeholders to share building information, and in 2018, it bought BIManywhere, which develops a building information modeling (BIM) solution that enables cross-team communication.
Business model and traction
Procore's revenue grows alongside clients' construction projects
Product offering
Procore offers subscriptions to its cloud-based software services to construction companies of all sizes in the commercial, residential, industrial, and infrastructure construction segments. 
During the preconstruction process, Procore's platform assists developers in qualifying potential contractors and managing contract bids. The platform provides mobile communication tools for teams to share scheduling and status updates, and also includes tools for tracking team productivity and the supply of raw materials.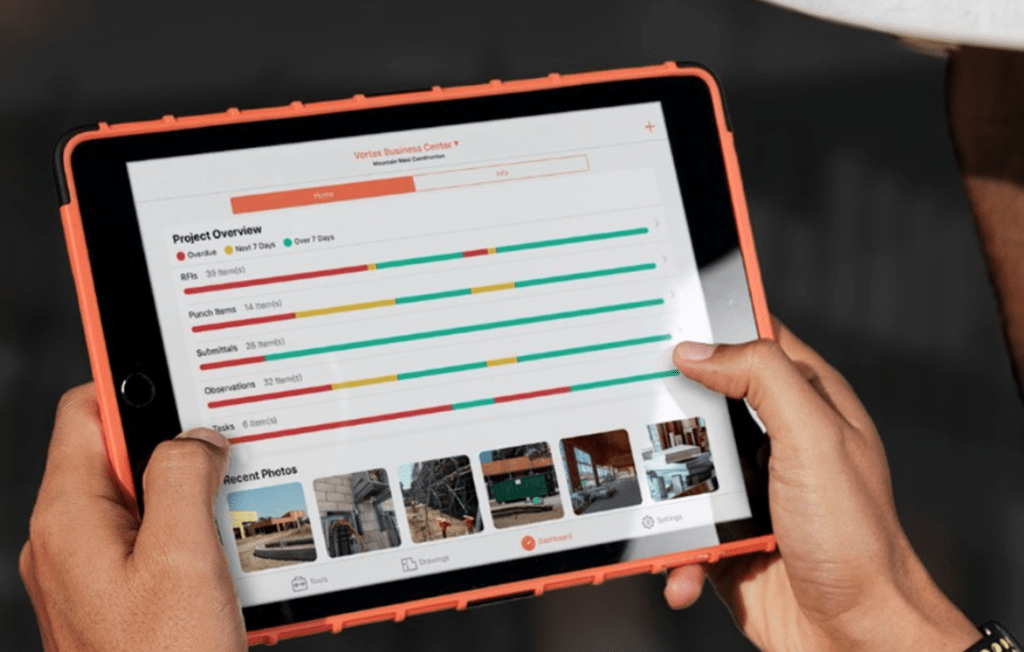 Source: Procore
Further, the platform offers tools for financial forecasting and budgeting, in addition to invoice management and accounting.
Fee structure and revenue growth
Procore's subscriptions are offered at a flat fee depending on the assortment of products a client subscribes to and the client's annual construction volume (the dollar volume of construction work contracted to run on the platform). Hence, as a client's annual construction volume rises, so does Procore's revenue per customer.
In the fiscal year ending December 2019, the company's net retention — which measures the ability to retain and expand the annual recurring revenue (ARR) generated from existing customers — equaled 117%.
Gross retention, which is a measure for tracking customer churn, reached 95% during the same period. This signals that the vast majority of Procore customers continue to use the company's products and the company is able to increase revenue for existing customers.