The company was previously valued at $30M in March 2020. Here are the top-line bullets you need to know.
Preply, an online language learning marketplace, has raised $50M in a Series C. The round drew participation from Educapital, Evli Growth Partners, Owl Ventures, and Swisscom Ventures, among others.
HOW'S THE COMPANY PERFORMING?
Massachusetts-based Preply helps students connect with language tutors.
It brings together hundreds of thousands of students with about 32K tutors that collectively teach over 50 languages.
Preply's user base and revenue have grown by 10x since 2019.
Its B2B language learning business has grown 3x over the past year. Some of its clients include Bytedance, Mercedes, and McKinsey.
The startup is supported by a team of over 400 employees across 30 countries, including the US, Europe, Asia, Africa, and Latin America.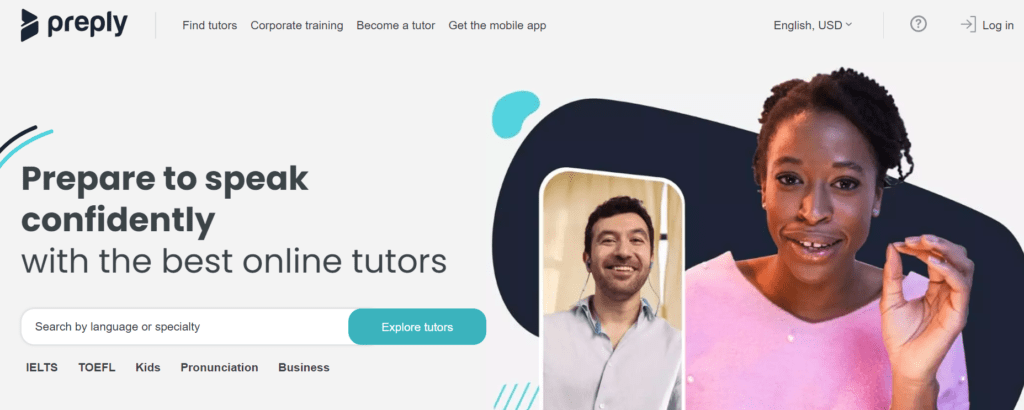 Source: Preply
WHY DOES THE MARKET MATTER?
The education technology market is expected to reach a value of $377.9B by 2028, growing at a CAGR of 19.9%, according to Grand View Research.
Global annual spending on education technology is projected to reach $342B by 2025, according to HolonIQ.
Edtech solutions are increasingly being adopted to lower content production costs and increase geographical reach.
The demand for virtual programming and online education increased amid the pandemic, which has driven growth in this market.