The funding will help Podimo move into new European markets and expand its content catalog. Here are the top-line bullets you need to know.
Podimo, a podcast platform, has raised $78M in a Series B round that drew participation from 83North, Saban Ventures, Headline, and Heartcore Capital, among others.
HOW'S THE COMPANY PERFORMING?
Denmark-based Podimo is a podcast and short-form audio platform focused on providing personalized recommendations to users. It offers a mix of RSS-feed content, selected podcasts and audiobooks, and its own original content.
It hosts 30,000+ audiobooks, 250,000+ minutes of exclusive podcasts, and 800,000+ minutes of entertainment for kids.
The company has established partnerships with content producers such as FYEO, iHeartMedia, and Wondery in order to source local content from various parts of the world.
Podimo offers subscription services to customers in Denmark, Norway, Germany, Spain, and 20 countries in Latin America.
It has a team of more than 100 people across offices in Copenhagen, London, Barcelona, Madrid, Berlin, Oslo, Amsterdam, Mexico City, and Vilnius.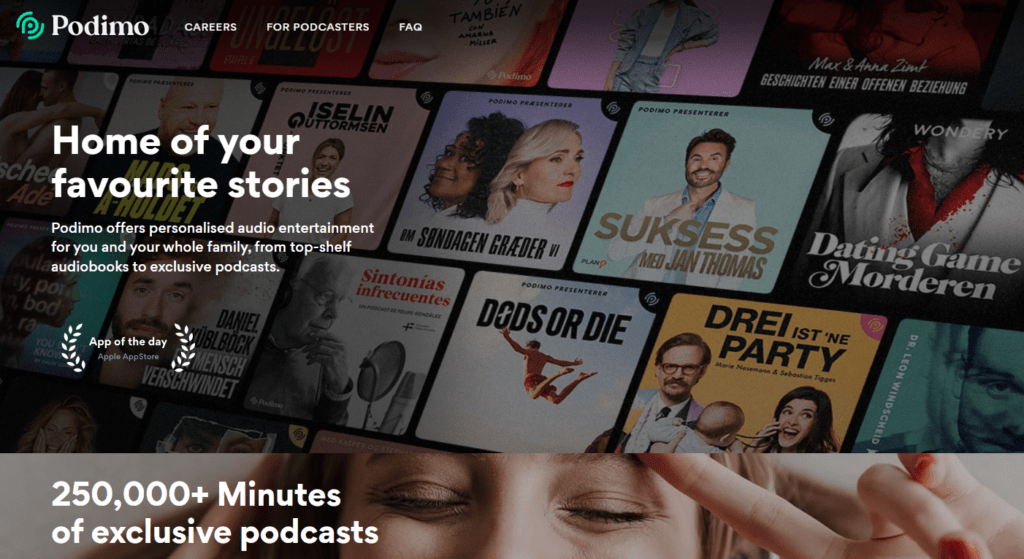 Source: Podimo
WHY DOES THE MARKET MATTER?
The global podcasting market is expected to reach a value of $94.9B by 2028, growing at a CAGR of 31.1%, according to Grand View Research.
The advancement and proliferation of mobile devices, such as smartphones, tablets, and laptops, have contributed to market growth.
The market also benefitted from the rise in digital content consumption amid the Covid-19 pandemic.