The funding helps Pine Labs attain a valuation of $3B ahead of its planned IPO in the US. Here are the top-line bullets you need to know.
Pine Labs, a point-of-sale (PoS) fintech company, has raised $600M (INR 44.59B) with participation from BlackRock, Temasek, Fidelity Investments, and Duro Capital, among others.
HOW'S THE COMPANY PERFORMING?
India-based Pine Labs is a cloud-hosted digital payment gateway that facilitates contactless payment for retailers and merchants in India and Southeast Asia.
The company offers 21 financial services under 100 brands, catering to more than 100M customers and 140,000 merchants including brands like Apple, Starbucks, and McDonald's. Its presence spans across 3,700 cities and towns in India, Singapore, and Malaysia where it has 350,000 PoS terminals.
The company has reportedly processed an annualized gross transaction value (GTV) of $1B and payment gateway transactions worth $20.1M (INR 150 crore).
Pine Labs claims to post a net revenue of $107M (INR 800 crore) in FY 2021 and has been EBITDA positive for several years.
The company acquired payments and discovery application Fave in April 2021, adding 40,000 merchants and more than 6M customers to its network.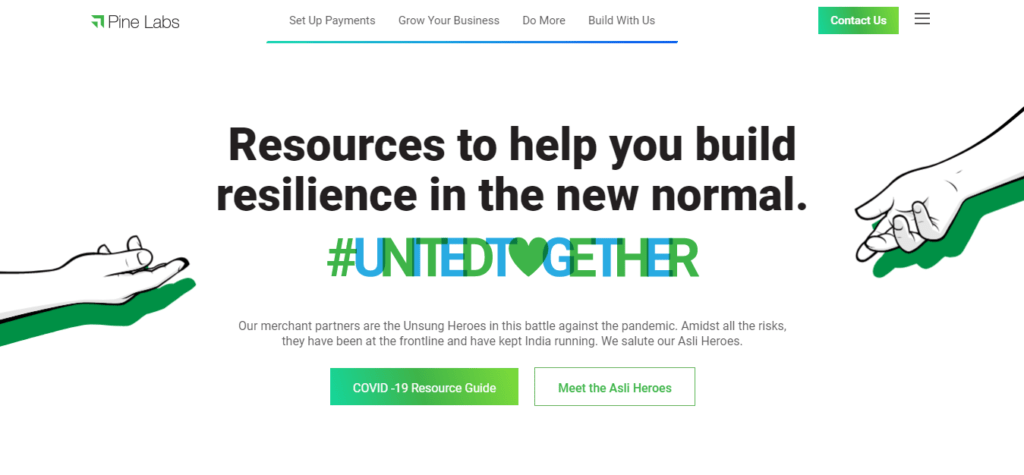 Source: Pine Labs
WHY DOES THE MARKET MATTER?
The digital payment market is projected to grow at a CAGR of 14.2% to reach a value of $154.1B by 2025 according to Markets and Markets.
The Covid-19 outbreak has accelerated the adoption of contactless wallet payment services across sectors.
The rise in e-commerce sales has led to an increase in digital transactions, boosting the market's growth. Moreover, increased investment by banks to enhance digital payment infrastructures and compete with major players like Google, Amazon, and Facebook has further catalyzed this expansion.