Investment in companies related to the pharmaceutical supply chain crossed $1B in the third quarter of 2019.
Global healthcare deals are set to hit record levels in 2019, and the pharmaceutical supply chain has been a bright spot for funding.
Investors poured a record $1B into the space, funding companies looking to improve everything from drug price negotiation to drug payment to drug delivery, and more.
Below, we highlight how new companies, existing players, and new technologies are driving the spike in funding to the sector.
For a deeper analysis, check out our Global Healthcare Report, which looks at trends and investment activity across the pharmaceutical sector and the broader healthcare space.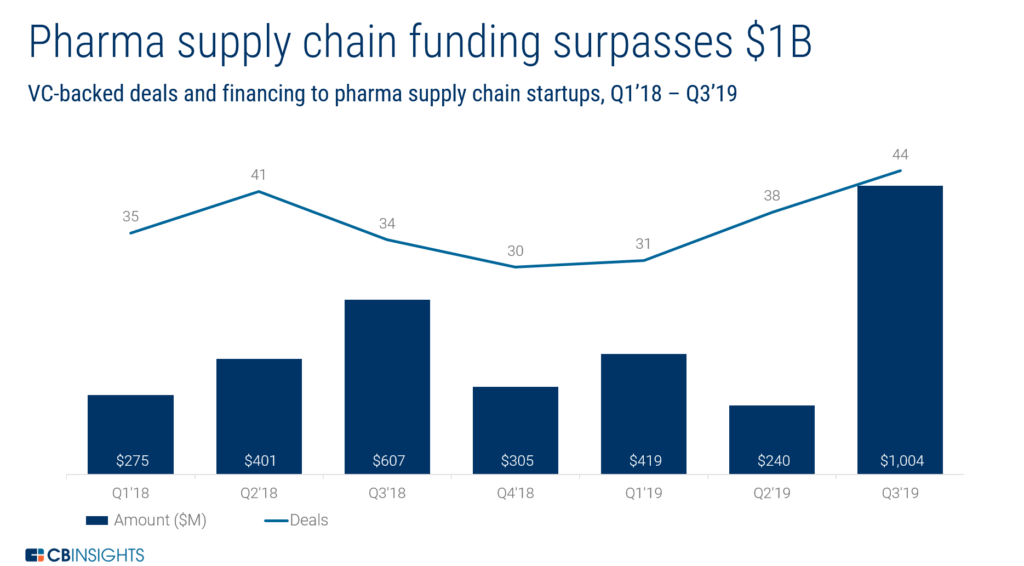 New players enter the pharmaceutical supply chain market
Capsule, a New York-based pharmacy that manages prescriptions and offers same-day delivery for its users, saw the largest round of the quarter.
The company raised $200M from TCV, Thrive Capital, Glade Brook Capital Partners, and Virgin Group to help fund its expansion across the US.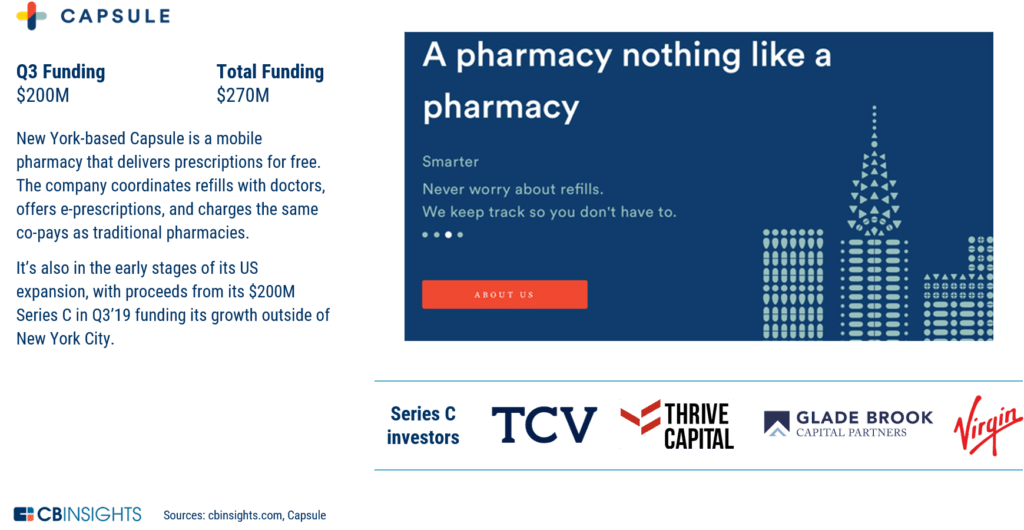 However, more companies are entering the space. For example, Instacart and Costco recently announced a pilot for one-hour prescription delivery, and Amazon's PillPack is becoming a potential near-term competitor as it rebrands as a part of Amazon Pharmacy.
Further, Dan Trigub, head of Uber Health, mentioned at CB Insights' Future of Health conference that prescription delivery is one area within healthcare that the company plans to expand into soon.
expanded product offerings
Companies within the space are expanding into new product offerings to become more competitive within the growing market.
GoodRx, which aggregates cash pay prices and coupons for drugs at local pharmacies, is broadening its offerings with its acquisition of HeyDoctor. Along with the deal, it announced GoodRx Care, a telemedicine service for patients to get treatment, prescriptions, and lab tests for routine medical issues with clear upfront pricing.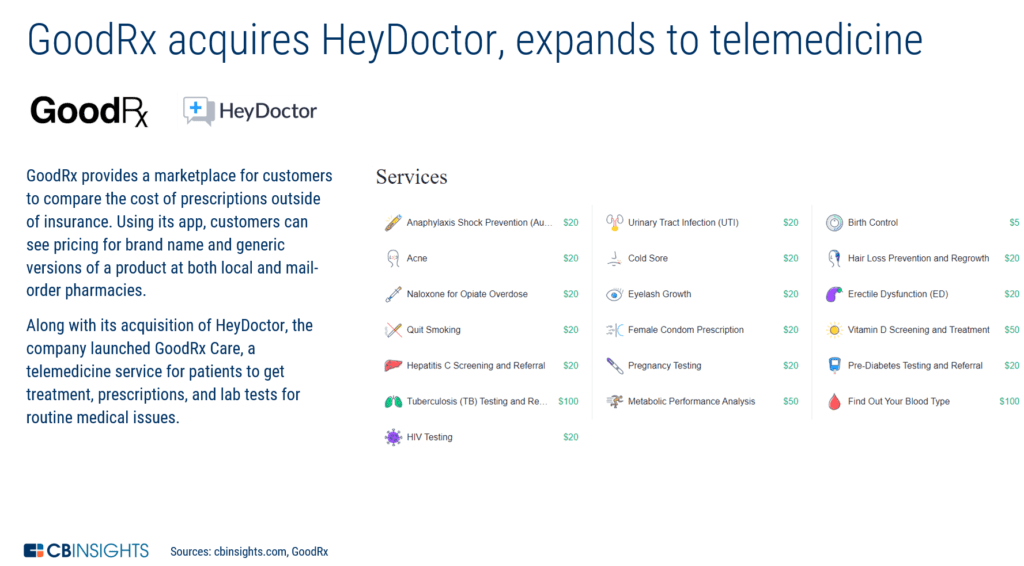 Further, TruePill appears to be expanding to offer some of the same services as its clients, launching a D2C site. The company — which has performed back end pharmacy operations for D2C telemedicine companies like Ro, Hims, and NURX — is starting to offer telemedicine services for acne treatment according to its website.
Hims is known to be building out its own back end operations.
Partnerships & technologies driving expansion
New technologies are also entering the space. Four major companies recently announced two new partnerships to use drones for the delivery of drugs and medical supplies. Walgreens and Wing, Alphabet's drone delivery service, announced a partnership that uses drones to bring OTC products and other supplies to patients.
CVS and UPS followed up this announcement with a partnership of their own to deliver prescription drugs to people's homes via drone, the first of its kind under a program approved by the Federal Aviation Administration.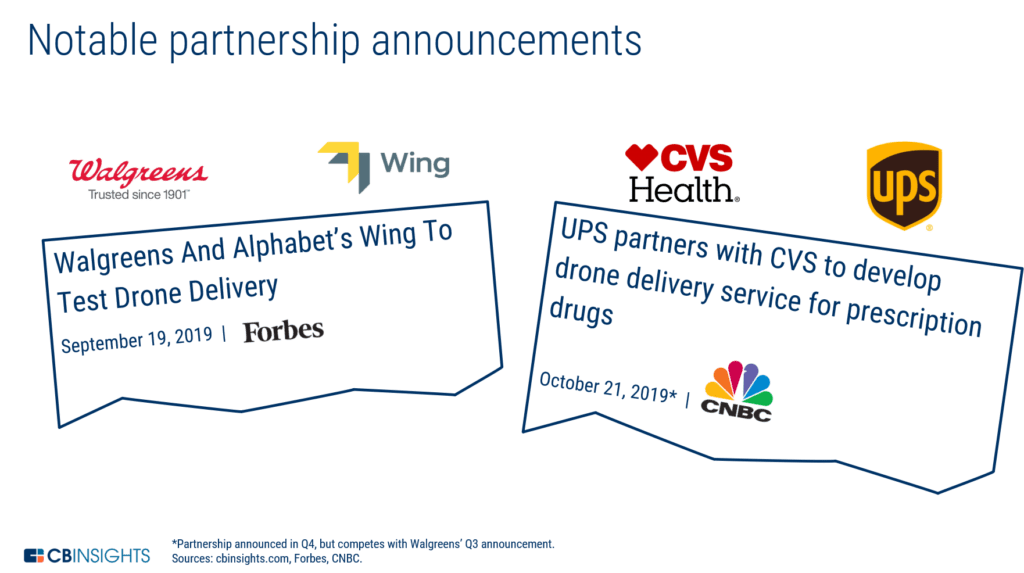 In our Global Healthcare Report, we look at funding trends in digital health and the broader healthcare sector and dive into changes happening in six other sub-sectors in the healthcare industry. Check it out here.
If you aren't already a client, sign up for a free trial to learn more about our platform.