The funding helps People.ai attain unicorn status at a valuation of $1.1B. Here are the top-line bullets you need to know.
People.ai, a predictive sales management platform, has raised $100M in a Series D. The round drew participation from Lightspeed Venture Partners, ICONIQ Capital, Mubadala Investment Company, and Akkadian Ventures.
HOW'S THE COMPANY PERFORMING?
California-based People.ai is an AI-driven platform that helps enterprises boost sales and revenue. It automates manual data entry and derives actionable marketing insights from email, calendar, and conferencing systems to accelerate sales.
During the past year, the company acquired Hero Research, a productivity application, and Closeplan, a customer revenue optimization platform.
People.ai has witnessed a 260% increase in customer growth in 2021. Its client base includes Zoom, DataRobot, Splunk, AppDynamics, Ivanti, and Okta.
The company has roughly doubled the number of its employees to 218, and they are spread across its offices in Redwood City, Kyiv, Kharkiv, Lviv, Dnipro, and various other cities in Ukraine.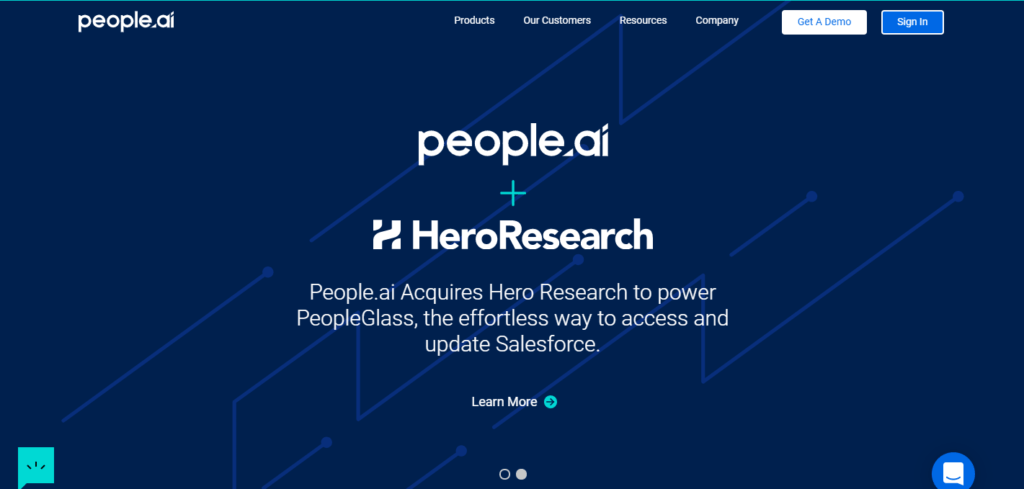 Source: People.ai
WHY DOES THE MARKET MATTER?
The global sales intelligence market is projected to grow at a CAGR of 12.3% to reach a value of $3.8B by 2025, according to KBV Research.
Enhanced AI technologies are increasingly being needed across sales, marketing, and business advertising in order to maintain a competitive advantage in both the public and private sectors, driving demand for sales intelligence solutions.