The startup plans to use the funding to accelerate AI adoption in companies. Here are the top-line bullets you need to know.
Pecan, an AI-powered business analytics platform, has raised $35M in a Series B with participation from GGV Capital, S Capital, Dell Technologies Capital, and more.
How's the company performing?
Israel-based Pecan uses its AI technology to create rapid indicative models. The platform allows analysts and businesses to add data, release off-the-shelf predictive models, and see final outputs.
The company has 50 employees and plans on doubling that within the next year.
Pecan's platform can deliver accurate predictive models to customers within weeks with no pre-existing knowledge and with a 90% accuracy rate.
Pecan's platform is used by retailers, consumer products companies, and mobile app developers. Its clients include Johnson & Johnson, among others.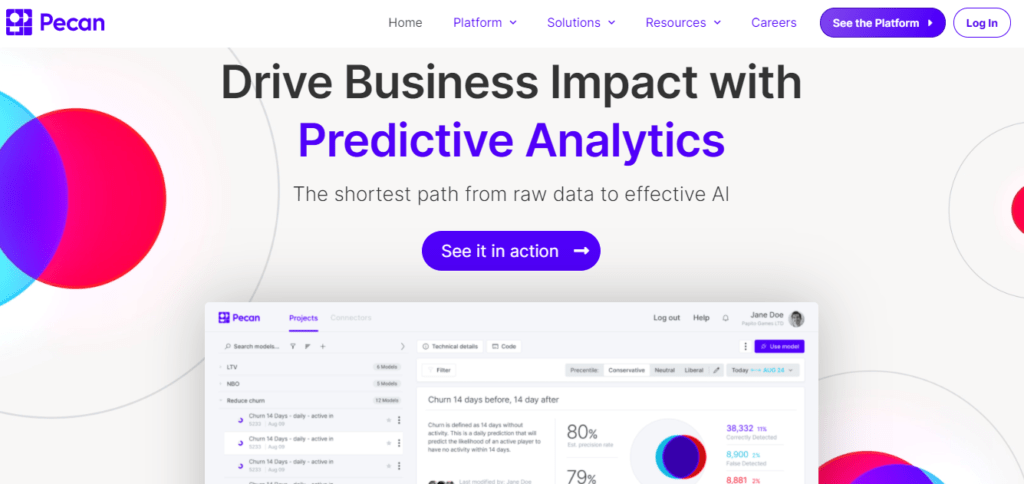 Source: Pecan
Why does the market matter?
The global predictive analytics space is projected to grow at a CAGR of 24.5% and reach a value of $21.5B by 2025, according to Market and Market.
The use of predictive analytics is being driven by an increasing focus on digital transformation, growing use of big data, AI, and machine learning to enable faster decision-making and reduce cost.
The Covid-19 pandemic has led to a significant increase in investment by major companies for remote monitoring support like insights on demand and inventory position.