Bright HealthCare's decision to exit insurance altogether marks a low point for the payvider model.
Bright HealthCare and other payviders' ambitions to upend the US healthcare market have largely failed to materialize.
The payvider model — which combines traditional insurance products with home-grown tech, on-staff providers, and digital health tools — aims to drastically reduce the cost of care that traditional insurers incur. 
In 2021, the market's outlook looked sunny. Four payviders — Bright HealthCare, Alignment Health, Clover Health, and Oscar Health — all went public that year at multi-billion-dollar valuations. 
Since then, Bright HealthCare's market cap has dropped by 99% from its $13.4B IPO valuation. Soon, the company could be out of business entirely.
It's been struggling to meet its obligations, with lenders giving it a stay of execution until June 30. In May, Bright HealthCare announced it would sell its California Medicare Advantage plan business — the last foothold it maintained in the insurance market.
Below, we'll dive into the state of the payvider market, looking at:
Public payviders' market caps vs. their exit valuations

Private-market payvider valuations

What's next for Bright HealthCare and its peers?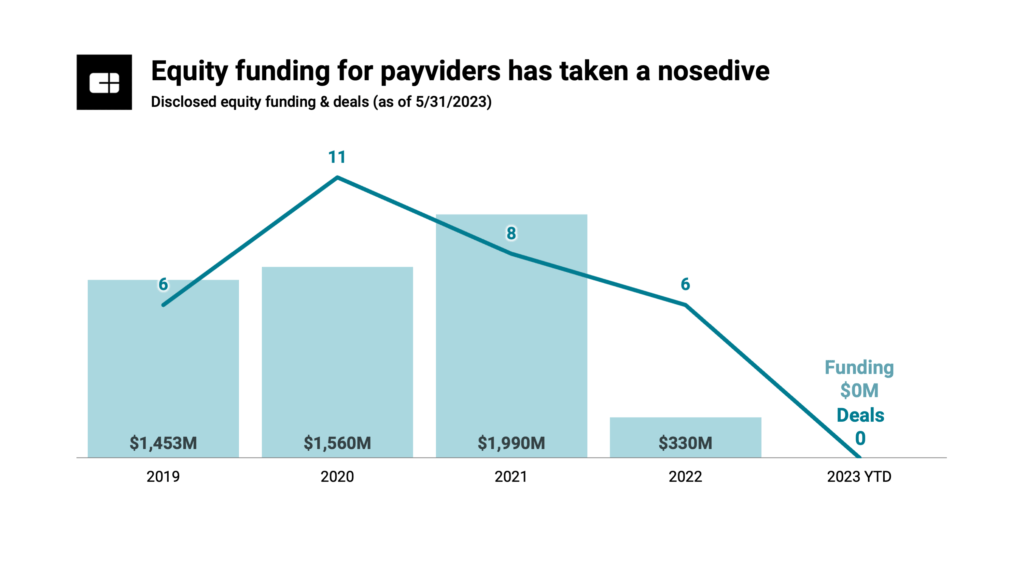 Public payviders' market caps vs. their exit valuations