With the acquisition of SafetyPay, Paysafe will be able to strengthen its foothold in Latin America. Here are the top-line bullets you need to know.
Paysafe, a specialized payment solutions company, acquired SafetyPay, a digital payments platform, for $441M in an all-cash deal. The deal is expected to close in Q4'21.
WHO ARE THE PARTIES TO THE DEAL?
SafetyPay: Florida-based SafetyPay is an online transaction platform for e-commerce companies that facilitates non-card transactions across various banking networks. The platform offers online cash transactions, global multicurrency settlements, and cross-border payments. With a presence across 16 countries, the company reportedly caters to 300 clients, including Adidas, Amway, Booking.com, AeroMexico, and Deliveroo. SafetyPay has partnered with around 380 banks and has more than 200,000 collection points across the LatAm and European markets.
Paysafe: UK-based Paysafe is an online payment company that offers digital wallets, e-cash, and numerous online banking solutions through its Paysafecard, Neteller, and Paysafecash products. The company is situated in more than 12 global locations, employing around 3,400 people. In 2020, it recorded an annualized transactional volume of $92B, offering 70 payment types in more than 40 currencies. The company reported a 13% increase in its revenue, posting $384.3M in Q2'21.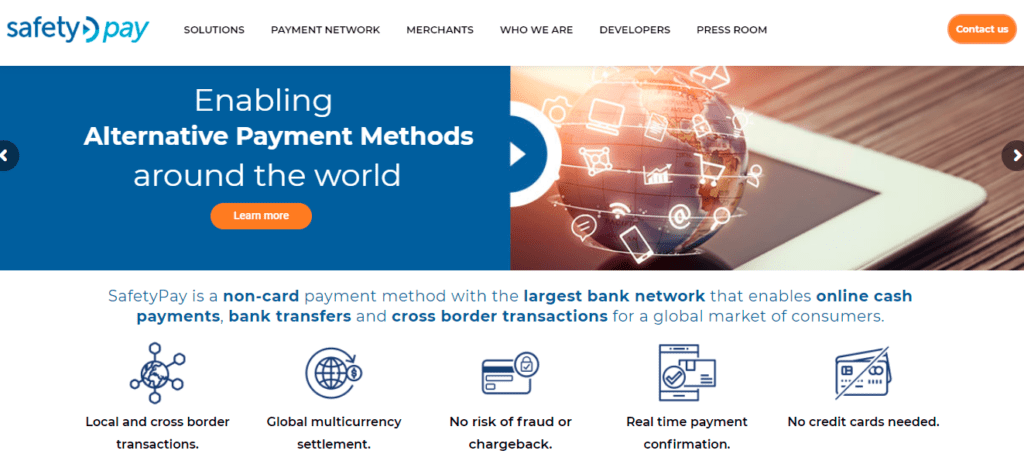 Source: Safetypay
WHY DOES THE MARKET MATTER?
The global digital payment market is projected to grow at a CAGR of 19.4% to reach a value of $236.1B by 2028 according to Grand View Research.
Covid-19 has accelerated the adoption of contactless wallet payment services across sectors. eWallets are witnessing an increasing number of 'peer-to-peer' and 'customer-to-business' payments due to the pandemic, and this trend is expected to continue.
The rise in e-commerce sales has led to an increase in digital transactions, boosting market growth. Moreover, banks are increasingly investing in digital payment infrastructures to compete with major players like Google, Amazon, and Facebook, which has further contributed to this expansion.