Usage-based insurance has come back in the spotlight as miles driven plummeted during Covid lockdowns. With Metromile's latest announcement to go public via a SPAC merger, pay-per-mile models stand to gain more traction.
Pandemic-induced lockdowns are causing a shift in usage-based insurance.
Usage-based insurance refers to behavior-based models as well as pay-per-mile or distance-based approaches. Currently, the top 10 insurance carriers all offer behavior-based programs while only 2 offer pay-per-mile products.  
But that is beginning to change.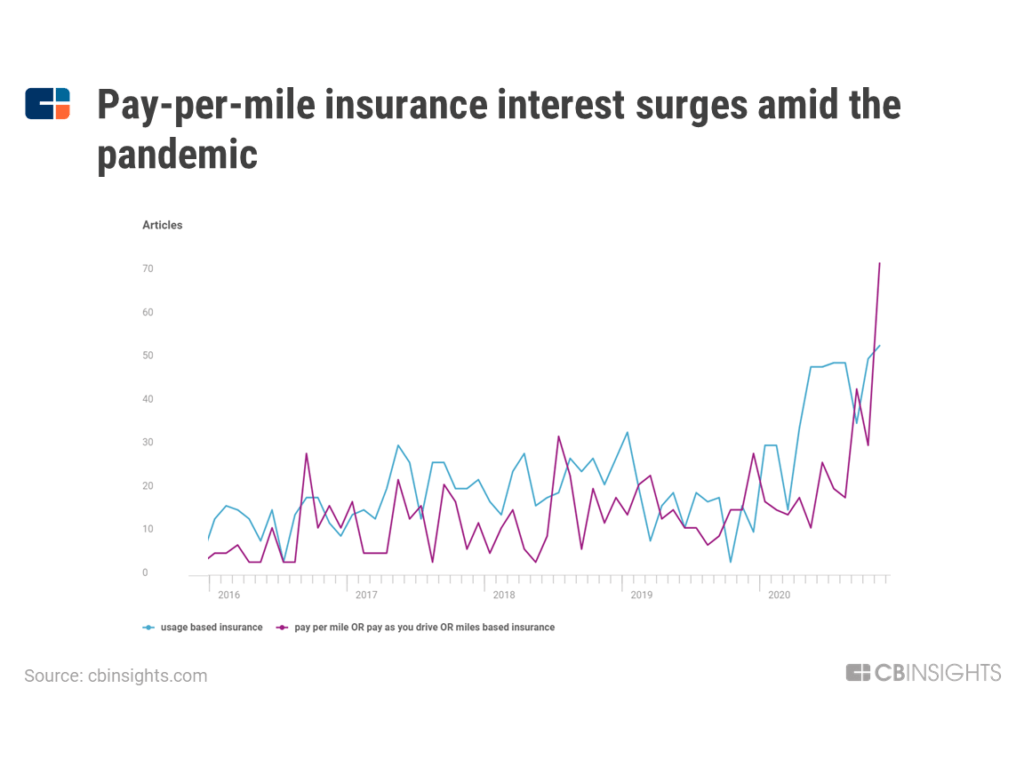 Pay-per-mile insurance has seen a surge in interest prompted by the global lockdowns, widespread remote work, and many people moving out of city centers. With the changing landscape and Metromile's impending SPAC merger, new opportunities are arising in the space. 
WHAT YOU NEED TO KNOW: