Valued at $2.4B, Paxos is looking to expand its business verticals and regulatory compliance across geographies. Here are the top-line bullets you need to know.
Paxos, which offers regulated blockchain solutions, has raised a $300M Series D. The round was led by Oak HC/FT Partners with participation from Declaration Partners, PayPal Ventures, and Mithril Capital, among others.
How's the company performing?
New York-based Paxos is a blockchain infrastructure platform that provides cryptocurrency services, like crypto trading and settlement or custody, to enterprises. It counts companies like PayPal, Credit Suisse, Societe Generale, and Revolut as customers.
The company offers a variety of products, like crypto brokerage APIs, settlement services, a cryptocurrency exchange named itBit, and stablecoins. Its equities settlement solution has been adopted by clients like Credit Suisse, Societe Generale, and Instinet, the trading arm of Nomura Holdings.
Paxos has embraced regulation in the crypto market, which differentiates it from its competitors. The company received the New York Department of Financial Services state Trust charter in 2015, which it has since retained. Paxos recently secured a trust charter from the US Office of the Comptroller of the Currency (OCC), making it the first digital asset custodian to be regulated at both the state and federal levels. The company also plans to apply for a clearing agency license with the SEC in the US.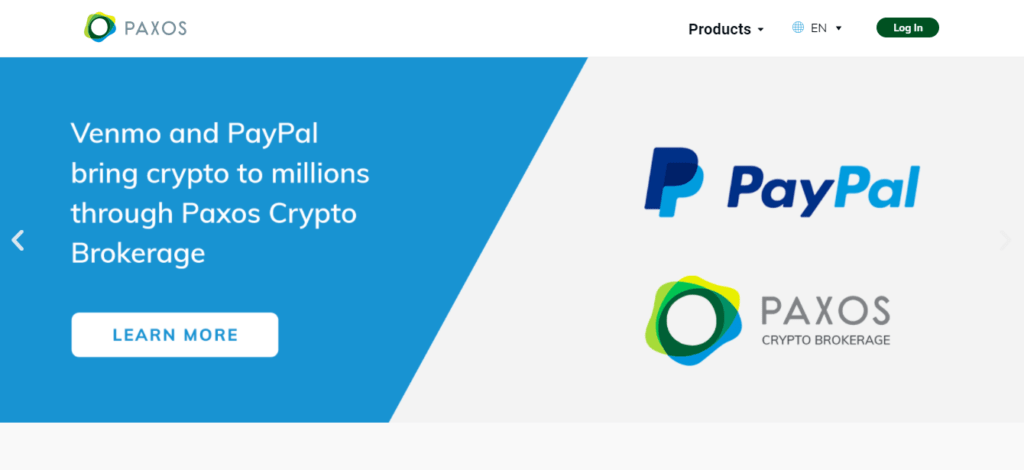 Source: Paxos
Why does the market matter?
The cryptocurrency market is expected to hit $10T by 2033, according to CB Insights' Industry Analyst Consensus.
Adoption of crypto as a payment method by major companies like Visa, JPMorgan Chase, Tesla, and PayPal combined with the significant increase in venture capital investment in the industry is fueling this growth.
The NFT boom has also helped drive additional inflow into the market.