The company currently supports customers across 197 countries and plans to use the funds to widen its footprint. Here are the top-line bullets you need to know.
PassFort, a RegTech company, raised $16.2M in a mix of equity and debt. $11.3M came from a Series A round drawing participation from Level Equity, Open Ocean Capital, Episode 1 Ventures, and Entrepreneur First, and $4.9M worth of debt was provided by Shard Credit Partners.
HOW'S THE COMPANY PERFORMING?
UK-based PassFort offers SaaS solutions that address compliance challenges and elevate customer experiences.
Operating in 211 jurisdictions, PassFort caters to a diverse customer base. It also reported that it has experienced 2.5X revenue growth over the past 12 months.
It caters to 54 financial service companies, mainly in the digital payments sector, and has helped them onboard more than 5M customers across 197 countries.
The company has built an ecosystem of 25 data partners, which includes Experian, Onfido, Dow Jones, and GBG.
It claims to have processed 6M automated compliances worldwide as of June 2021.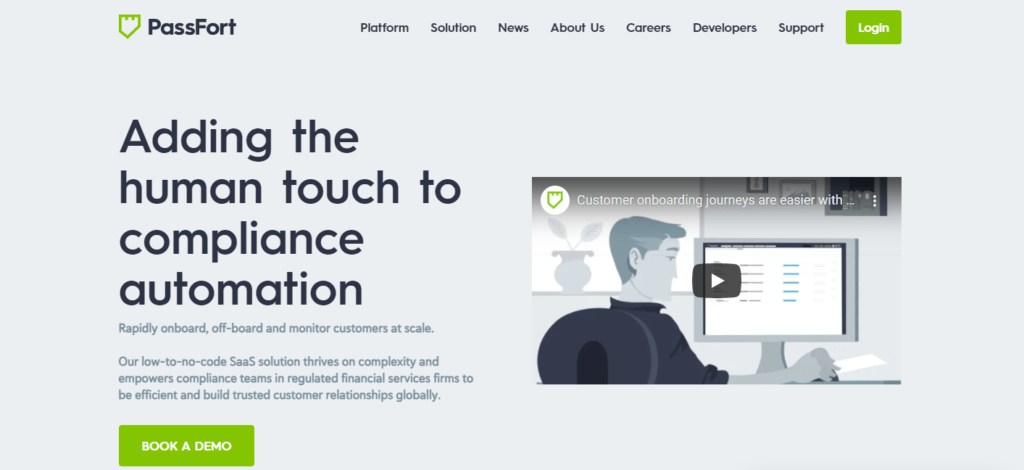 Source: PassFort
WHY DOES THE MARKET MATTER?
The global RegTech market is expected to grow at a CAGR of 22.3% to reach a value of $28.33B by 2027, according to Allied Market Research.
An increased focus on financial regulatory compliance, the adoption of advanced technologies, and the growing number of collaborations between regulating bodies and financial institutions are driving market growth.
Given that financial regulations and policies are continuously changing, larger companies, especially public enterprises, are turning to regulatory technologies to simplify the management of data records.