Partners Group plans to accelerate Forterro's growth. Here are the top-line bullets you need to know.
Partners Group, a private markets investment management firm, has acquired Forterro, an enterprise resource planning (ERP) software provider, from Battery Ventures for $1.1B.
WHO ARE THE PARTIES TO THE DEAL?
Forterro: Texas-based Forterro helps midmarket manufacturing companies automate their business processes. It employs more than 1.2K people across 40 global locations, and it has partnered with more than 10K European SME manufacturers. It maintains units in the UK, Sweden, Switzerland, Germany, Poland, and France, but it also has regional offices and R&D centers in other locations.
Partners Group: Switzerland-based Partners Group provides investment management services for firms in the private equity, debt, real estate, and infrastructure spaces. Since 1996, it has invested over $170B, and as of December 2021, it had $127B in AUM. The company has over 1.5K employees across 20 offices, and it also has 1K institutional clients.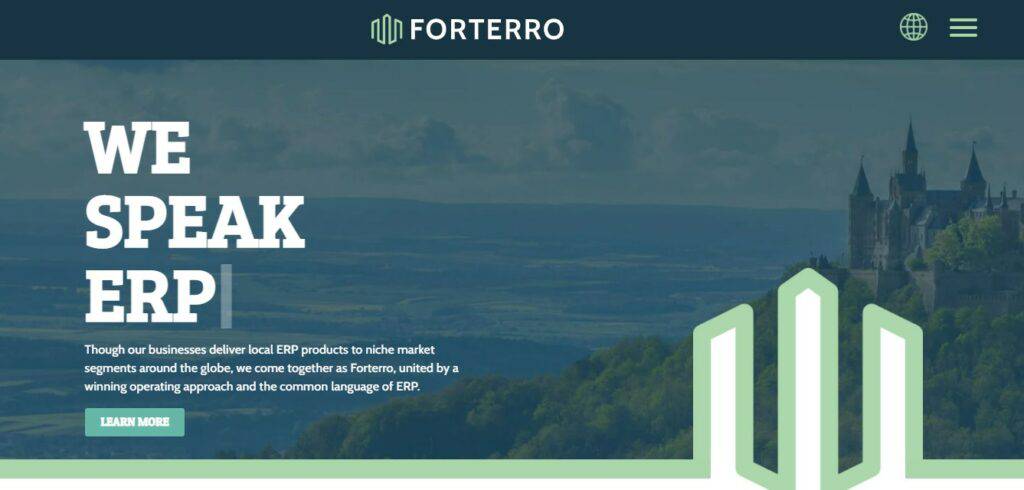 Source: Forterro
WHY DOES THE MARKET MATTER?
The global ERP software market is expected to reach a value of $61.7B by 2025, growing at a CAGR of 8.27%, according to Fior Markets.
Companies are increasingly turning to ERP software to enhance their productivity.