The acquisition will help Papaya Global enhance its remote workforce management solutions. Here are the top-line bullets you need to know.
Papaya Global, a global payroll provider, has acquired Azimo, a money transfer platform, for $150M to $200M.
WHO ARE THE PARTIES TO THE DEAL?
Azimo: UK-based Azimo enables users to make digital, cross-border money transfers. By using the Azimo platform, organizations can pay their employees almost instantly, regardless of geographical location and other payroll limitations. The company currently has payment licenses in Canada, the Netherlands, Australia, Hong Kong, and the UK. It currently caters to more than 2M customers, and its payment network spans over 200 countries. It is currently supported by a team of around 180 employees located across the UK, the Netherlands, and Poland.
Papaya Global: Israel-based Papaya Global offers end-to-end workforce management solutions for onboarding, ongoing management, and cross-border payments. The company has recorded 300%+ year-over-year revenue growth over the past 3 years. Its customers include Intel, Microsoft, Johnson & Johnson, Wix.com, Toyota, and CyberArk. Papaya Global currently has offices in New York, Austin, Tel Aviv, Singapore, Melbourne, and Kiev, and it is supported by a team of 450 employees.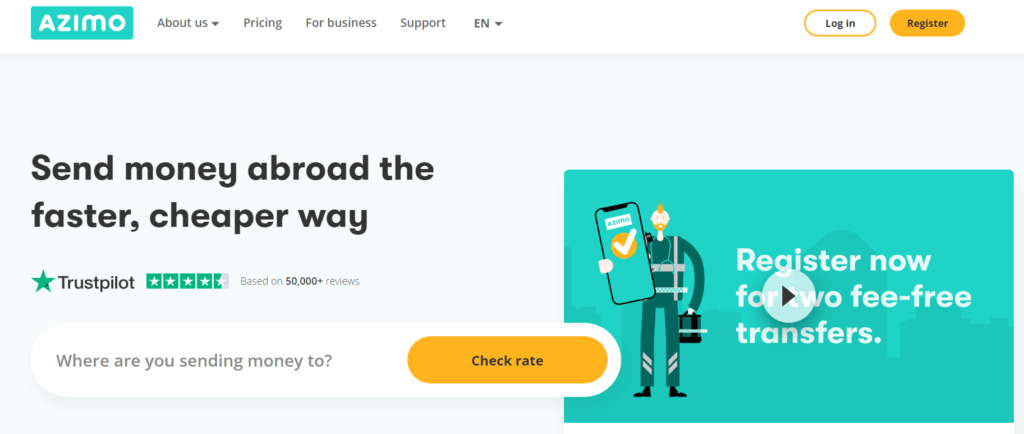 Source: Azimo
WHY DOES THE MARKET MATTER?
The global digital remittance market is expected to reach $60.1B by 2030, growing at a CAGR of 15%, according to Grand View Research.
The high costs and slow speeds associated with traditional remittance processes have increased the demand for digital money transfer solutions.
The adoption of mobile banking services has accelerated amid pandemic-related lockdowns and social distancing regulations.