This funding will help Palta develop more health and wellness apps. Here are the top-line bullets you need to know.
Palta, a health and wellness apps developer, raised $100M in a Series B that drew participation from Target Global and Vostok New Ventures.
HOW'S THE COMPANY PERFORMING?
UK-based Palta is a healthtech company that develops wellness apps. Its portfolio includes Flo.Health, Simple Fasting, and Zing Fitness Coach.
Over the past year, Palta's products have attracted more than 100M active users globally, with more than 46M monthly active users.
Palta has approximately 600 employees and offices in Munich, Vilnius, Warsaw, and other places. Its R&D department was founded in Eastern Europe.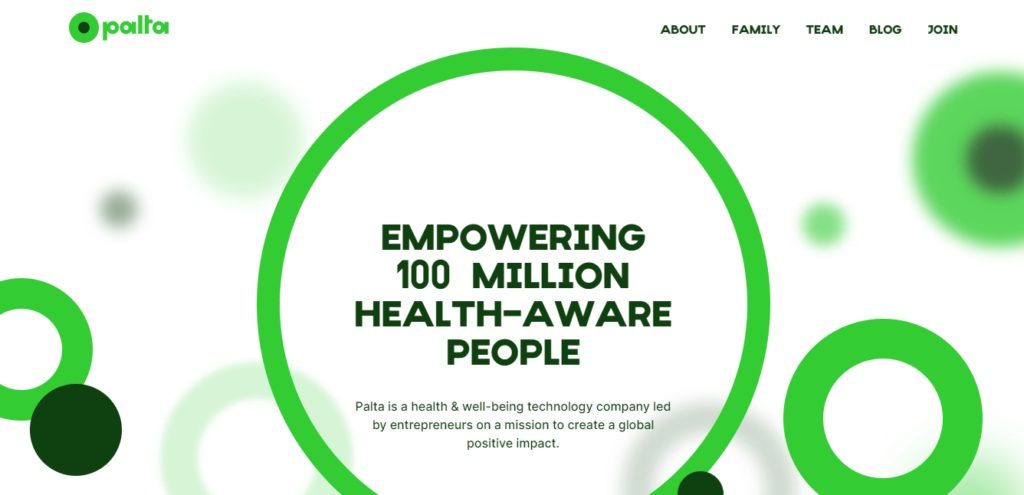 Source: Palta
WHY DOES THE MARKET MATTER?
The digital health market is expected to be valued at $639B by 2026, growing at a CAGR of 28.5%, according to Global Market Insights.
In Q2'21, global healthcare investment rose for the seventh consecutive quarter, albeit at a slower pace. Funding surpassed $34.7B across nearly 1.6K deals. The acceleration of digital transformation initiatives was a major contributor, with digital health startups accounting for 40% of both the deals and funding raised in the quarter ($14.1B across 628 deals).