With new pressures from the rise of e-commerce, growth in IoT, and consumer demands for environmental sustainability, the CPG packaging industry is facing major challenges.
Packaging. It's ubiquitous but often overlooked, which makes it a category ripe for disruption.
On one hand, package providers need to adapt to suit changing customer demands. People are shopping more online, including for groceries, while seeking out more environmentally friendly packaging.
At the same time, CPG brands are hoping their packages can play a more active role in marketing their products, engaging consumers, and collecting shopper data.
Amidst these pressures coming from above and below, the packaging industry is facing four major challenges:
Track all the startups mentioned in this brief and more!
Track the 400+ companies providing both traditional and tech-enabled packaging and labeling solutions for food, apparel, pharma, and other industries.
Clone Collection
#1: How can packaging support new shopping methods?
Traditionally, CPG companies used packaging to stand out on store shelves. With limited shelf real estate, packages had to draw shoppers' eyes while crowding out competitors.
E-commerce reduces these requirements. But even as sales shift online, many CPG companies continue to display their products on e-commerce sites in the same way they did in brick-and-mortar stores – inside packages.
However, e-commerce platforms can highlight the way products actually look, in a way that would be impossible offline. Brands can make their products more appealing by showing them unwrapped, or by using photos to show shoppers the products' natural ingredients or other unique features.
Startups like Daily Harvest are taking advantage.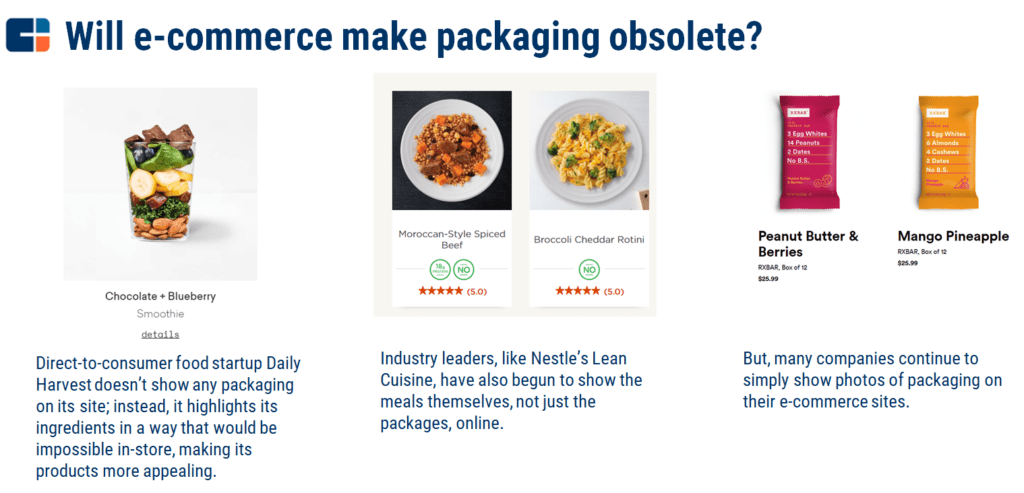 In some ways, packaging is less important for attracting new buyers. But at the same time, shoppers still want a good packaging experience with products ordered online — for themselves and for any photos they might post on social media. They want any online purchases of fresh food to arrive unspoiled and safe, but they also want less waste from boxes, wrappers, or styrofoam.
Brands will have to think about how to take advantage of these new opportunities and navigate these new constraints.
Amazon, for example, operates a "customer packaging experience" team and has promoted easy-to-open, recyclable packaging since 2008. For companies wary of relying too heavily on Amazon, startups like Lumi ($9M raised) offer customizable, lightweight packaging for D2C brands.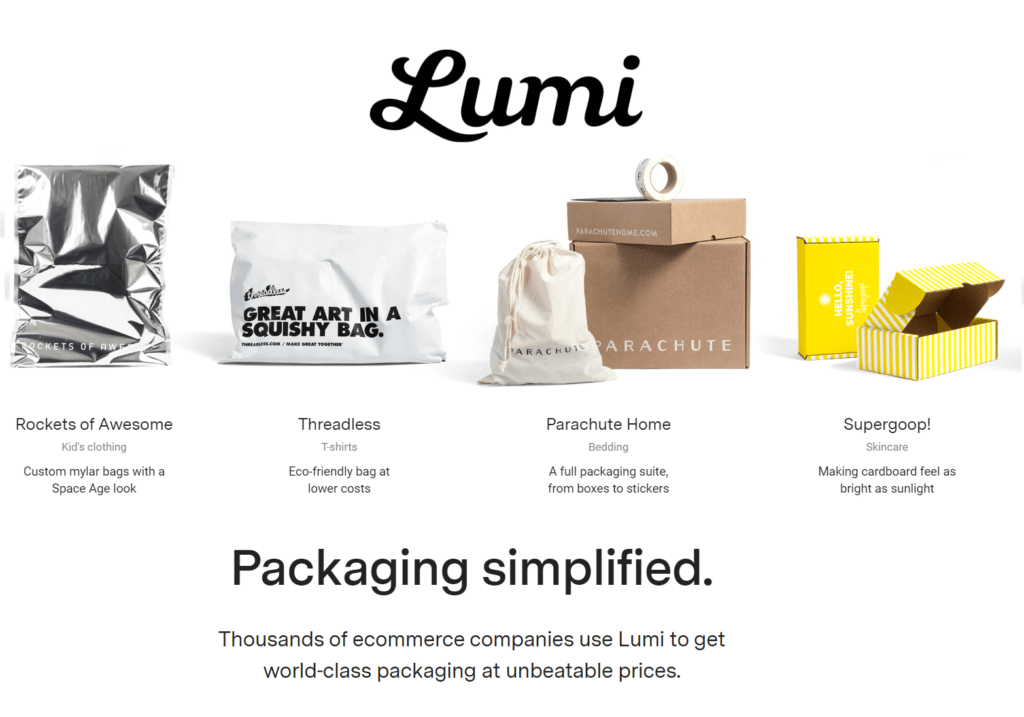 #2: How can technology make packaging safer?
At this point, we've all heard of the Tide Pod challenge.
But it's not just misguided, YouTube-fame-hungry teens that are driving CPG brands to seek out safer packaging methods.
It's also growth in online grocery shopping, which necessitates a way to tell shoppers whether their food has spoiled in transit. It's the rise of legalized marijuana, which is driving startups to design new, childproof bottles and boxes. It's the rapid expansion of prescription medications, which parents and caretakers need to monitor.
Going forward, brands can use features like IoT tags and spoilage sensors to help shoppers better understand what's in their packages, how long it's been there, who else has opened them, and more.
#3: Is packaging the new Facebook?
Packages don't have to be passive. They can act as Trojan Horses, to help brands gather data on consumers.
Social media can show companies who's talking about their products. But smart packages can let companies understand who's actually using their products — when, how frequently, etc.
And it's not necessarily a one-way street; smart packages can also benefit shoppers by reminding them to take their daily medication, automatically ordering refills, alerting people about spoilage, and more.
Startup Water.IO, for example, provides Bayer and others with IoT caps that promise data collection for brands and automatic replenishment for shoppers. For example, Water.io's lid could sense when a shopper is almost done with a bottle of detergent, and automatically order a refill for the shopper while informing the brand about the shopper's pace of detergent use. Water.io also offers more purely consumer-facing tools, such as smart water bottle caps that can sync with fitness trackers, track water consumption, and remind people to drink more.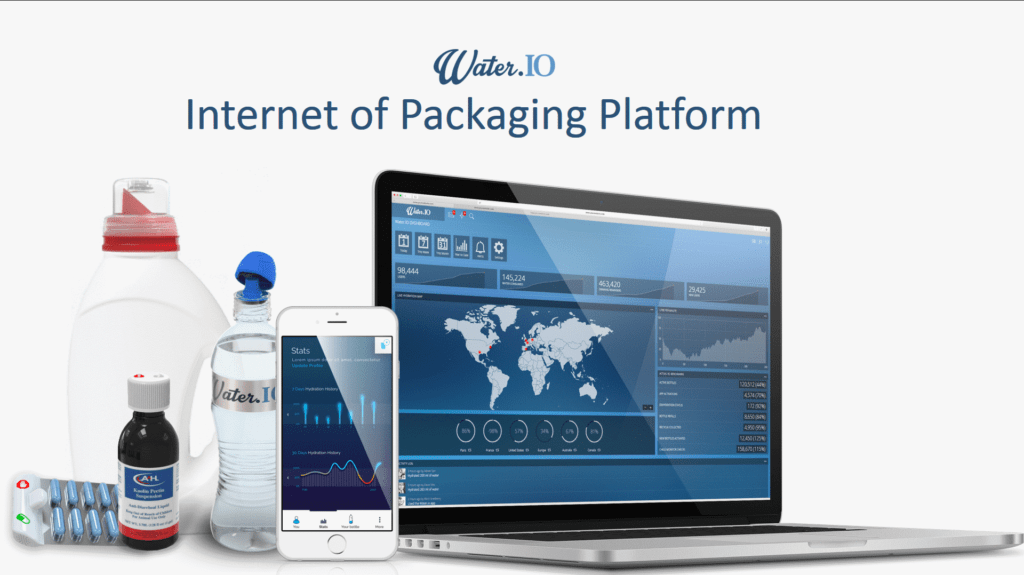 #4: Is the future of packaging no packaging at all?
Sustainability has become a major buzzword in the packaging space.
Dozens of startups and institutions aim to make packaging more sustainable through strategies ranging from reusable cardboard to crabshells.
And, some of the most interesting players in the space are re-imagining packaging altogether, using biotechnology to reduce the need for plastic and wax.
Apeel, which recently raised $70M, has patented an invisible, tasteless, plant-based coating for fruits and vegetables that can replace wax and extend the food's shelf life.

By staving off spoilage, Apeel hopes to help agricultural producers (who can ship their produce farther), consumers (who can avoid throwing out week-old veggies), and grocers (who can reduce food waste and food replenishment spending).
Apeel's retail partner Harps Food Stores, for example, has reportedly grown its margins on avocados by 65%.
That's a lot less waste — and a lot more avocado toast.
CB Insights clients can read more about the companies driving these trends here.
If you aren't already a client, sign up for a free trial to learn more about our platform.