Pachama plans to use the funding to support research & development initiatives and scale its technology. Here are the top-line bullets you need to know.
Pachama, a carbon offset platform, has raised $55M in a Series B. The round drew participation from Future Positive Capital, Amazon, Aglae Ventures, and Tobi Lutke, among others.
HOW'S THE COMPANY PERFORMING?
California-based Pachama provides a digital marketplace for carbon offsets. It uses remote sensing and AI technologies to estimate carbon storage in forests and make predictions surrounding deforestation and forest restoration.
Pachama has worked with 46 forest protection developers across 14 countries and reviewed 150 global forest projects over the past 3 years.
The company has over 800 clients, including Microsoft, Salesforce, Nespresso, Softbank, Airbnb, and Netflix.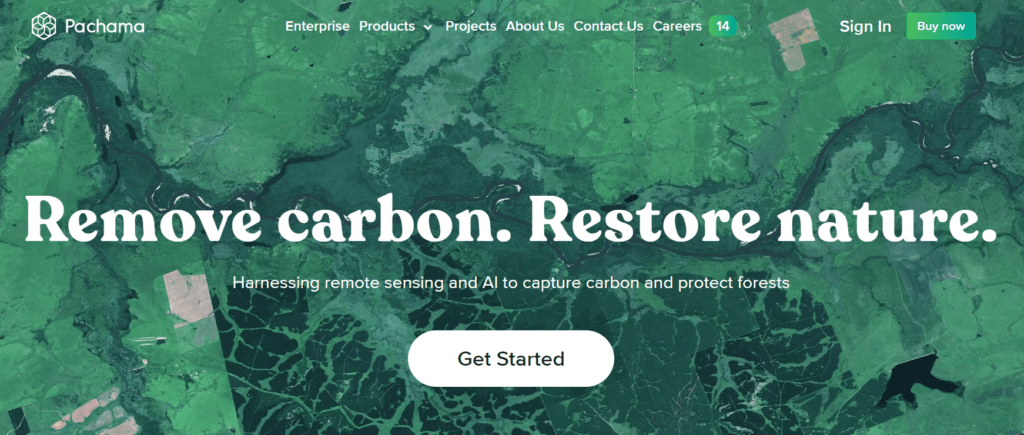 Source: Pachama
WHY DOES THE MARKET MATTER?
The global carbon footprint management market is expected to reach a value of $12.2B by 2025, growing at a CAGR of 6.2%, according to Markets and Markets.
The rise of carbon emissions regulations, increased focus on compliance, and greater awareness of business risks stemming from climate change have all contributed to industry growth.
Two hundred of the largest global companies estimate that they will collectively incur $1T in climate change-related costs if they do not take measures to address it at present. Additionally, global GDP could drop by 18% over the next 30 years in the case of non-action, according to Swiss Re. The costs associated with non-action have led companies and governments to adopt climate intelligence protocols, boosting this market's growth.