The company was last valued at $475M in June 2021. Here are the top-line bullets you need to know.
Oyster, an HR software provider, has raised $150M in a Series C. The round drew participation from Georgian Partners, Okta, LinkedIn, Salesforce Ventures, and Slack Fund, among others.
HOW'S THE COMPANY PERFORMING?
Delaware-based Oyster enables companies to manage distributed workforces.
The platform drew 20K+ job applications in Q1'22.
Its revenue grew more than 20x in 2021.
The company's client portfolio includes HiPeople, Quora, lokalise, Firstbase, Nomads, and Hubble, among others.
Oyster has a team of 500 people spread across 60+ countries. In 2021, it increased its headcount by 17x.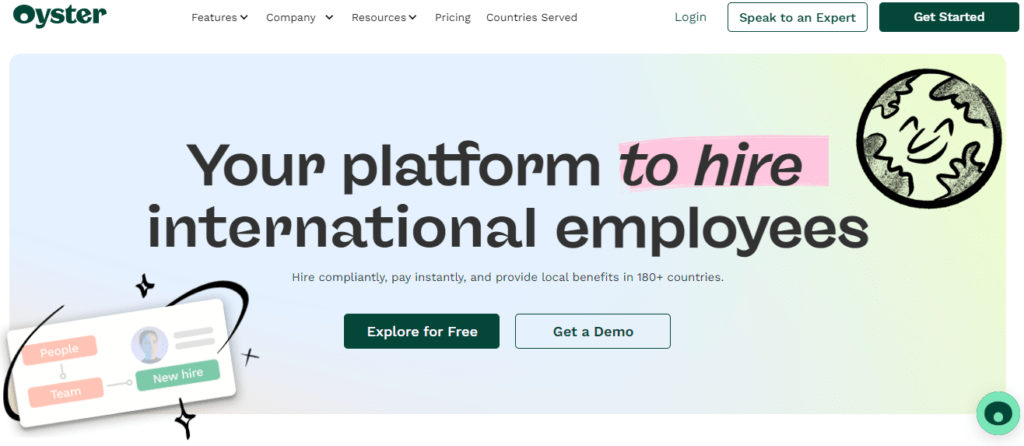 Source: Oyster
WHY DOES THE MARKET MATTER?
The global HR software market is expected to reach a value of $33.6B by 2028, growing at a CAGR of 10.1%, according to Verified Market Research.
The increasing adoption of cloud-based workforce management solutions across verticals by businesses of all sizes amid the pandemic has resulted in market growth.