The funding helped Oura's valuation hit the $800M mark. Here are the top line bullets you need to know.
Oura, a fitness wearable manufacturer, has raised $100M in a Series C. Investors include The Chernin Group, Elysian Park, Temasek, JazzVenture Partners, Eisai, Forerunner Ventures, and others.
How's the company performing?
Finland-based Oura is a manufacturer of health wearables, including a smart ring and a consumer app to track sleep, activity, readiness, and vital signs of individuals. It measures heart rate and body temperature and can detect the early signs of adverse health conditions including Covid-19.
The company's product caters to several major sporting associations and leagues, such as the National Basketball Association (NBA), Ultimate Fighting Championship (UFC), and National Association for Stock Car Auto Racing (NASCAR), among others.
The company reportedly doubled its sales year-over-year in 2020 and claims to have sold 500,000 units in 2021 – up from 150,000 in 2020.
Oura increased its number of employees from 100 to 250 during the past year.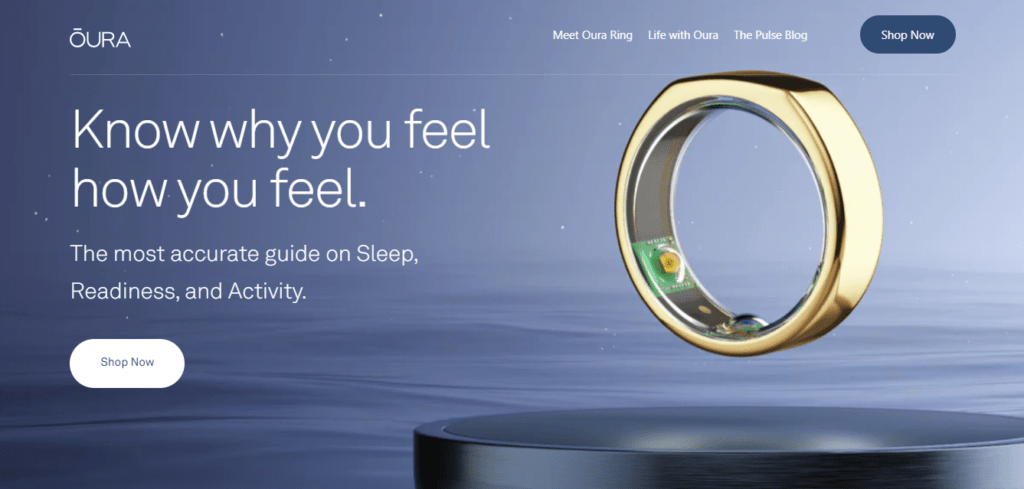 Source: Oura
Why does the market matter?
The global fitness tracker market is expected to grow at a CAGR of 15.2% and reach a value of $91.9B by 2027, according to Fortune Business Insights.
The rising popularity of wearables like smartwatches and wristbands along with increasing health awareness are driving market growth.
Tech giants are partnering with apparel manufacturers to innovate in health wearables, signaling potential growth and investment in the market.