Blockchains and distributed ledgers are being piloted by organizations from Walmart to Goldman Sachs to Maersk. We take a look at how the technology will be implemented. We also look at how a few governments and non-profits are using the tech.
Digitized, secure, and tamper-proof blockchain ledgers are promising to disrupt the database as we know it.
Many corporations still work using a web of fax machines, handwriting, and siloed databases spread across disparate countries and contractors. The resulting complexity is ripe for disruption, and corporate giants are betting that decentralized systems can help.
We previously analyzed 42 industries where burgeoning blockchain startups are looking to make an impact. Here we look at the pilots being implemented by big corporations, governments, and organizations.
1. Microsoft is partnering with ID2020 Alliance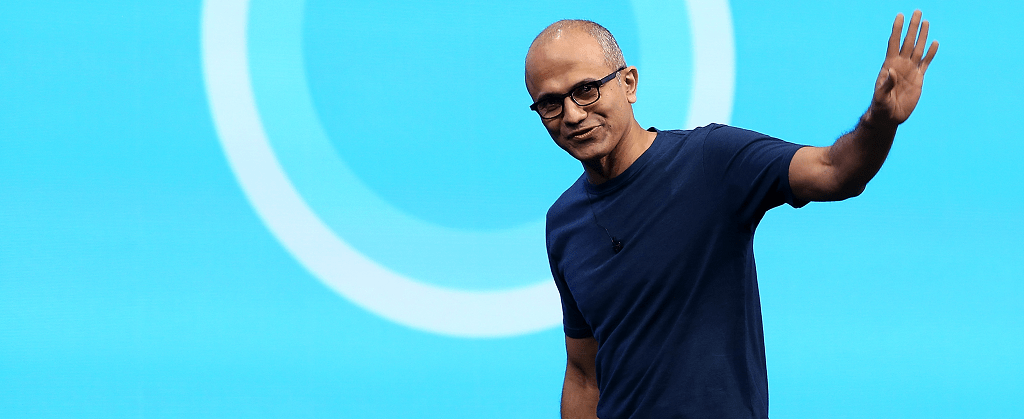 Microsoft has voiced support for the ID2020 Alliance, a public-private partnership designed to solve the widespread lack of identity documentation. The partnership's mission is to aid the 1.1B people around the world without legal forms of ID.
To that end, the software giant is collaborating with Accenture and Avanade on a blockchain-based identity prototype that uses Microsoft Azure.
---
2. GOLDMAN SACHS IS SETTING UP A CRYPTOCURRENCY TRADING DESK

Goldman Sachs is reportedly setting up a cryptocurrency trading desk in New York that will be running by the end of June 2018, if not earlier.
The bank also mentioned it is considering securing the custody of the coins. CEO Lloyd Blankfein previously tweeted, "Still thinking about #Bitcoin. No conclusion — not endorsing/rejecting. Know that folks also were skeptical when paper money displaced gold."
---
3. MINING GIANT BHP BILLITON IS IMPLEMENTING A BLOCKCHAIN TO MANAGE CONTRACT WORK AND ANALYSIS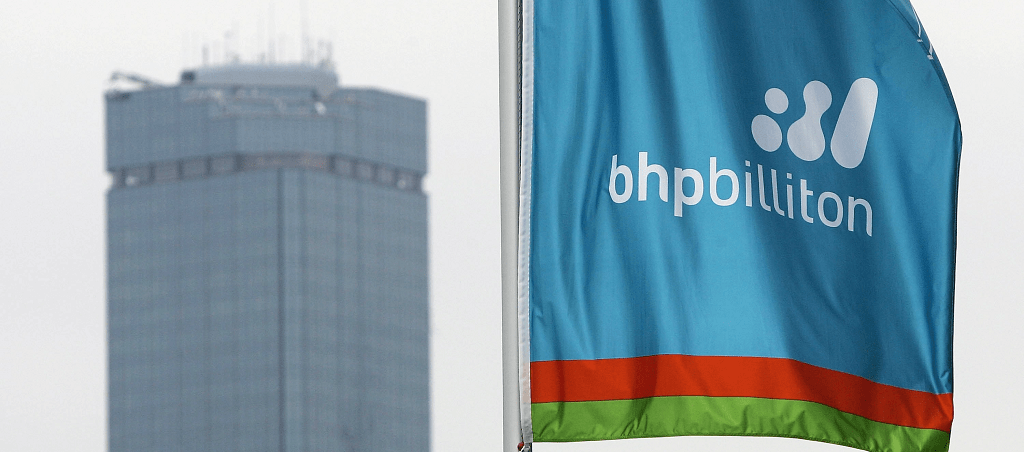 With the help of Blockapps and Consensys, the world's largest mining company BHP Billiton will use blockchain to record the movements of wellbore rock and fluid samples, and better secure real-time data.
BHP relies on outside vendors throughout the mining process, contracting with geologists and shipping companies across continents to collect samples and conduct analyses.
BHP will insist its contractors contribute to its Ethereum-based system and host its internal files on the InterPlanetary File System (IPFS), a peer-to-peer file storing protocol that is frequently used with blockchain projects.
---
4. MAERSK IS TEAMING UP WITH HYPERLEDGER FOR A JOINT VENTURE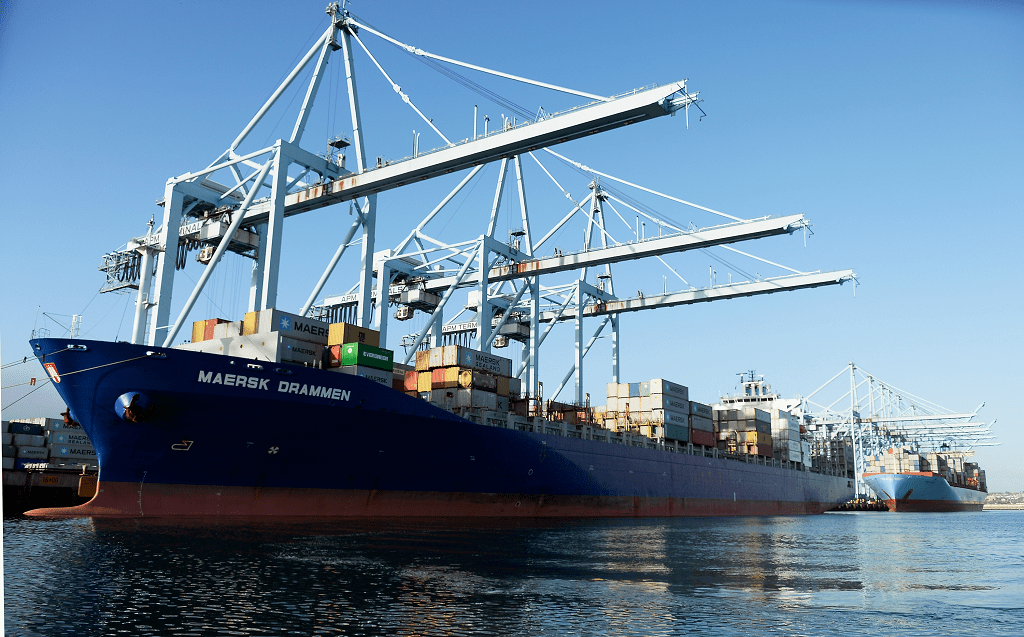 Yet to be named, the NYC-based joint venture will aim to help shippers, ports, customs offices, banks, and other stakeholders in global supply chains track freight and replace related paperwork with tamper-resistant digital records.
Shipping supply chains are bogged down by paperwork shuffled between middlemen. Documentation, when lost or delayed, causes perishable goods to spoil. Blockchain integration could have a further-reaching effect on global trade efficiency, since maritime logistics companies help transport 90% of globally traded goods.
In September, Maersk also partnered with blockchain startup GuardTime, which worked with Microsoft and EY, and insurance companies ACORD, Willis Towers Watson, MS Amlin, and XL Catlin to launch a marine insurance blockchain platform.
---
5. UPS, FEDEX, AND BNSF RAILWAY JOIN BITA ALLIANCE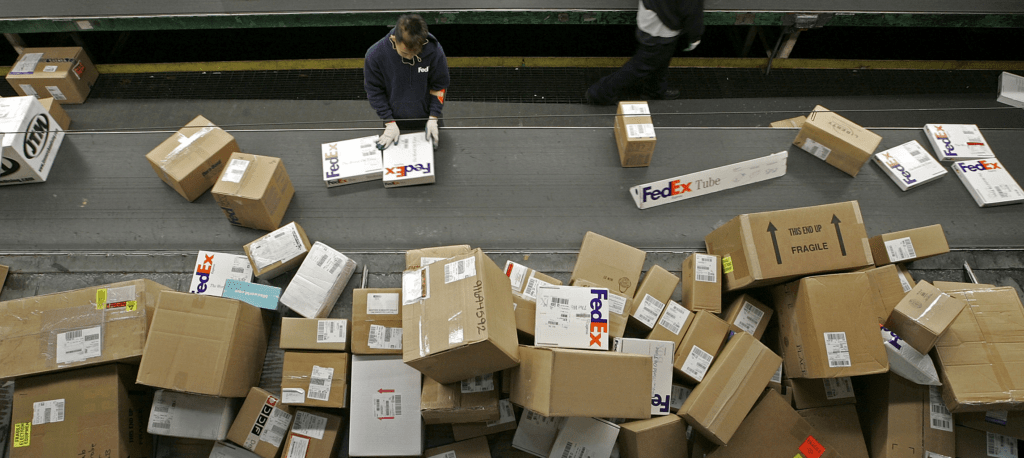 UPS, FedEx, BNSF Railway (owned by Berkshire Hathaway), and Schneider Trucking are just a few of the 200+ big names in an alliance exploring blockchain technologies in freight transport.
The consortium aims to bring together companies in the freight industry and develop a standards framework while testing out blockchain applications.
---
6. PETROTEQ CREATES DISTRUBTED LEDGER FOR PEMEX (THE FIRST PETROLEUM COMPANY TO ACCEPT CRYPTO)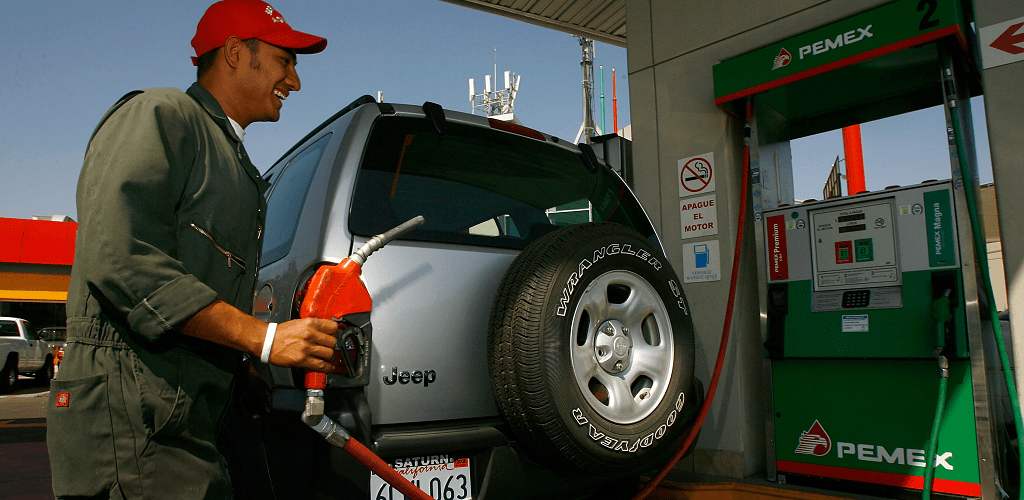 Pemex, the Mexican state-owned proleum company, will assist oil & gas tech company Petroteq in developing an industry-specific supply chain management (SCM) software.
Pemex made headlines as the first petroleum company to accept cryptocurrency as a form of payment. It also employs 100,000 people and has a complicated web of suppliers and business operations.
The Petroteq project — an enterprise-grade, blockchain-based platform called PetroBLOQ — will enable oil and gas companies to conduct global transactions.
---
7. UBS, BARCLAYS, CREDIT SUISSE, AND OTHERS ARE PILOTING COMPLIANCE PLATFORM ON ETHEREUM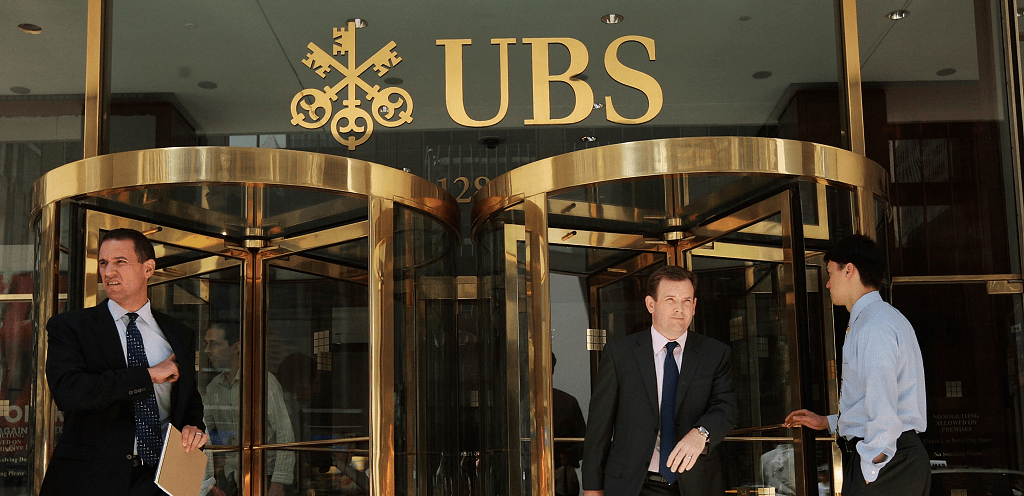 Swiss bank UBS is leading a pilot that aims to automate regulatory requirments for the MiFID II/MiFIR rules that take effect in 2018.
Built on a private Ethereum blockchain, the participating banks will be able to anonymously cross-reference Legal Entity Identifier (LEI) data.
Member banks will be able to quality-check their data on legal entities and better comply with the new rules.
Banks have also been experimenting with blockchain as a way to expedite back office functions and settlement, which some in the industry say could cut up to $20B in middleman costs.
---
8. WALMART, TYSON, UNILEVER, NESTLE, KROGER, DOLE, MCCORMICK, AND OTHERS BAND TOGETHER FOR BLOCKCHAIN PILOT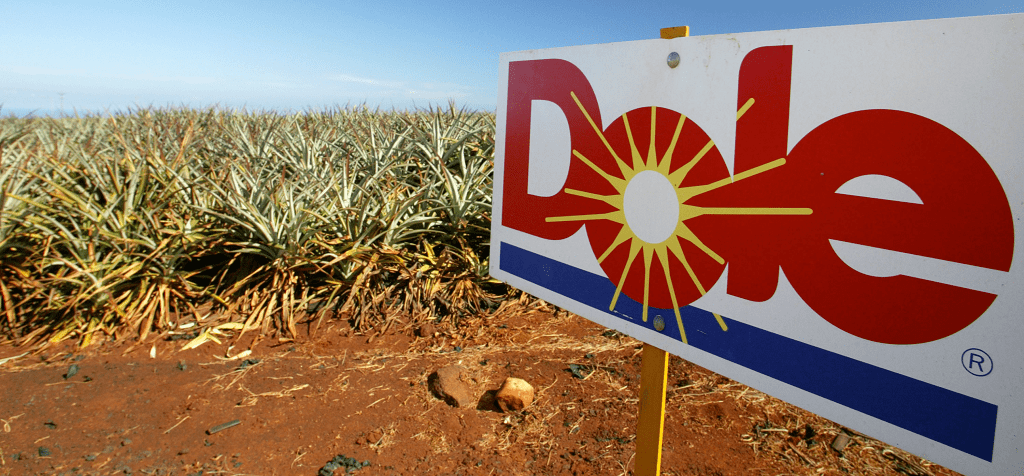 In August 2017, Walmart, Kroger, Nestle, and Unilever, among others, partnered with IBM to use blockchain to improve food safety through enhanced supply chain tracking.
Walmart has been working with IBM since 2016, and said it helped reduce the time to track mango shipments from 7 days to 2.2 seconds.
With 9 other big food suppliers joining the IBM project, the food industry — where collaboration is rare — could also be better aligned for safety recalls.
Kroger's head of food safety Howard Popoola told Reuters, "This is an opportunity for us to speak with one voice and say to the world that food safety is not going to be a competitive issue."
---
9.THE UNITED NATIONS EXPLORES DLTS AND BLOCKCHAINS FOR HUMANITARIAN AID AND CLIMATE SCIENCE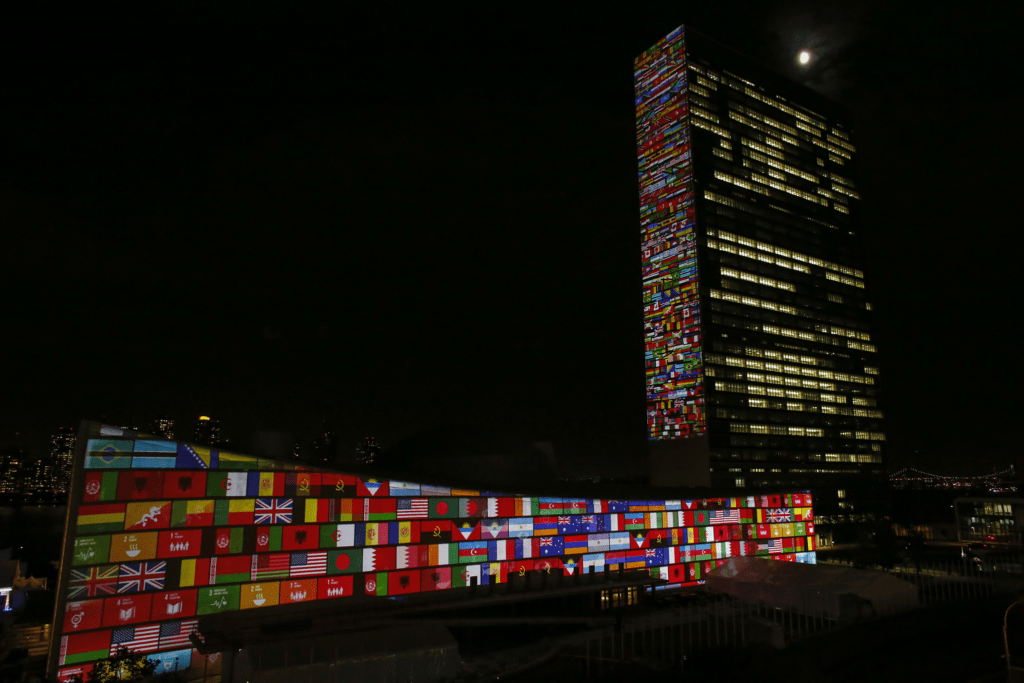 The UN's Climate Change Coalition is researching how distributed ledger technology (DLT) could improve its climate change initiatives. Presently, the coalition is aiming to create a transparent system for climate data, emissions data, and how carbon is being traded.
A distributed ledger could insulate climate data from political volatility. Last year, many U.S. scientists worried federal research libraries would be shuttered and their data altered or deleted with the new EPA head.
The U.N. previously developed a project using the ethereum blockchain that sent humanitarian aid to Syrian refugees. The World Food Programme used the blockchain to distribute ethereum-based food vouchers that could be redeemed at markets.
---
10. TEPCO INVESTED AND PARTNERED WITH ELECTRON


UK-based Electron recently saw investment from TEPCO, Japan's largest utility provider. Currently, the energy industry uses disparate infrastructure for balancing, settlement, and registration. Electron hopes to encourage the industry to shift these functions to shared blockchains.
Electron could serve as the record-keeper where energy providers go to get information on assets and record transactional changes. Its metering service could also be deployed to other utilities including telecom and water.
---
11. ILLINOIS GOVERNMENT PILOTING LEDGERS FOR LICENSING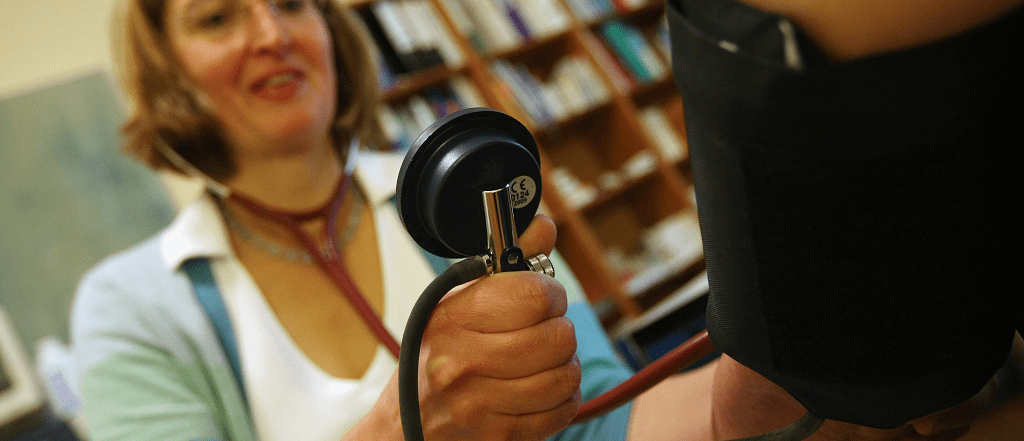 The Illinois Department of Financial and Professional Regulation (IDFPR), which manages physician licensing, is exploring a pilot with Hashed Health to reduce internal complexity.
The project aims to digitize medical credential data and smart contracts to automate workflow related to multistate and interstate licensure in Illinois.
---
12. BRAZILIAN GOVERNMENT IS EXPERIMENTING WITH UPORT


Brazil's Ministry of Planning, Budget, and Management is piloting a blockchain identity application using uPort, a self-sovereign ID platform built by ConsenSys.
The ethereum-based identity platform will allow users to manage their own profiles and the Ministry will be able to better determine the legitimacy of personal documents.
---
13. EVERNYM IS WORKING WITH DEPARTMENT HOMELAND SECURITY AND ILLINOIS GOVERNMENT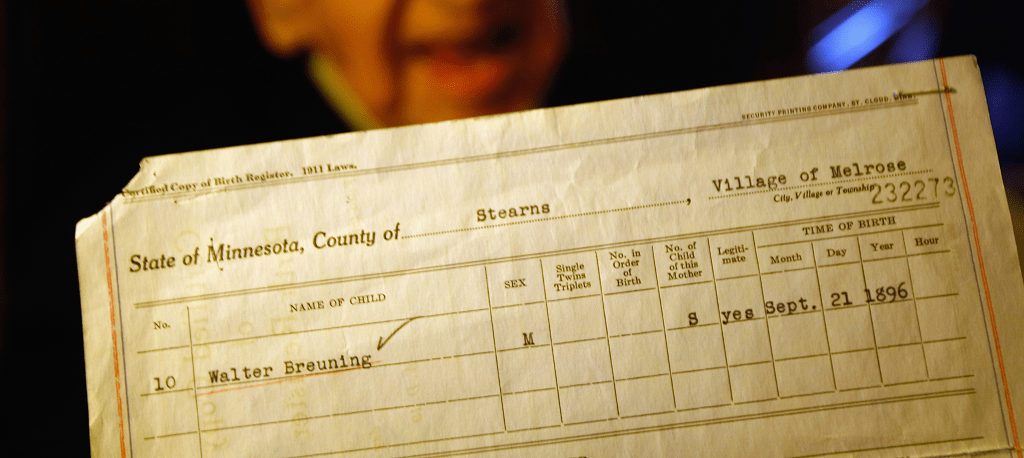 Salt Lake City-based Evernym was given a grant for $794,000 last year by Homeland Security's small business program, and also is working with the Illinois Government's Blockchain Initiative to pilot a birth certificate registration system.
---
14. SANTANDER LAUNCHES A SERVICE FOR CROSS-BORDER PAYMENTS USING RIPPLE'S XCURRENT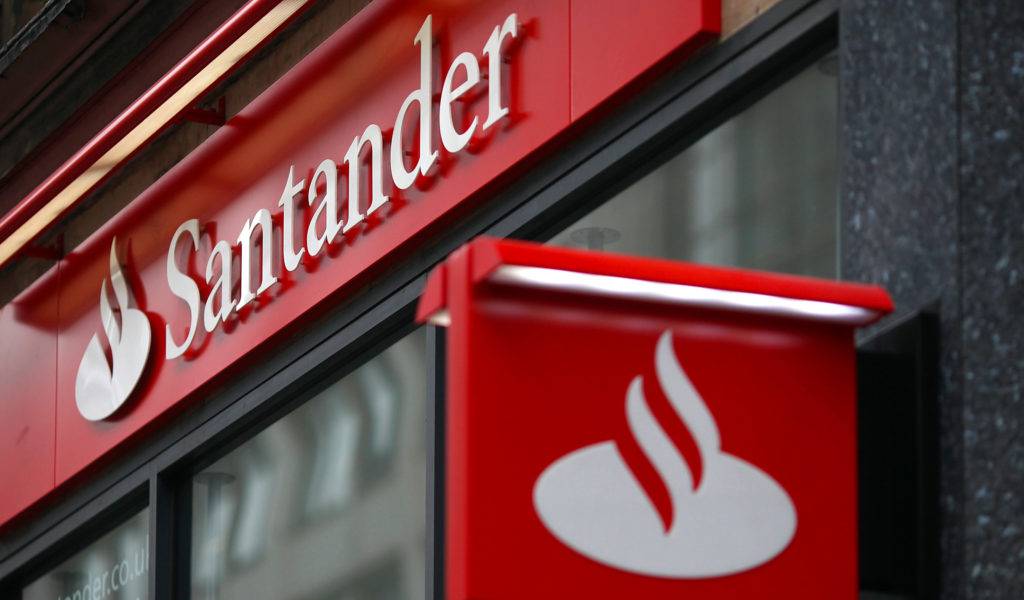 Spanish bank Santander launched an app called One Pay FX that uses distributed ledger technology to allow customers to send international money transfers in near real-time. Santander uses xCurrent, Ripple's payment processing solution, to settle transactions. The service is currently available to Santander customers in Spain, the UK, Brazil, and Poland, and the bank has plans to expand further in the future.
---
15. IBM IS USING THE STELLAR NETWORK TO FACILITATE INTERBANK SETTLEMENT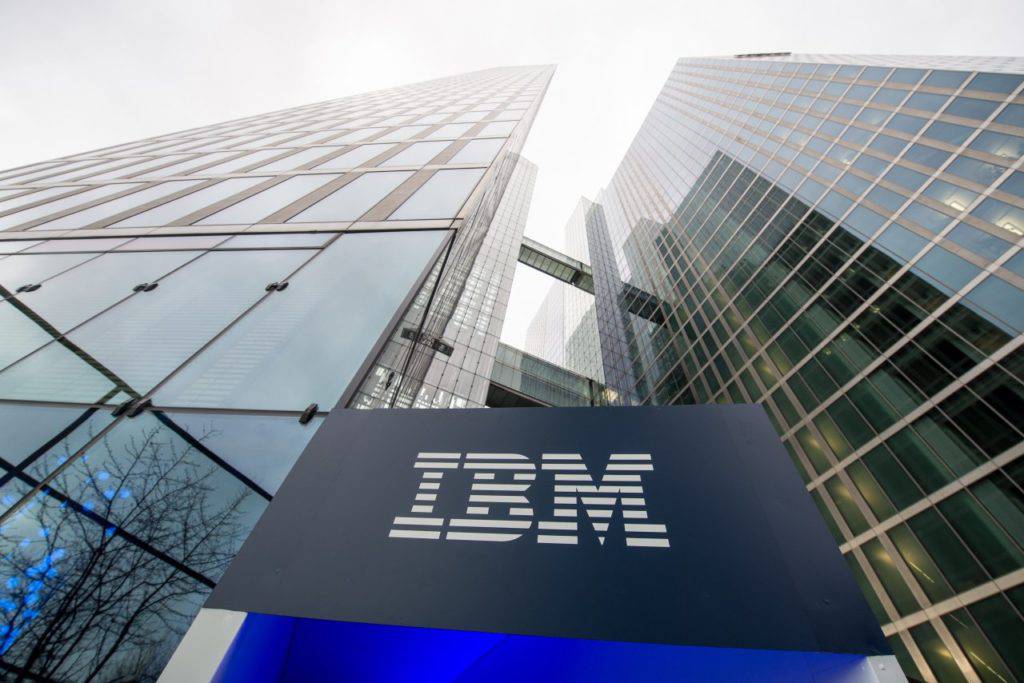 IBM's Blockchain World Wire payment network recently came out of beta. The service uses the Stellar protocol to help financial institutions clear and settle international payments in seconds. Typically, cross-border payments between banks are settled through a complex relationship of correspondent banks. With the Blockchain World Wire system, financial institutions use a stablecoin or some other digital currency as a bridge asset between fiat currencies.
---
16. NASDAQ AND CITI ARE TEAMING UP TO USE DLT TO INTEGRATE PAYMENTS BETWEEN BANKS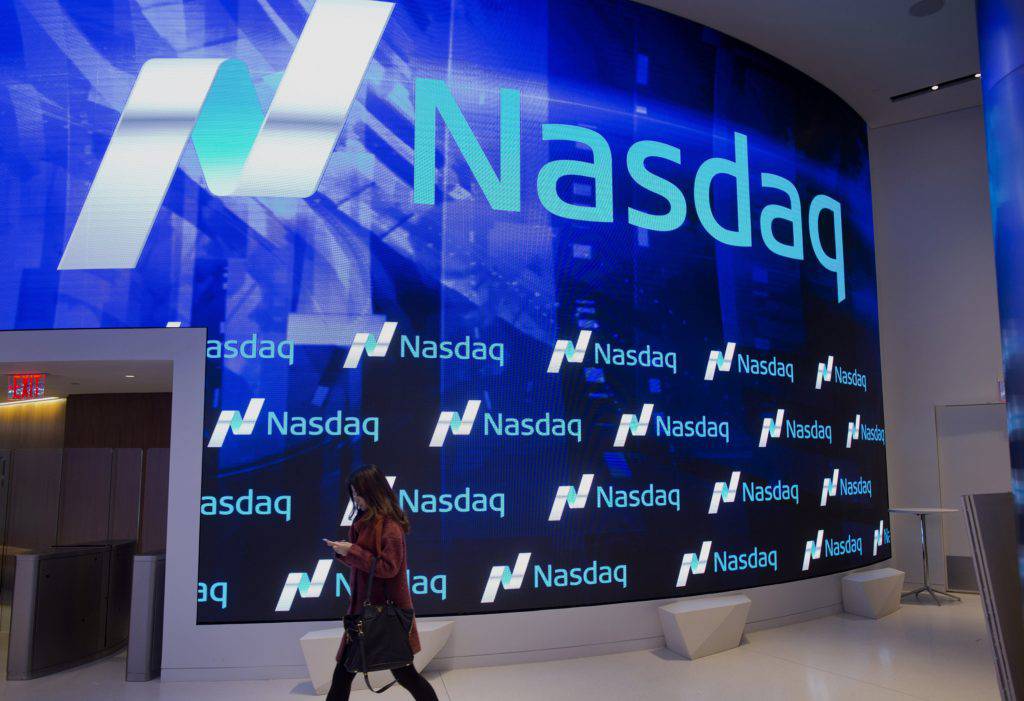 In partnership with Chain, Nasdaq and Citi are using blockchain technology to automate payment processing from Citi to Nasdaq's blockchain. Nasdaq and Citi have tested using blockchain to buy and sell shares of private companies. The partnership matches Nasdaq Linq's blockchain platform to Citigroup's Treasury and Trade Solutions business, which handles trillions of dollars a year around the world.
---
17. JPMORGAN FILED A PATENT FOR A BLOCKCHAIN-POWERED NETWORK FOR INTERBANK SETTLEMENTS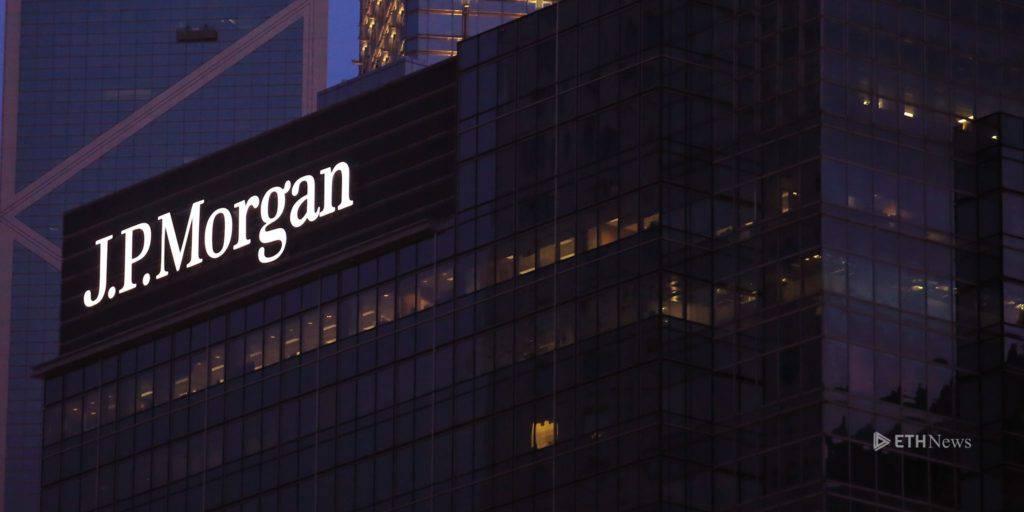 Despite JPMorgan CEO Jamie Dimon calling Bitcoin a "fraud," the bank has been actively testing use cases for blockchain technology. It recently submitted a patent for applying distributed ledger technology for settling transactions between banks. Currently, when a bank wants to send a payment across a border, it needs to send a number of messages to other banks and clearing houses, which can delay the transaction. Using the blockchain would provide an audit trail for transactions while providing the bank with the ability to process payments in close to real-time.
---
18. AMAZON IS PARTNERING WITH KALEIDO TO LAUNCH A PLUG-AND-PLAY MARKETPLACE FOR BLOCKCHAIN SERVICES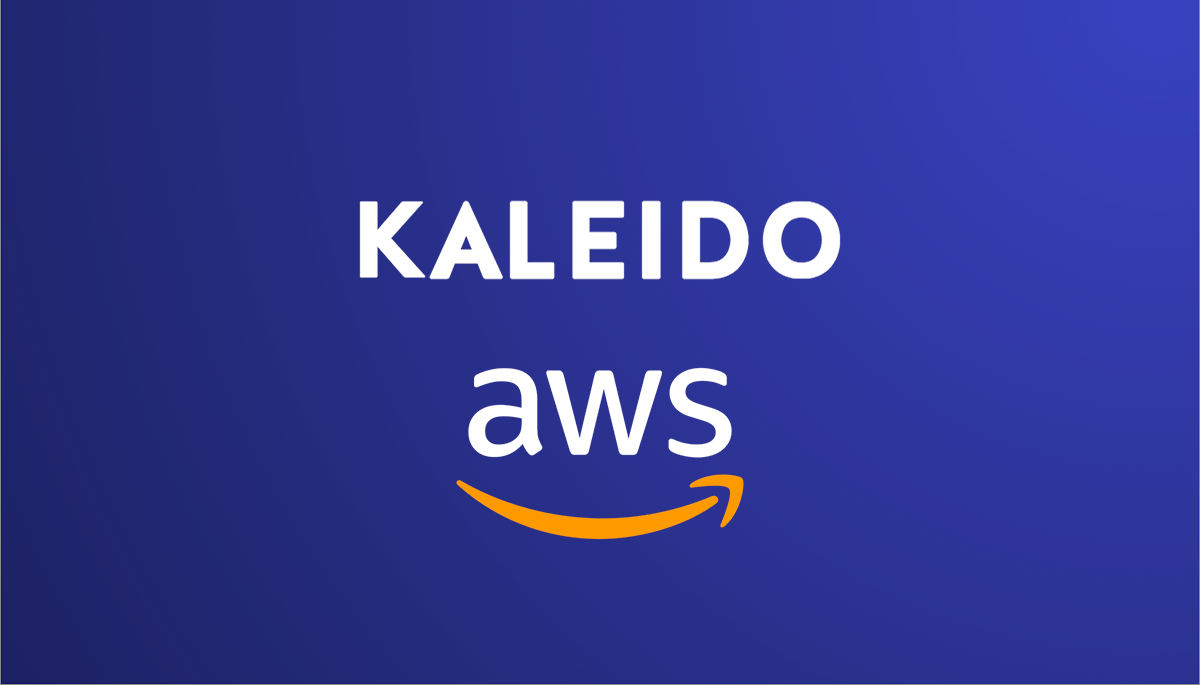 Kaleido, a subsidiary of ConsenSys, wants to help blockchain companies get off the ground faster by offering plug-and-play services like a block explorer, distributed file storage, and identity registry. Amazon Web Services has partnered with Kaleido to offer a full-stack blockchain enterprise platform on the cloud that integrates blockchain services with AWS services.
---
19. GOOGLE IS DEVELOPING A BLOCKCHAIN-AS-A-SERVICE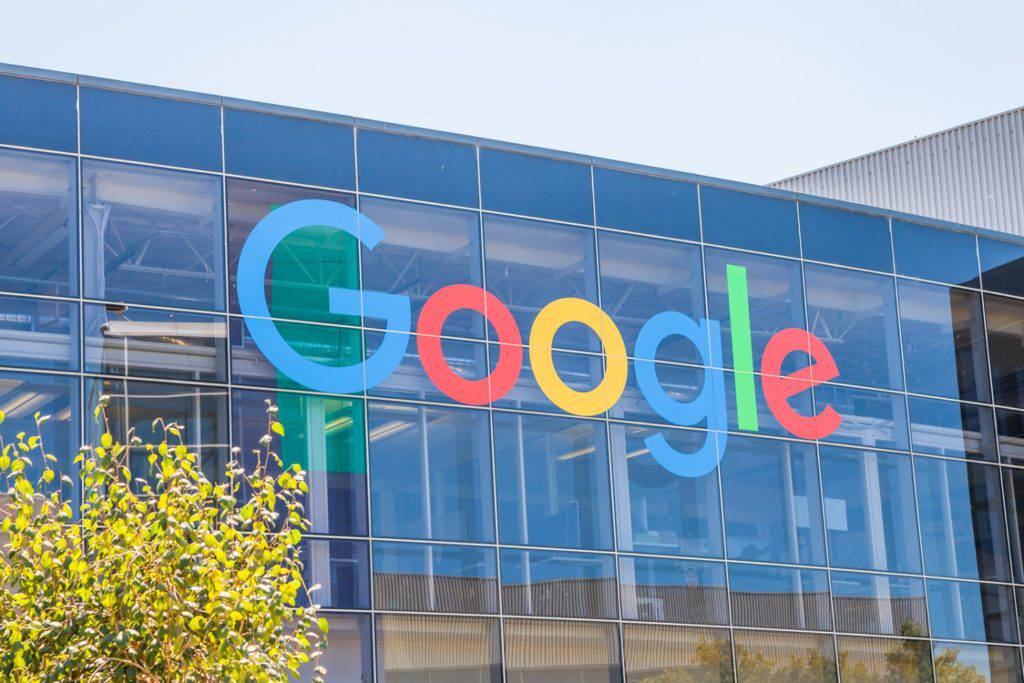 Google is developing a distributed ledger to allow third parties to send and verify transactions. It also has plans to provide a full-stack blockchain service for developers that companies can run on their own servers. In doing so, Google wants to build more market share around its cloud business, which is behind both Amazon Web Services and Microsoft Azure.
---
20. FACEBOOK LAUNCHED A NEW TEAM FOR EXPLORING BLOCKCHAINS AND DLTS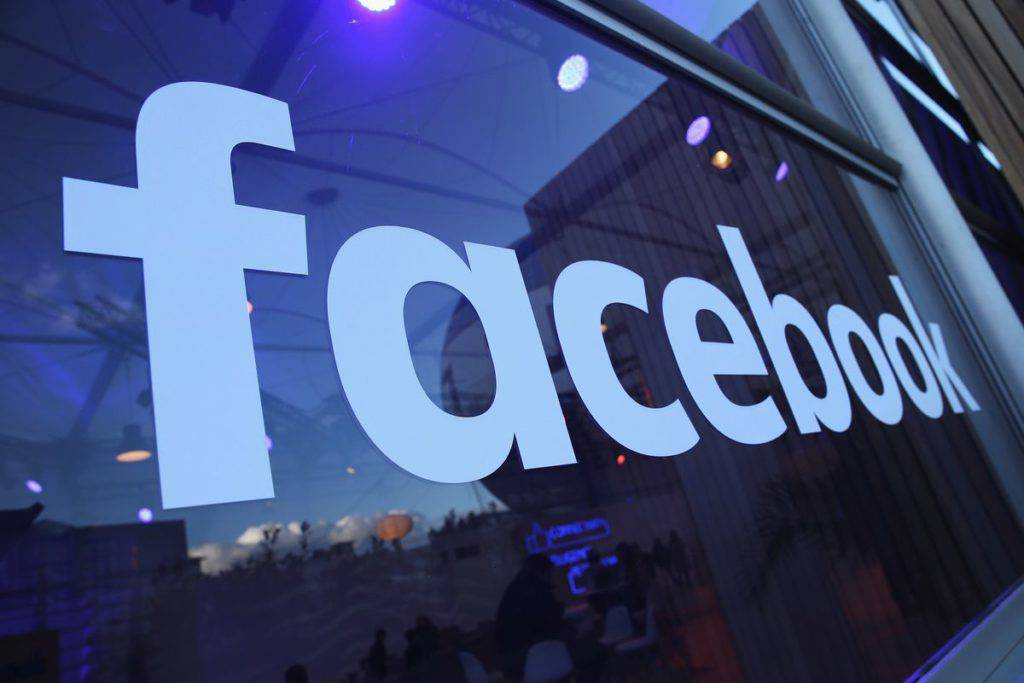 Facebook's new blockchain team is headed by David Marcus, who formerly led Facebook Messenger. He also was on the board of Coinbase, which he stepped down from to avoid a conflict of interest. While little is known about what the group is developing, the new team includes heavyweights such as Instagram's former VP of Engineering James Everingham and Instagram's former VP of Product Kevin Weil.
---
21. TENCENT AND HUAWEI LEAD CHINESE BLOCKCHAIN CONSORTIUM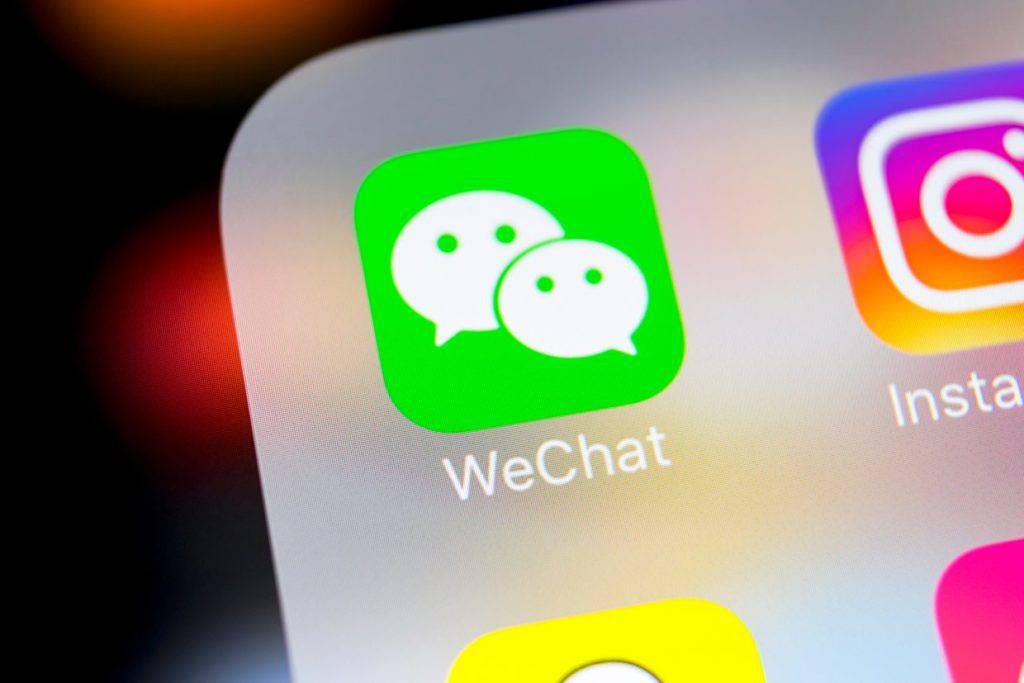 Tencent and Huawei are leading a blockchain consortium of over 100 different Chinese companies called Fisco. Fisco is launching it's own blockchain that focuses on fast transactions while providing "observatory" nodes for government regulators and auditors. Tencent previously had experimented with blockchain technology for employee expenses through its service WeChat Pay.
---
22. SPAIN'S BBVA COMPLETED THE FIRST SYNDICATED LOAN VIA BLOCKCHAIN TECHNOLOGY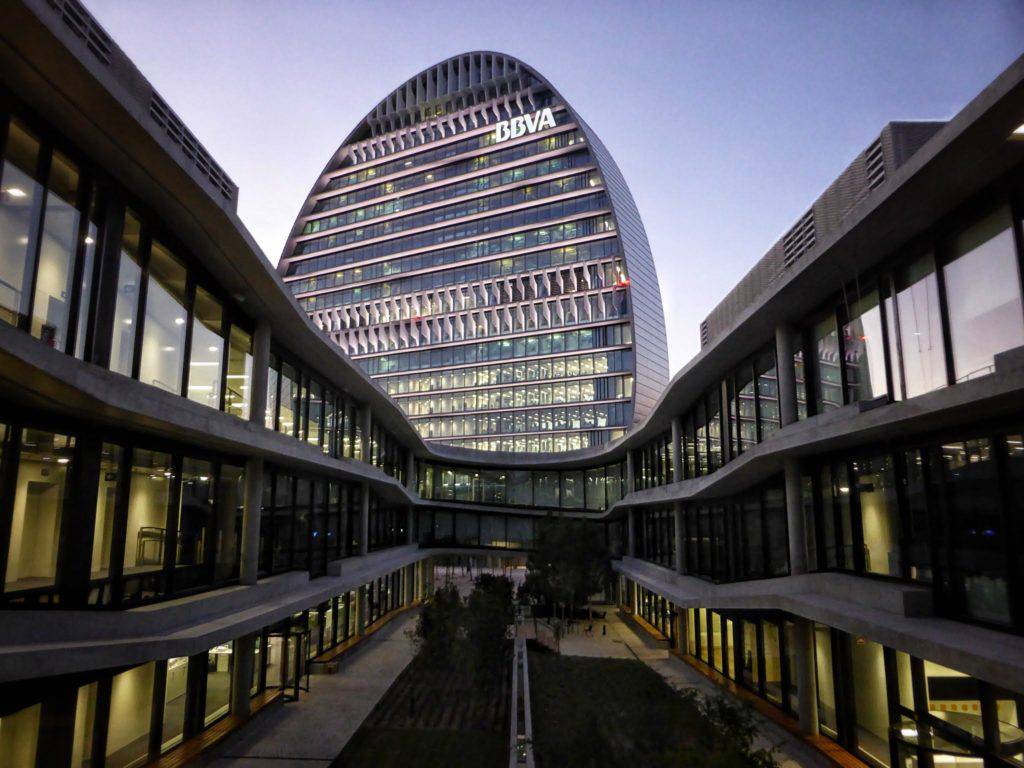 Syndicated loans are loans that are offered by a group of lenders to a single borrower, and they often rely on sending large volumes of paperwork between different companies. By using a private blockchain, BBVA was able to arrange a $150M loan for Red Electrica along with co-lenders MUFG and BNP Paribas.
---
23. ANT FINANCIAL TEAMS UP WITH STANDARD CHARTERED TO LAUNCH A BLOCKCHAIN-BASED CROSS-BORDER REMITTANCES SERVICE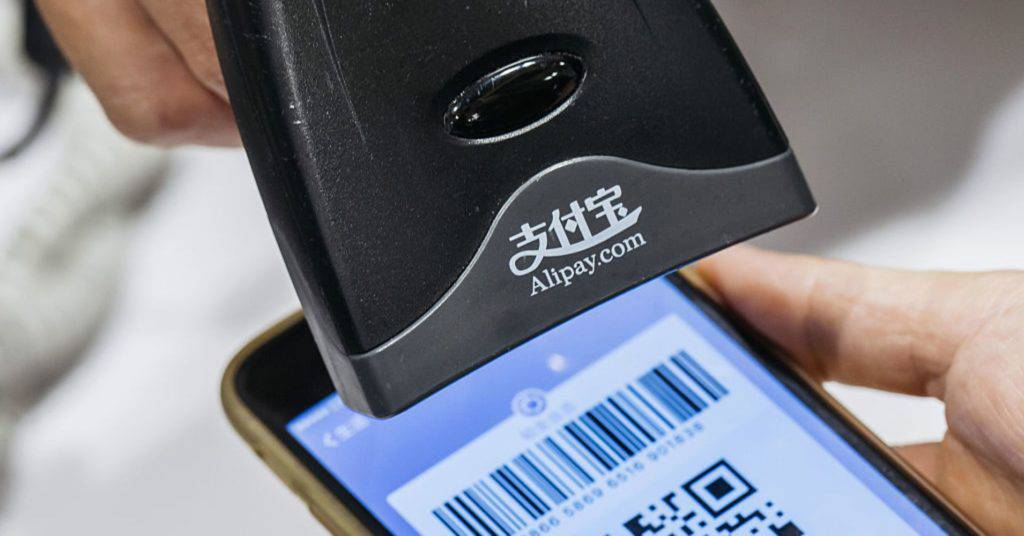 Ant Financial, the parent company of Chinese payment service Alipay, launched a blockchain-based remittance service that enables real-time money transfer between Hong Kong and the Philippines. The service offers lower transaction fees than existing services, and Alipay users in Hong Kong can access the service through the app.
---
24. UNITED HEALTHCARE, OPTUM, QUEST DIAGNOSTICS, HUMANA, AND MULTIPLAN LAUNCHED A PILOT PROVIDER DIRECTORY ON THE BLOCKCHAIN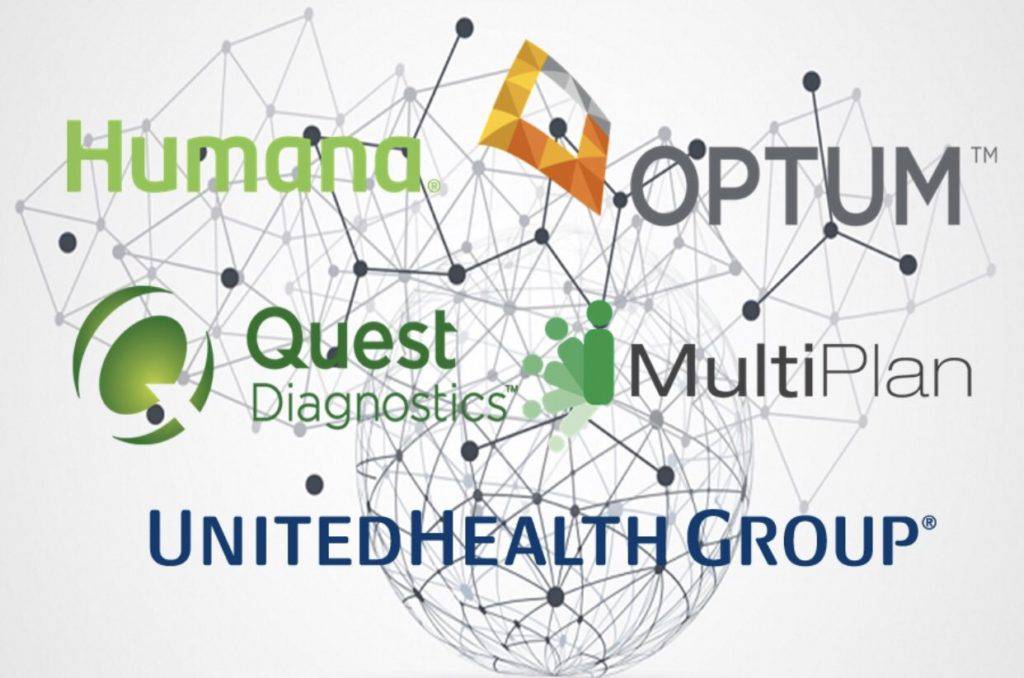 Spearheaded by United Healthcare and Optum, the alliance of healthcare organizations is creating a blockchain pilot that aims to provide up-to-date data around healthcare providers. Within the current system, healthcare organizations maintain their own sets of healthcare provider data. This data can often be out-of-date or erroneous, which leads to a lengthy reconciliation process for payouts. With a distributed ledger system, companies could store and update this data in a shared database.
---
25. DELOITTE IS PARTNERING WITH CONSENSYS AND BLOCKCYPHER TO BUILD BLOCKCHAIN PROTOTYPES FOR BANKING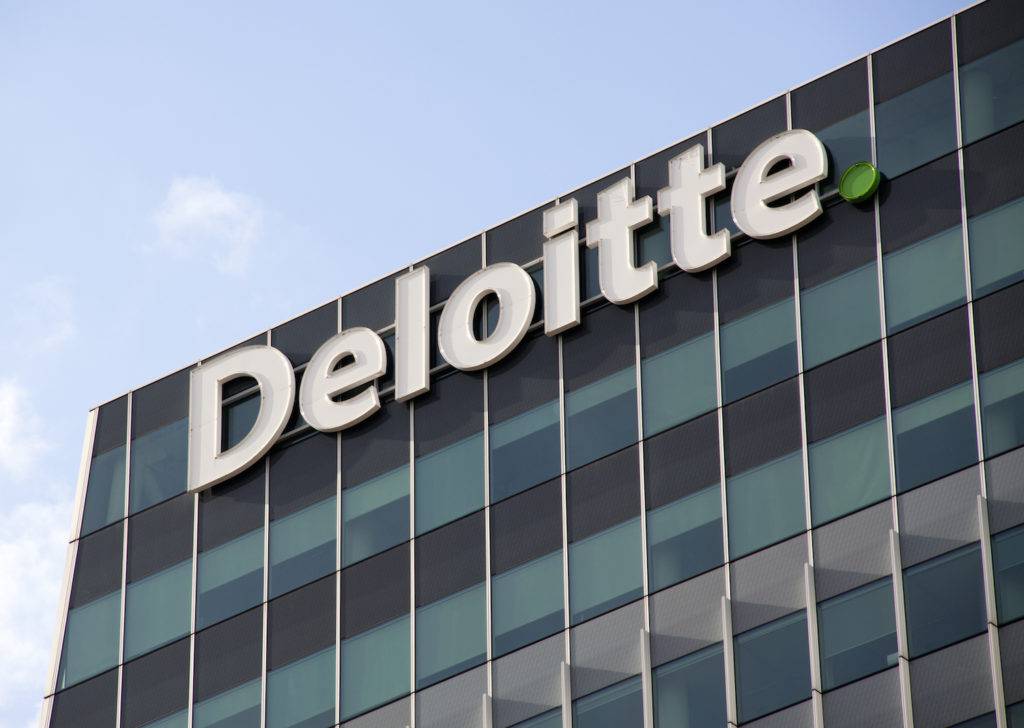 Accounting firm Deloitte has partnered with 5 blockchain companies, including ConsenSys and BlockCypher, to create financial products that it can sell to banks. One effort is called Deloitte Mercury, which uses smart contracts to secure credit and funding guarantees between financial institutions. Deloitte is also exploring use cases for blockchain technology around reinsurance, real estate, and corporate voting.
---
26. CISCO IS CREATING A BLOCKCHAIN SANDBOX FOR DEVELOPERS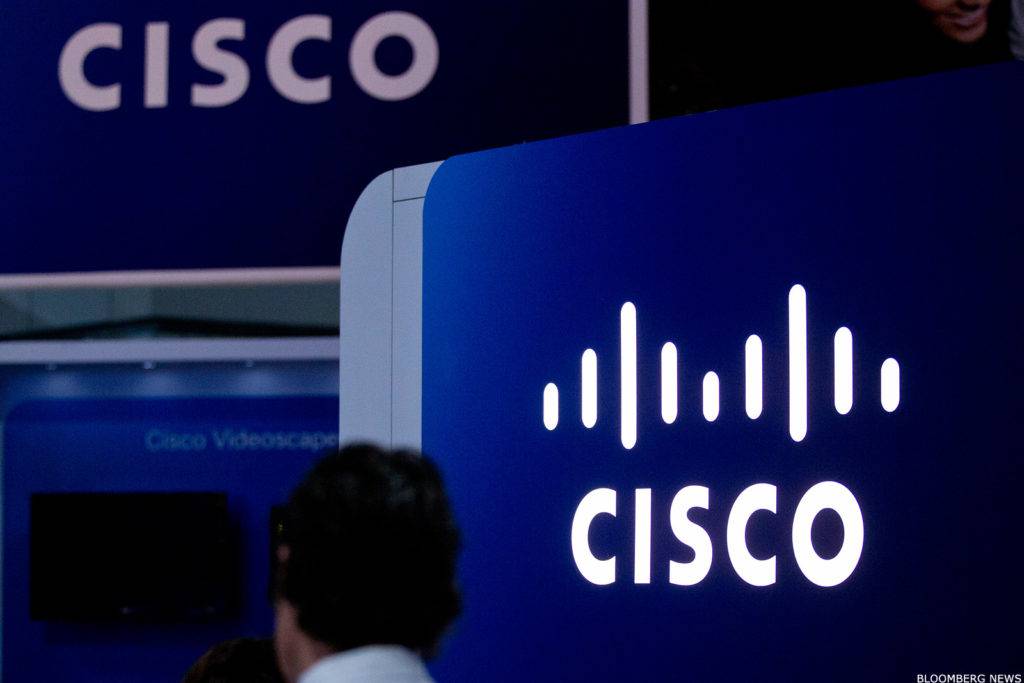 Cisco is creating its own permissioned, enterprise blockchain that allows developers to quickly deploy and provision new applications onto the chain. Developers will be able to do everything from developing smart contracts from a pre-authored library to inviting other participants onto the chain.
---
27. DOCUSIGN AND VISA CREATED A BLOCKCHAIN PROTOTYPE FOR BUYING A CAR IN MINUTES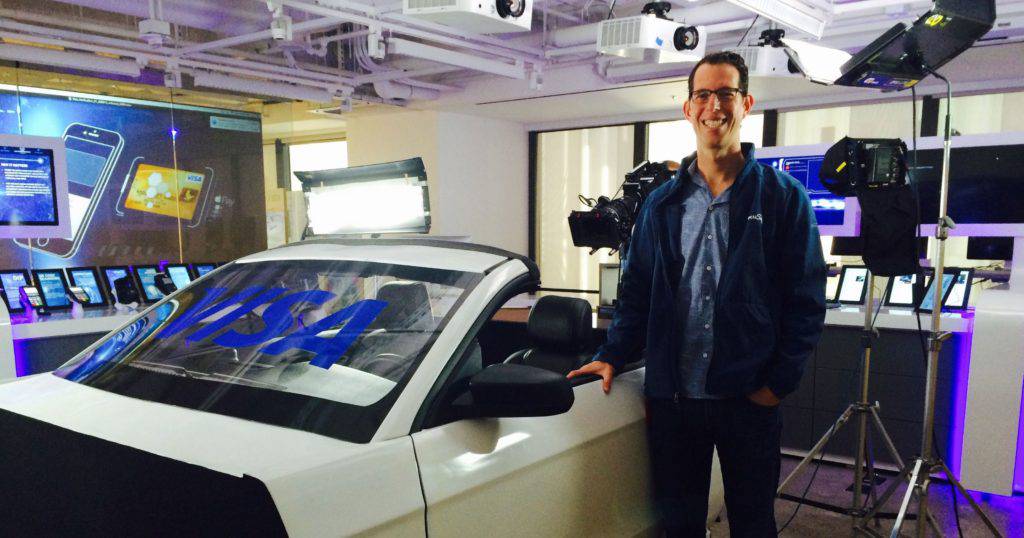 DocuSign built a proof-of-concept application that was installed in a connected car prototype created by Visa. The proof-of-concept uses smart contracts to simplify leasing or buying a car, allowing buyers to complete the transaction quickly and electronically.
---
28. OCEAN FREIGHTER APL IS CREATING A BLOCKCHAIN PLATFORM FOR BILLS OF LADING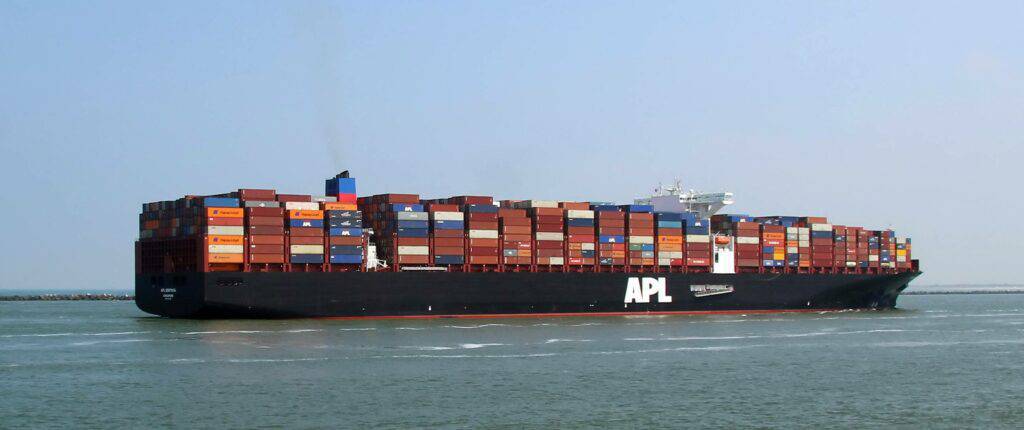 Shipping giant APL has joined the race to build an industry-wide blockchain platform.
So far, the project boasts a consortium of members including alcoholic beverage maker AB InBev, third-party logistics provider Kuehne & Nagel, Accenture, and an unnamed customs agency in Europe.
In an interview, APL's head of liner planning and strategy Cheng Sai Wing said the goal of the pilot project was to prove that the technology works, but that the scope of the project could expand: "It's not so much about public versus private as it is about the number of users. The value grows the more parties you bring on. There's still a network-based value."
---
29. ALLIANZ IS TESTING AN INTERNAL DIGITAL TOKEN

German insurance giant Allianz confirmed that it's testing a token for moving money between its global affiliates to mitigate currency conversion costs and other inefficiencies between the units.
The company's reinsurance unit sees value, and Allianz's blockchain expert Oliver Volk noted the solution would be "very helpful to get rid of FX constraints and other stuff we have to optimize, especially if you talk to certain currencies which we do not accept at our headquarters and have to be reconverted."
Allianz is also a founding member of the B3i blockchain consortium, which includes Aegon, Swiss Re, and has support from AIG and AIA.
---
30. HYUNDAI MERCHANT MARINE TESTS SHIPPING PILOT

South Korea's logistics company Hyundai Merchant Marine (HMM) held trial runs in 2017 using a blockchain system developed with Samsung SDS which utilized IoT devices for real-time monitoring. The "paperless operation" will be used for vessel arrival/departure, bills of lading, and cargo tracking.
The carrier is planning more pilots in new locations, and plans to do more studies with the technology among a blockchain consortium of Korean logistics companies, government authorities, and a state-run research center.
---
31. AXA LAUNCHES FLIGHT INSURANCE & PARTNERS WITH OTHERS ON MARINE INSURANCE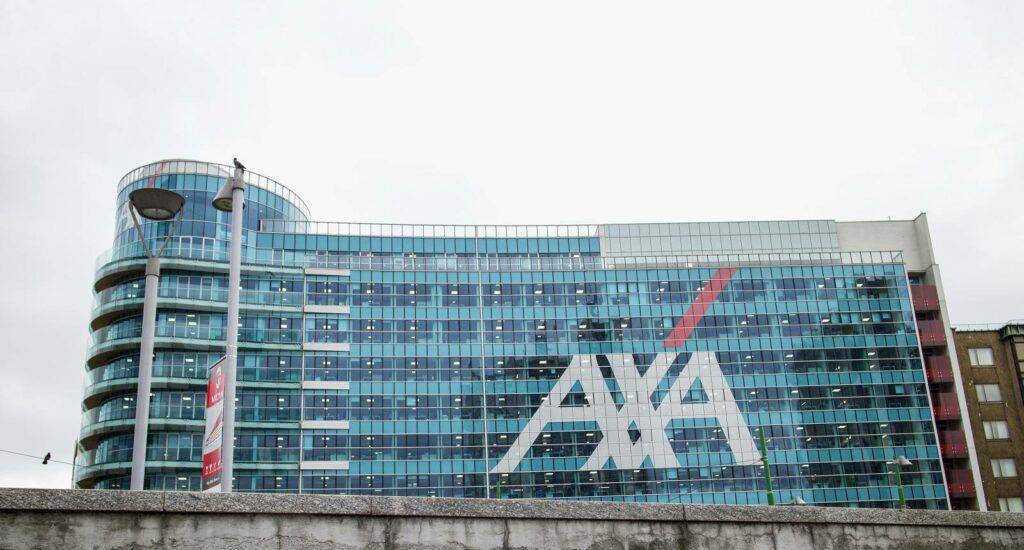 In late 2017, AXA launched a flight insurance product called Fizzy, which stores insurance terms on the Ethereum blockchain in what is known as a "smart contract."
When a user buys flight delay insurance, it is digitally recorded in the contract, which is connected to a network of global air traffic databases. If a flight is delayed for more than 2 hours, policy holders are automatically compensated.
Also in late 2017, blockchain startup GuardTime worked with Microsoft, EY, and insurance companies ACORD, Willis Towers Watson, MS Amlin, and XL Catlin (a subsidary of AXA Marine insurance) to launch a blockchain-based marine insurance platform.
The first phase of this project, a register of assets, has gone live. The second phase of the project will include smart contracts.
---
32. QUEST DIAGNOSTICS IS WORKING ON PILOT WITH MAJOR PLAYERS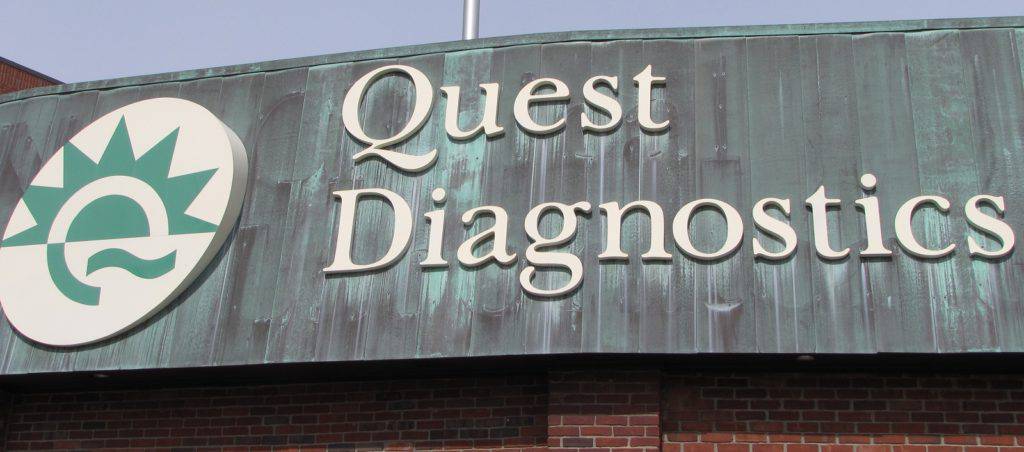 The health testing and diagnostics giant Quest Diagnostics claims to serve about half of US physicians and hospitals. In April 2018, the company announced it's working with Humana, UnitedHealth, and Multiplan on an enterprise blockchain pilot. The project is applying blockchain to improve quality around provider demographic data.
Keeping all parties' data current is inefficient, and often leads to a costly reconciliation process when differences arise. The involved healthcare giants are exploring if a shared ledger could better keep everyone updated on the status of health systems, diagnostics, and insurance.
Photo Credit: Ed Uthman, Creative Commons 2.0 License.
---
33. SWISS RE JOINS INSURERS AND REINSURERS ON BLOCKCHAIN INITIATIVE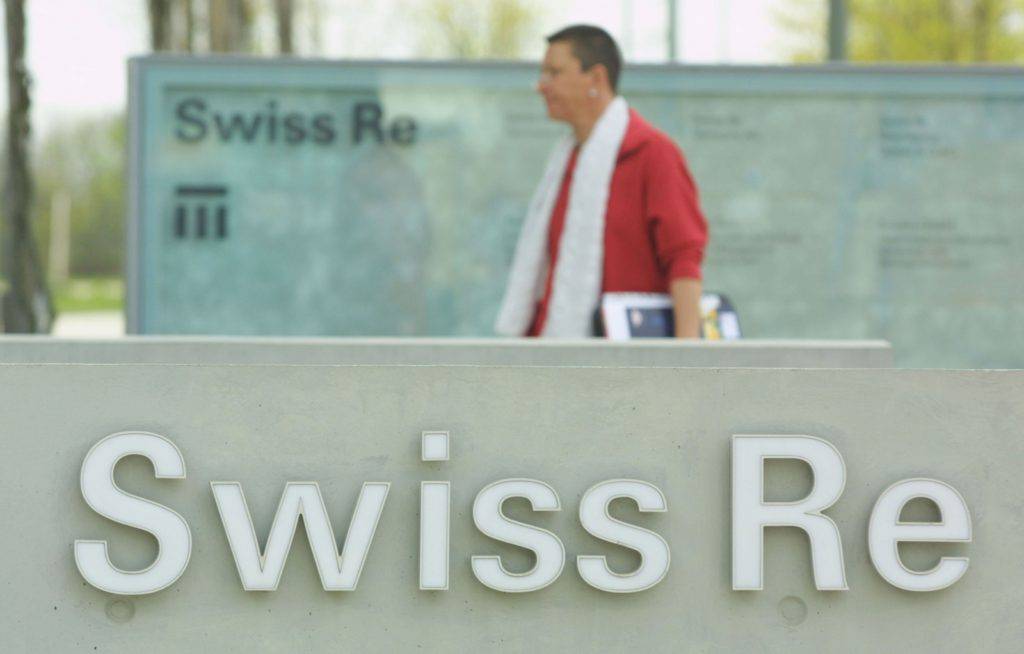 Swiss Re is a founding member of the B3i insurance blockchain consortium. The group is working on an initiative that uses anonymized data to see if blockchain technology is viable for certain practices across the insurance space.
B3i recently launched a prototype of a smart contract management system for Property Cat XOL contracts, which is a type of reinsurance for catastrophe insurance.
Each reinsurance contract on the platform is written as a smart contract with executable code on the same shared infrastructure. When an event occurs, such as a hurricane or earthquake, the smart contract evaluates data sources from the participants and automatically calculates payouts to affected parties.
---
32. PFIZER AND OTHERS JOIN MEDILEDGER CONSORTIUM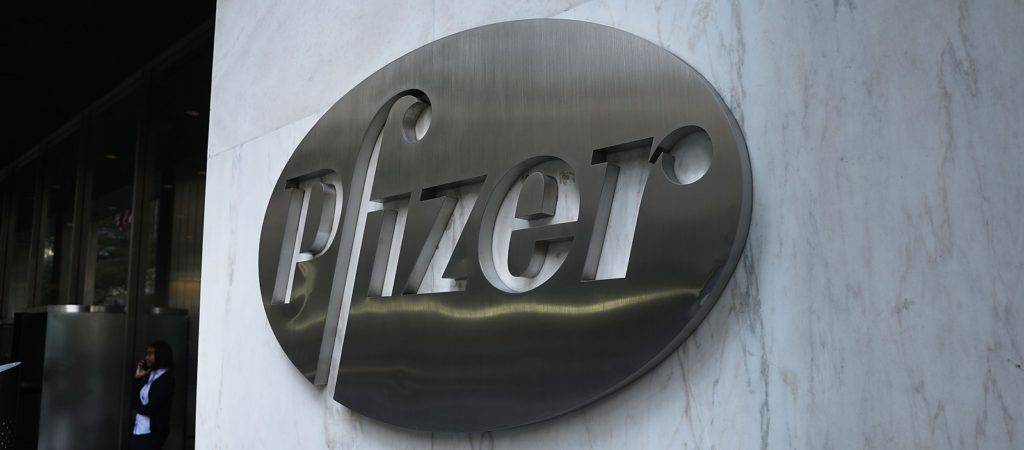 Along with other drug giants Abbvie and Genentech, Pfizer has participated in a pilot of Chronicled's MediLedger project. The project uses a closed blockchain system (open for vetted participants to join) to track who touched what drug at what time.
By ensuring that only manufacturers can commission serial numbers and attach unique identifiers to products (which are noted by the ledger) the system makes it much more difficult for a counterfeit product to enter the chain at a random point. The blockchain system uses zero-knowledge proofs to allow companies to ensure compliance without actually sharing data with each other.
---
33. BAIDU IS EXPERIMENTING WITH AN IP MANAGEMENT BLOCKCHAIN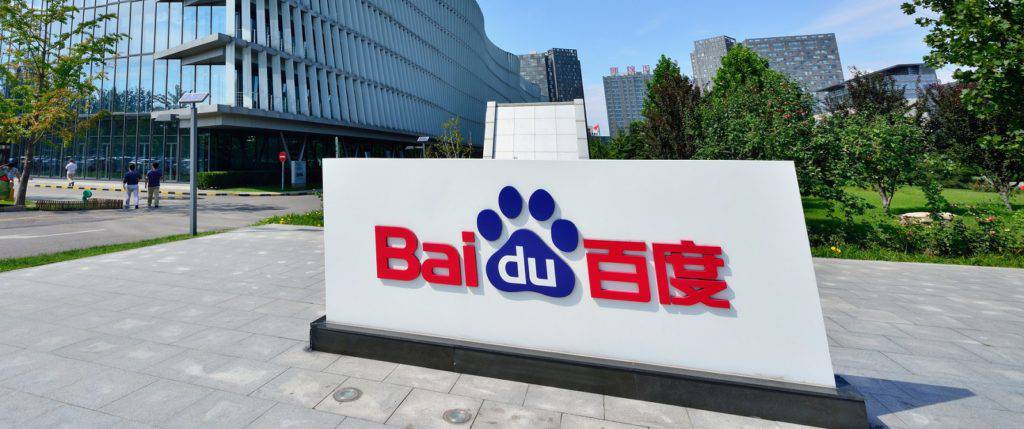 The Chinese search giant debuted its blockchain project Totem which manages intellectual property rights of images.
Baidu hopes to launch rewards to image contributors, provide more efficient image licensing, and prevent infringements.
Baidu's lab has also released a CryptoKitties-style game called Leci Gou which features puppies.
---
34. UNITED HEALTHCARE JOINS CONSORTIA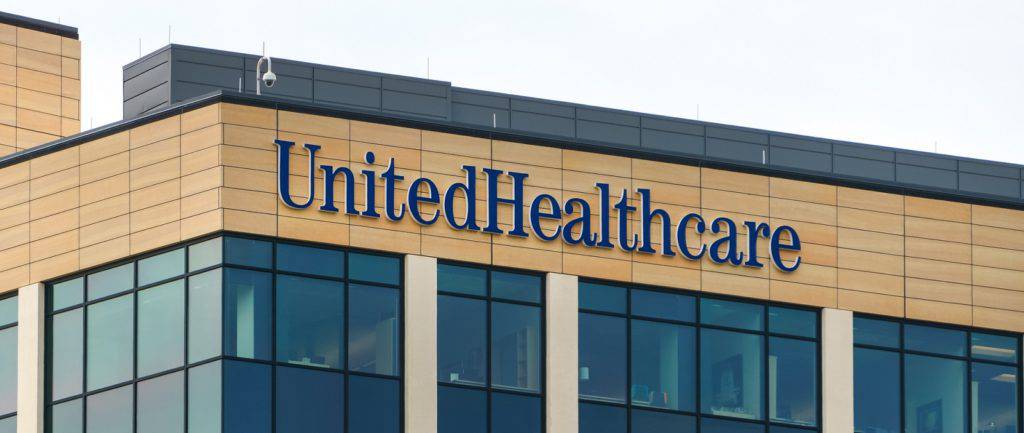 Optum and UnitedHealthcare, both under the umbrella of UnitedHealth Group, are participating in a consortium that includes Quest Diagnostics, Humana, and Multiplan. The project's goal is reduce the administrative costs and ensure their provider directories are up to date. Typically, the Centers for Medicare and Medicaid Services (CMS) fines insurers if data is not current, and today's system involves providers syncing every 90 days with calls, emails, and faxes.
---
35. ORACLE IS ADDING SUPPLY CHAIN BLOCKCHAIN SERVICES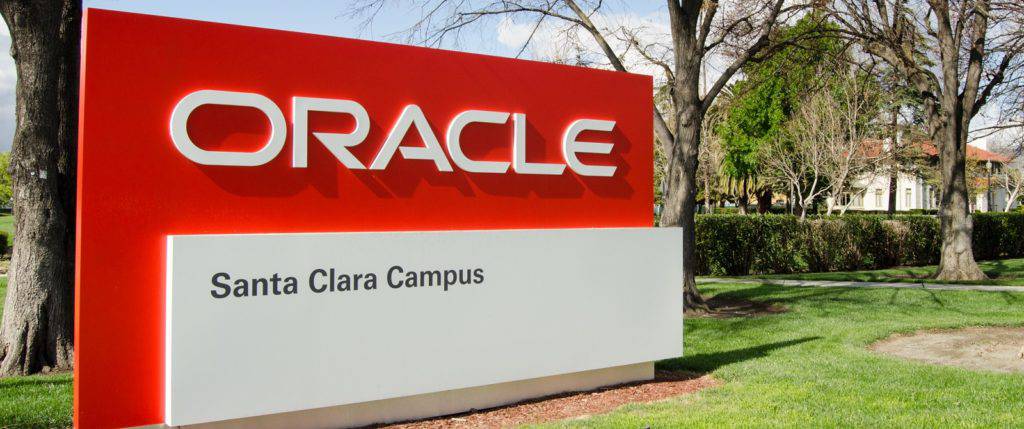 Like many other cloud players, Oracle's BaaS offerings are allowing businesses to make proof of concepts (POCs) with DLTs.
The service currently boasts clients including Arab Jordan Investment Bank, CargoSmart, Certified Origins, Intelipost, Nigeria Customs, and Solar Site Design.
One early use case was an Italy-based olive oil producer testing a blockchain to track its shipments from origin to retailer.
Oracle says the next frontier is to move into helping enterprises build smart contracts.
---
36. ALIBABA'S ZHONGAN IS USING BLOCKCHAIN IN 100+ HOSPITALS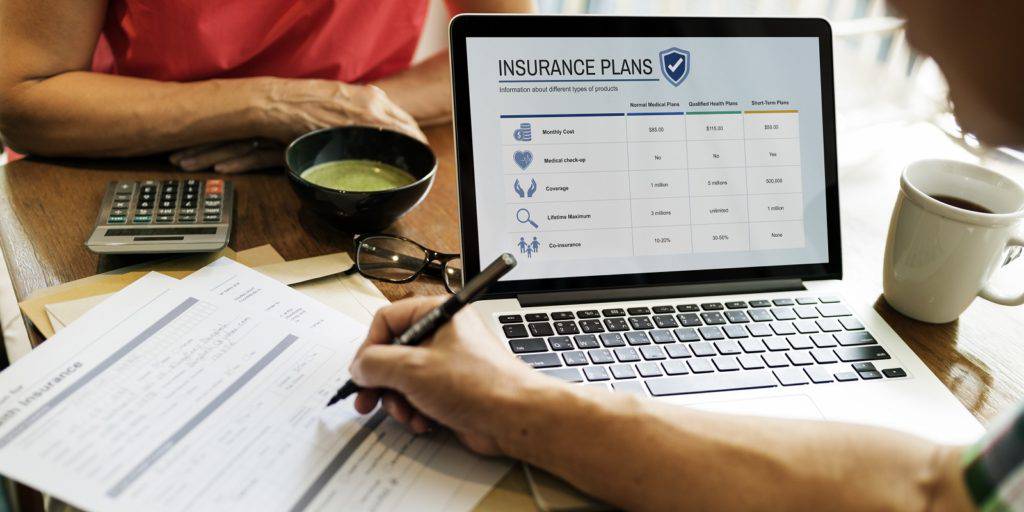 Founded by Alibaba's Chairman Jack Ma, among others, ZhongAn is leveraging blockchain technology to process and store patient data in a secure manner. In doing so, the company looks to reduce risk, offer better pricing, and maximize efficiencies throughout the process.
So far, over 100 hospitals across China have implemented this program.
Chief technology officer of ZhongAn Online Property & Casualty Insurance Chen Wei said, "Insurance sales used to rely on agents and individual sales people, however younger generations prefer making online purchases. Insurance clients no longer need to file paper documents as proof; instead they can just say when and which hospital they attended."
---
37. NMC HEALTHCARE IS WORKING WITH STARTUPS
The UAE-based private healthcare provider has been been working with blockchain startups to improve its internal systems. In January 2017, NMC announced a partnership with Du to implement electronic health records using blockchain. Estonian blockchain technology startup GuardTime will also be involved. The project was slated to launch in Q1'18, but the application has not been released yet.
---
38. AIA USES FABRIC AND RUNS BLOCKCHAIN ACCELERATOR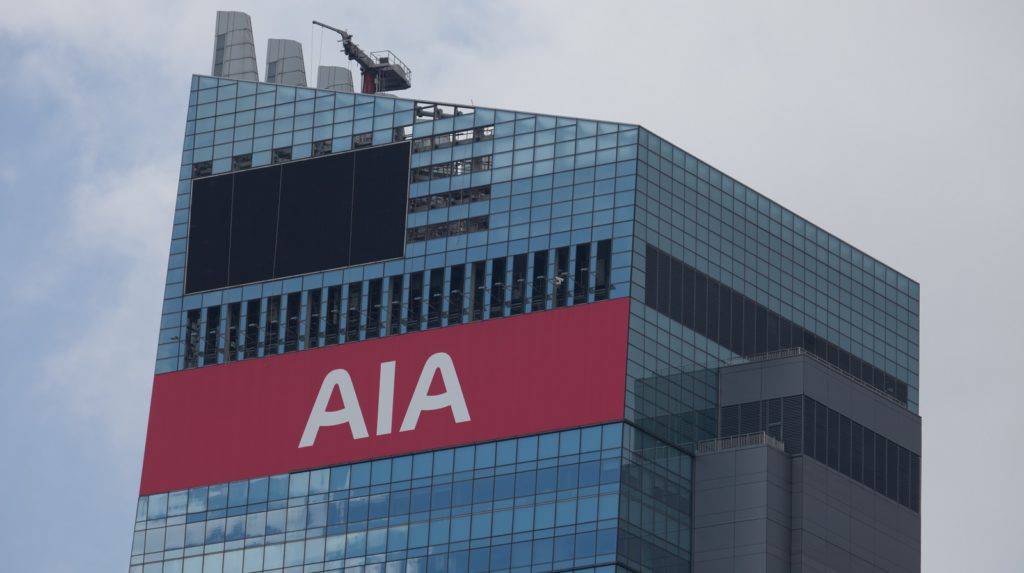 In late 2017,  the Hong Kong division of life insurance provider AIA Group announced a new blockchain platform for bancassurance operations — which involve the company's partnerships with several banks. The systems runs on Hyperledger Fabric, a blockchain framework.
The same year, AIA joined the B3i blockchain consortium, putting the company among the alliance's 35+ members.
Additionally, the insurer's accelerator arm held a challenge in 2016 inviting startups to develop blockchain solutions for insurance-related operations.
---
39. ROCHE IS EXPLORING PILOT WITH OTHER DRUG GIANTS

Pharma giant Roche is beginning to test the waters through its Genentech division, which participated in the supply chain pilot with Pfizer and Abbvie.
Roche's Diagnostics division in Asia has said it intends to collaborate on a pilot for sending heart patient blood data in real time, working with PwC Singapore and a startup called Dex. The blockchain project could potentially help clinicians have more up-to-date data, instead of measuring results weeks or months between doctor appointments.
If you aren't already a client, sign up for a free trial to learn more about our platform.