This news comes on the heels of its Series B funding round. It plans to use the funds to fuel US expansion. Here are the top-line bullets you need to know.
Ophelia, a provider of digital treatment for opioid use disorder (OUD), has raised $50M in a Series B round that drew participation from Tiger Global Management, General Catalyst, Menlo Ventures, and Refactor Capital, among others.
How's the company performing?
New York-based Ophelia connects patients struggling with opioid addiction with licensed clinicians who offer medication-assisted treatment (MAT) for OUD.
The company's clinical protocols include FDA-approved medications, video-based telehealth visits, urine drug screenings, care coordination services, and treatment for co-occurring conditions like depression and anxiety, among others.
The company has created treatment opportunities for more than 50K licensed MAT clinicians.
Since its launch, the healthcare tech player has demonstrated a 70% 6-month retention rate, a 60% 12-month retention rate, a clinician net promoter score (NPS) of 90, and a patient NPS of 91.
The company caters to 75M individuals across 27 US states via its regional insurance contracts.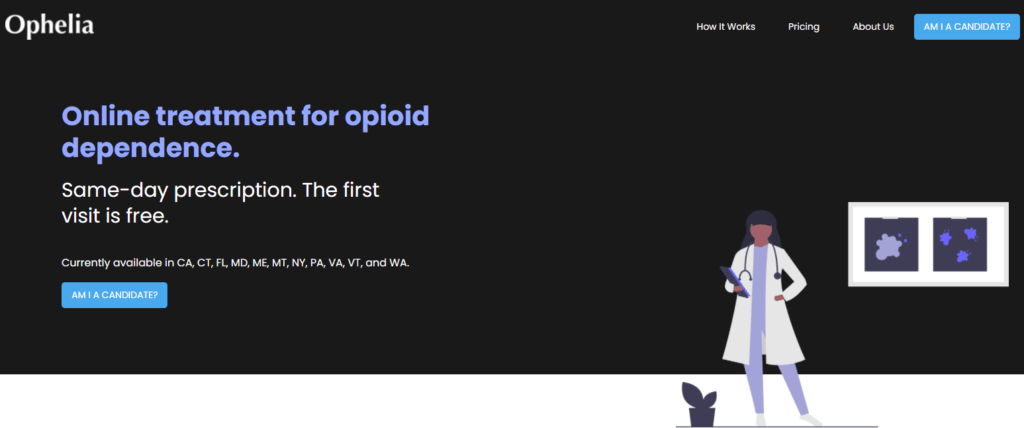 Source: Ophelia
Why does the market matter?
The global telehealth market is expected to reach a value of $636.38B by 2028, growing at a CAGR of 32.1%, according to Fortune Business Insights.
The institution of government initiatives to improve healthcare delivery has contributed to market growth.
Growth has also been fueled by the increasing demand for virtual healthcare and consultations amid the Covid-19 pandemic. Consumer adoption of telehealth in North America rose by 46% in 2020 compared to just 11% in 2019, according to McKinsey.