Also discussed are companies cutting healthcare admin costs.
Today, we're talking about the monster year open-source is having for M&A, coworking at malls, electric vehicle tires, keeping healthcare administration costs low, and more, including:
AI for enterprise is booming

Instacart's best friend has been the Amazon-Whole Foods deal

With IBM acquiring RedHat, open-source is having a huge moment

 Coworking in malls
 Startups keeping healthcare admin costs low
 Electric vehicles get a tire reboot
AI for enterprise sees deal and funding activity intensify
Last week, we took a look at AI in HR tech and its growing # of deals. Today, we take a look at our AI tracker to dig into how enterprise AI has heated up.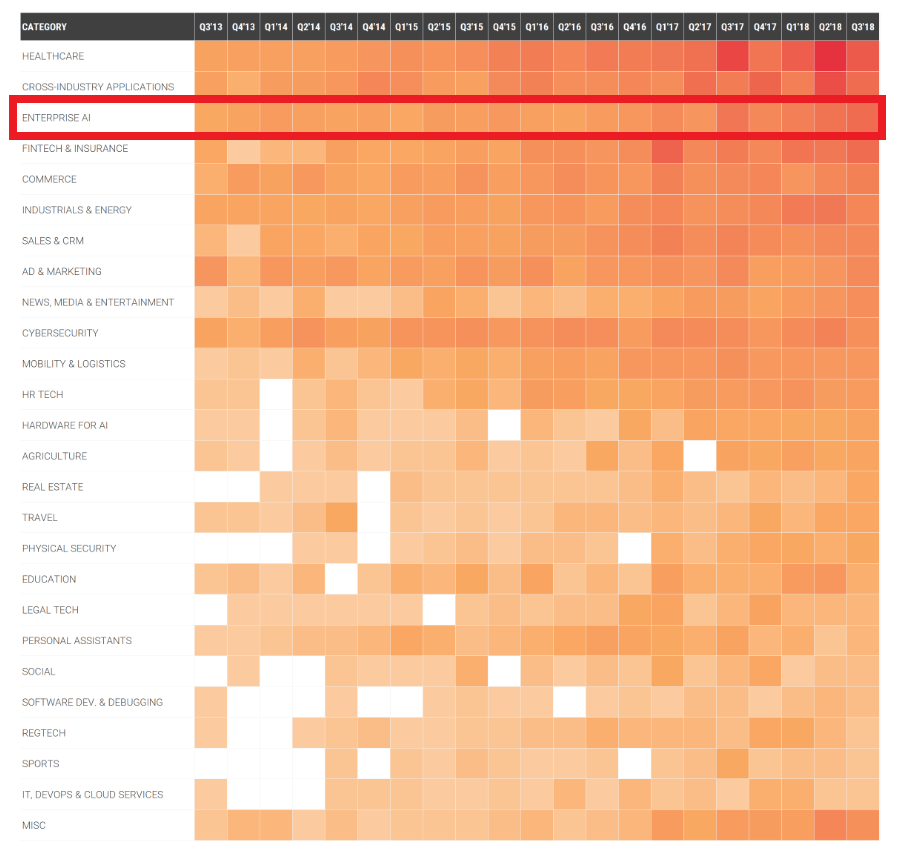 Enterprise AI includes startups offering:
machine-learning-as-a-service to process and analyze raw enterprise data

custom ML solutions for enterprises

AI-based robotic process automation (RPA)

business intel solutions like analyzing market sentiment

enterprise chatbots