In the context of the Covid-19 outbreak, online consumer engagement is crucial for retailers. We analyze 3 strategies that are critical for brands now — and could outlast social distancing.
Brand engagement has changed dramatically.
While connecting with customers online has been a priority for brands for years, it is now the only viable way to drive engagement.
ALTERNATIVE PROTEINS, FITNESS TECH, AND GAMING SURGED IN Q3'20
Consumer product startup investment activity spiked in Q3'20 as funding reached an all-time high. Download our free report now.
This trend in apparent in the sudden emergence of terms like "virtual happy hour" or "virtual connection," which have spiked in the last quarter as brands started offering online social experiences to reach consumers during social distancing.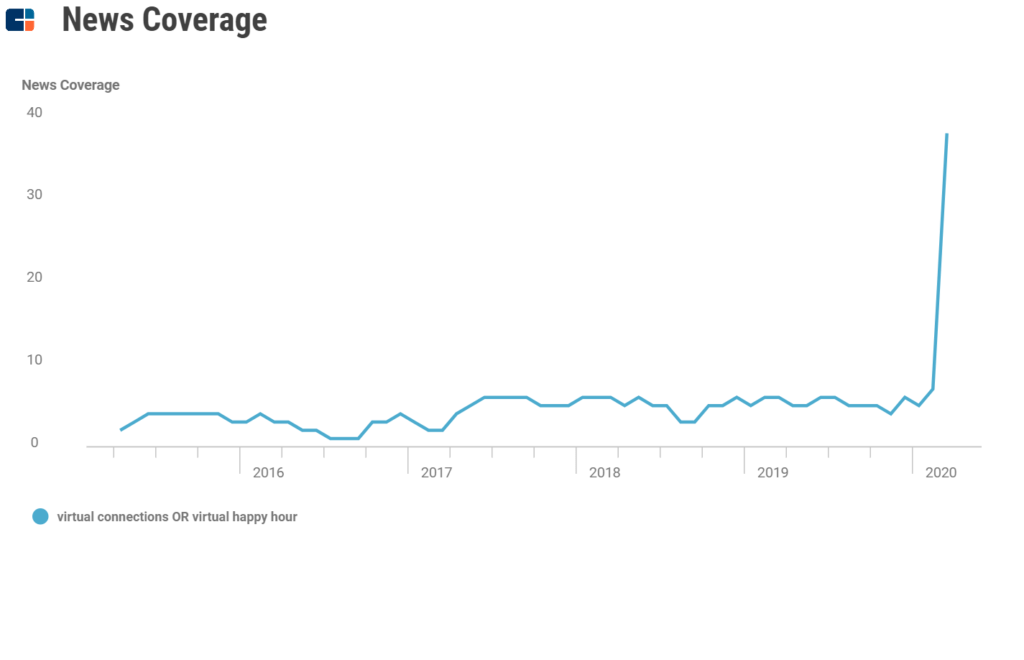 These events have included trivia happy hours livestreamed on Facebook by Busch, live at-home workout sessions by Barry's, and virtual hangouts on Zoom by Chipotle, among others.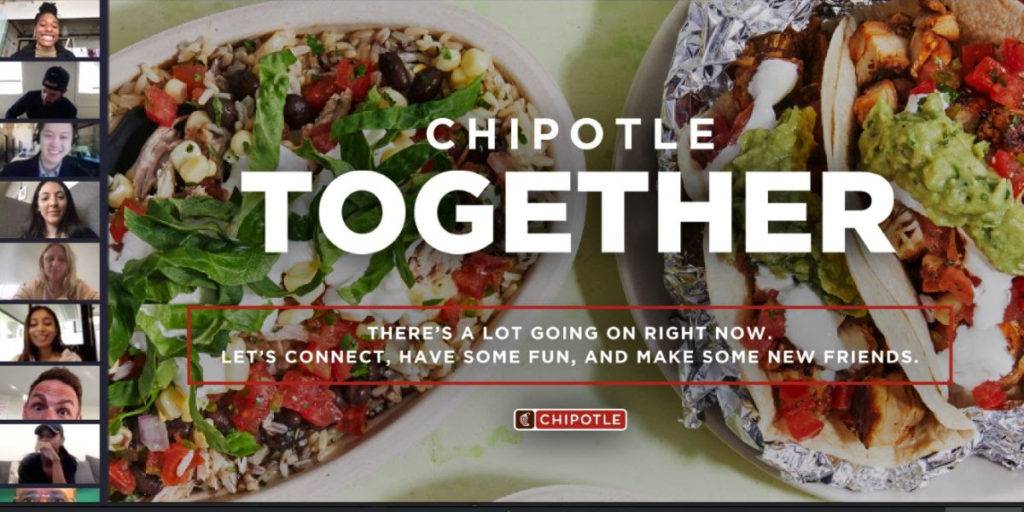 Source: Chipotle
A recent survey by Edelman found that 84% of consumers wanted brands' social channels to facilitate a sense of community and offer support to those in need during these hard times. These virtual hangouts are often the only way for brands that rely heavily on physical spaces to engage directly with customers and build brand connection.
In the coming weeks, expect brands to continue refining their digital engagement strategy and use virtual connection solutions to promote their products and services.
For example, Chipotle uses its virtual hangout sessions to build awareness about its delivery services. Louis Vuitton hosted its first livestream — which included an interview session with a guest celebrity — on Chinese social commerce platform Xiaohongshu on March 26.
What strategies will stick in the long run?
Now that virtual happy hours have become regular occurrences, there are a host of new shopping behaviors and brand experiences to consider. Brands that can provide easy and satisfying experiences may build more direct relationships with their audience and be better positioned to retain customers.
Here are 3 trends we're watching closely:
E-shopping advisors: Online messaging tools connecting human experts and shoppers looking for advice will help reduce uncertainty. This will boost online sales conversion rates for big or infrequent purchases, health-related expenses, or items that shoppers typically try on before buying. For example, London-based Hero is already helping ShopRite offer virtual dietitian consultations to its customers.
Livestream shopping sessions: Livestream commerce offers a new way for brands to engage with shoppers. Through the use of live video, consumers can interact with a host — who is often looking to showcase looks and products — in real time and shop.
Social commerce: As social media usage surges amid lockdown, social commerce capabilities are set to become an important piece of brands' e-commerce strategy. Check out 40+ social commerce startups we have identified here.
If you aren't already a client, sign up for a free trial to learn more about our platform.