Modular construction and prefabrication are allowing construction companies to achieve efficiencies across the building value chain, integrate sustainable practices, and combat urban sprawl.
Offsite construction is not a new concept — but it is one that has seen a resurgence in recent years. From Marriott opening its first modular hotel, to tech giants like Alphabet investing in modular housing, to Japanese retailer Muji launching prefab micro-homes, offsite construction methods are gaining traction. And as they realize benefits such as decreased costs, enhanced efficiency, and greater worker safety, participants across the construction value chain are increasingly pushing the space forward.
The CB Insights trends chart below illustrates that, while not new concepts, offsite construction methods like including prefabrication and modular construction have seen a peak in media attention and news mentions in the last quarter.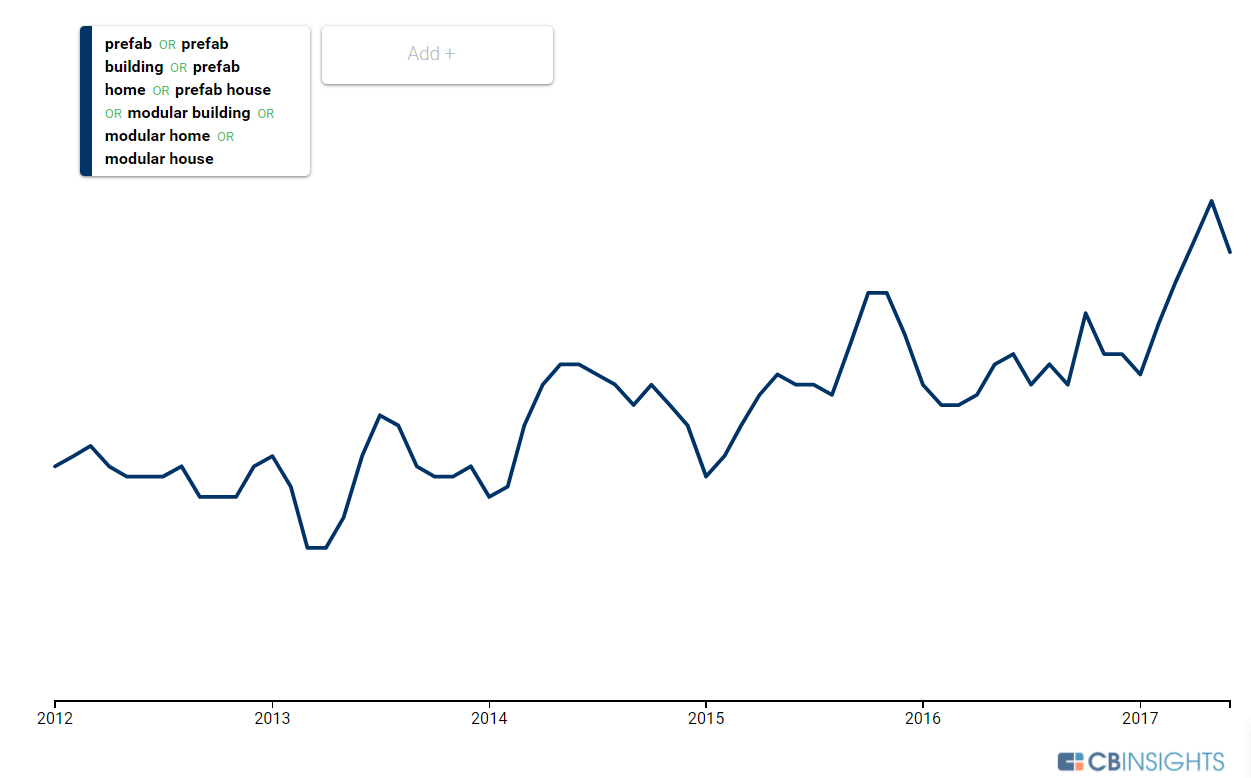 Offsite construction consists of the planning, designing, fabricating, and assembling of building components at a location other than their final installation point, or outside of the construction field. Prefabrication and modular construction both fall under the offsite construction umbrella.
Prefabrication refers to the creation of building components at a factory or manufacturing site, before they are assembled onsite.
Modular construction is a type of prefabrication where building components are constructed in box-like modules and then transported to the building site for final assembly.
Using CB Insights data, we identified some of the top startups using offsite construction, prefabrication, and modular construction to transform building processes. Of the 14 companies on our list, 4 are mid- to late-stage (Series B or later) and 10 are early-stage (seed / angel, Series A, convertible note, or unattributed funding). The companies on our list have all raised funding since Q1'15 and are all based in the US. They are listed in descending order of disclosed funding.
Track all the construction tech startups in this brief and many more on our platform
Startups working in construction tech have the potential to upend approaches to design, procurement, and operations. Look for Construction Tech Startups in the Collections tab.
Track Construction Tech Startups
Mid- to late-stage offsite construction companies to watch
1. Katerra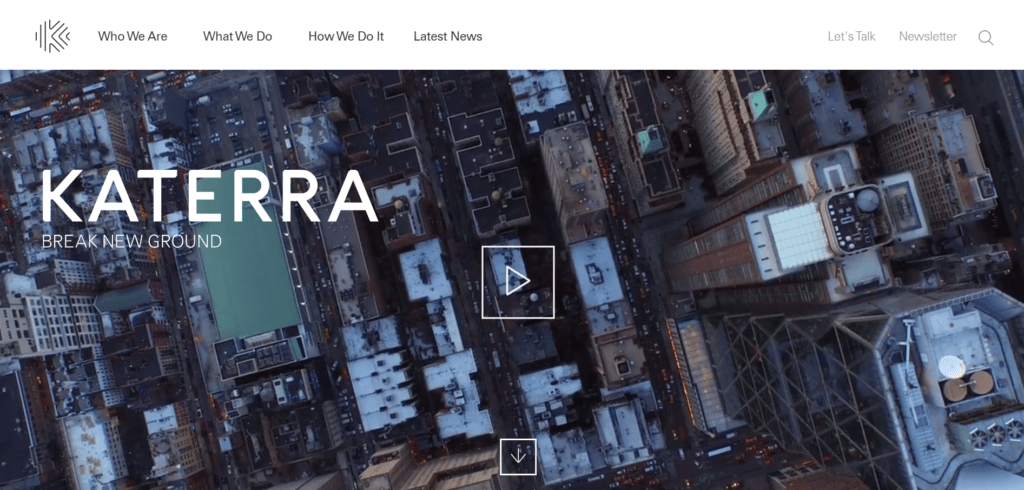 Headquarters: Menlo Park, California
Disclosed Funding: $264M
Select Investors: DFJ Growth Fund, Foxconn Technology Company, Khosla Ventures
Katerra is the construction industry's latest unicorn, and works to streamline the design-build process by leveraging building information modeling (BIM) software and modular construction. Katerra is involved throughout the entire building process, from concept design to the finished product, which allows the company to eliminate costs across the entire construction value chain. Instead of offering predetermined building models, the company has a standard kit of building parts that clients can choose from.
2. Blu Homes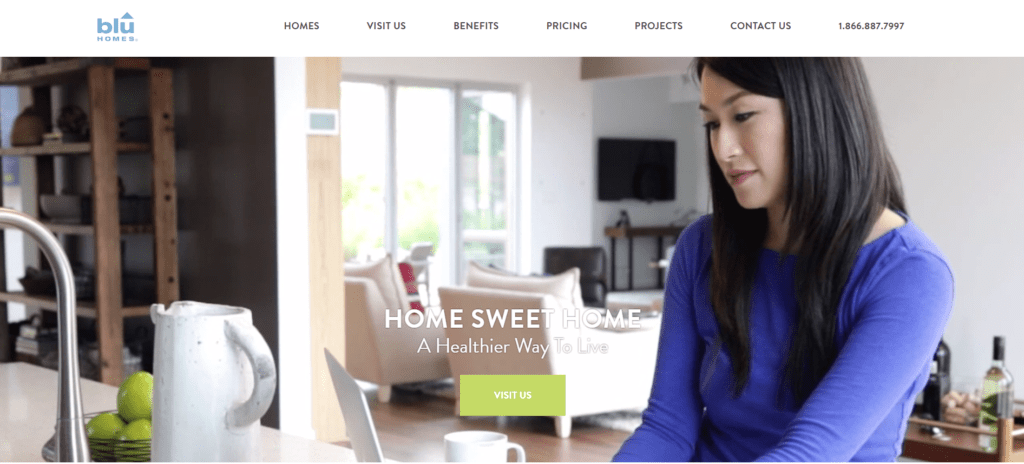 Headquarters: Petaluma, California
Disclosed Funding: $180M
Select Investors: Brightpath Capital Partners, Skagen Group, Vision Ridge Partners
Blu Homes, which provides luxury dwellings in the Bay Area, has been in the green building industry since 2008. Despite being a prefab home provider, the company prioritizes customization and offers a variety of home styles, layouts, and finishes. According to the Home Energy Rating System, the company's homes tend to be 40% more energy efficient than the standard new home, with features such as advanced thermal insulation and eco-friendly water fixtures.
3. project frog

Headquarters: San Francisco, California
Disclosed Funding: $92M
Select Investors: Claremont Creek Ventures, RockPort Capital, General Electric
Project Frog was founded in 2006 with an initial focus on the educational market, in response to the rise of portable buildings in California's K-12 education system. Project Frog produces prefabricated building components with configurable kits of building parts designed for 2-dimensional, flat-packed shipping. The company recently announced plans to grow their portfolio across new sectors such as retail and healthcare.
4. prescient co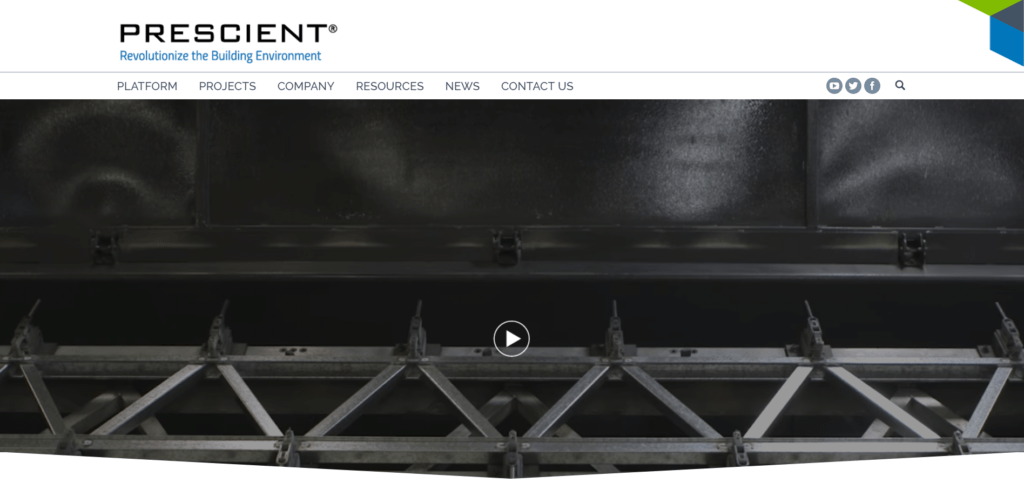 Headquarters: Arvada, Colorado
Disclosed Funding: $45M
Select Investors: Kanusul Investments
Launched in 2012, Prescient Co leverages a BIM design platform to create modular structural systems for multi-unit buildings. The company uses precision manufacturing technology, including robotics and laser cutting systems, to deliver their buildings. Prescient recently raised a $40M Series D round in Q2'17.
Early-stage offsite construction companies to watch
1. fullstack modular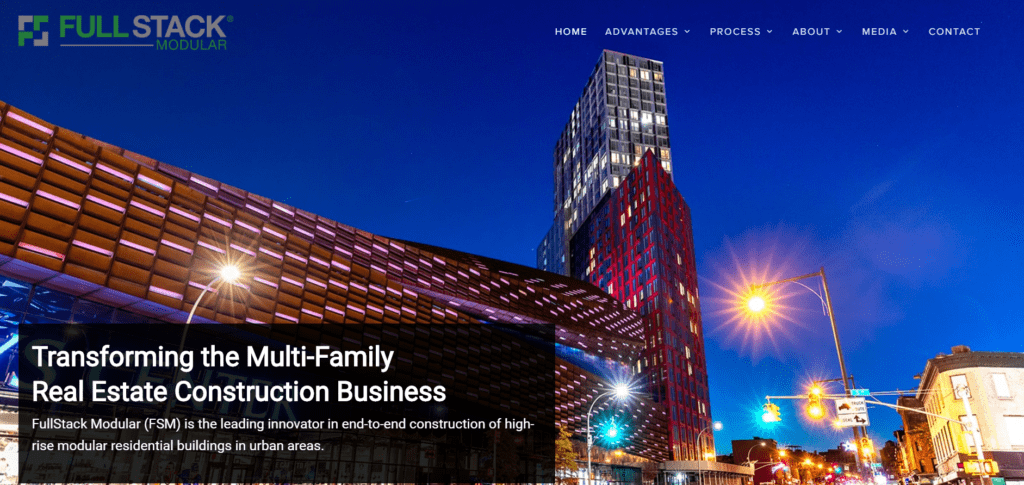 Headquarters: Brooklyn, New York
Disclosed Funding: $6M
Select Investors: McCourt Global, Daniel Levene, Jonathan Grunzweig
FullStack Modular is a design-build contractor providing modular residential buildings in densely populated urban areas, with a focus on multi-family rentals, student housing, and hotels. FullStack formed in 2016 after purchasing Forest City's modular business unit assets. The company's latest funding was a $6M Series A round in Q2'17.
2. EMAGISPACE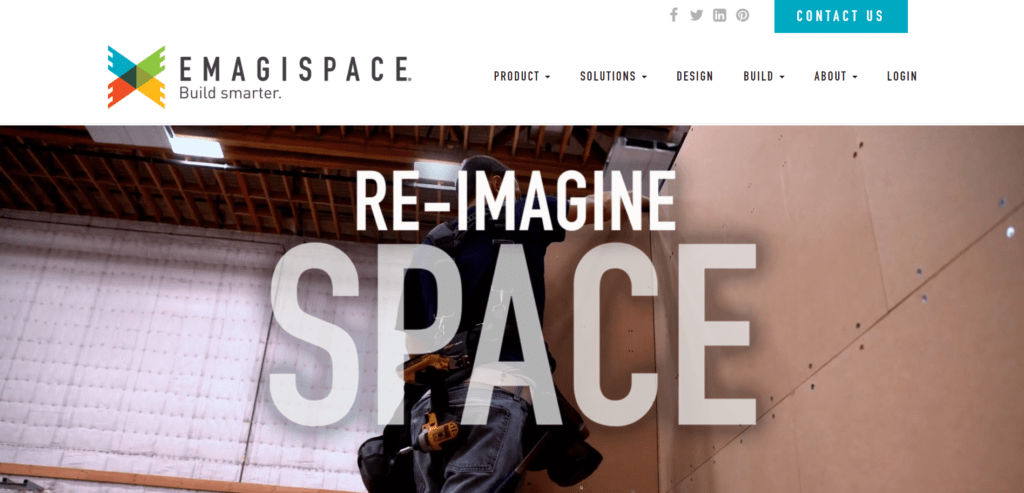 Headquarters: Los Angeles, California
Disclosed Funding: $4.2M
Select Investors: Alpha Edison, Circle Ventures, 54 Madison
Emagispace is a modular construction company initially founded to address the difficulty of of building and transporting film sets. The company produces patented blocks of fiberboard panels made of recycled newspaper, wood chips, and sawdust. At $15.50 per square foot, the blocks are sustainable, reusable, and recyclable, and serve as temporary walls. They have a variety of applications, from film sets to commercial retail to shelter for disaster relief.
3. plant prefab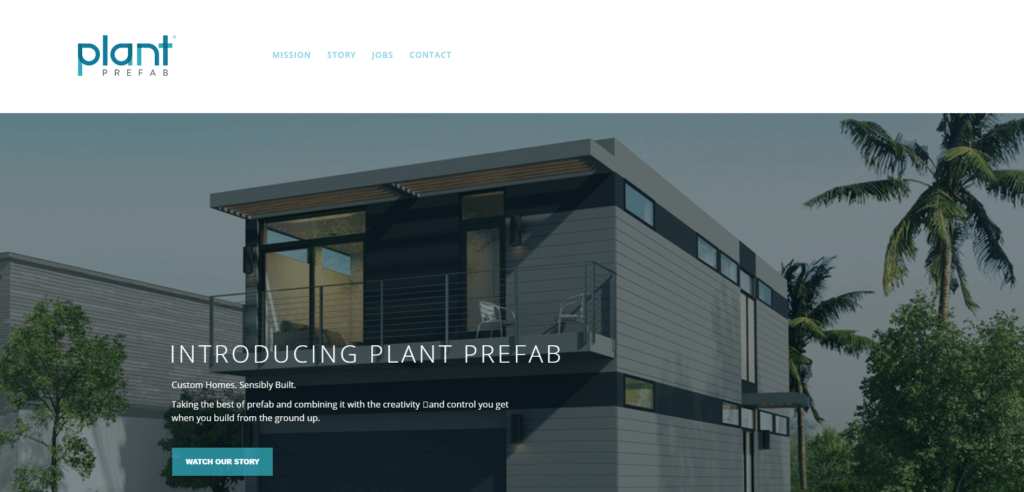 Headquarters: Rialto, California
Disclosed Funding: $3.4M
Select Investors: Obvious Ventures
Plant Prefab, a spin-off of Khosla Ventures-backed design and development company Living Homes, aims to address the challenges of urban home construction via prefabrication. The company provides single and multi-family homes in California's "urban infill" market. Like other offsite construction and prefab companies, Plant Prefab is prioritizing customization and sustainability in their design-build process.
4. cover technologies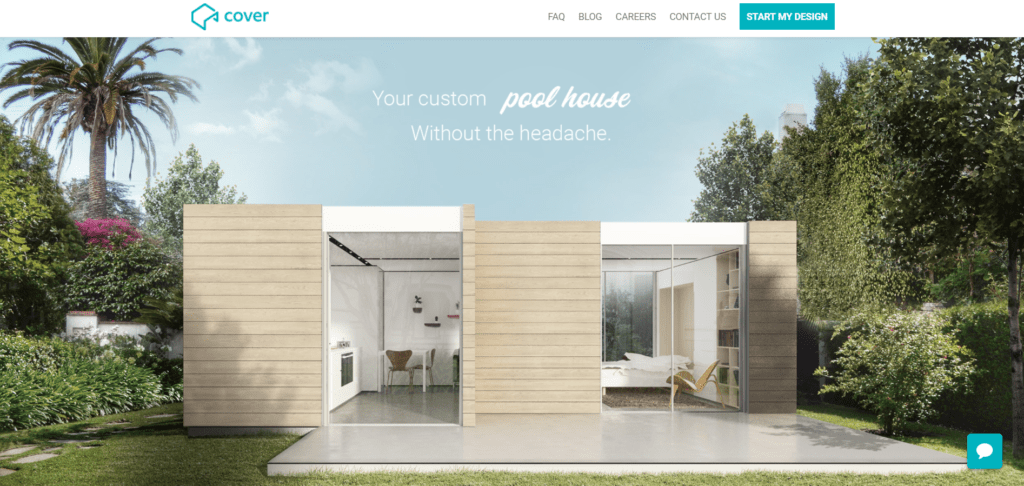 Headquarters: Gardena, California
Disclosed Funding: $1.6M
Select Investors: General Catalyst, Hyperspeed Ventures, Khosla Ventures
Unlike many of the other companies on our list, Cover Technologies identifies itself as a tech company instead of a prefab provider, as the company leverages algorithms to cut down the time of the prefab design process. Cover sends clients a survey of 50 to 100 questions to understand customer lifestyle and structural needs. These parameters are then fed into Cover's algorithms, which produce hundreds of designs that fulfill the requirements. The company primarily focuses on accessory dwelling units, or secondary structures on properties with existing single-family units (e.g., guesthouses, offices, etc.).
5. blokable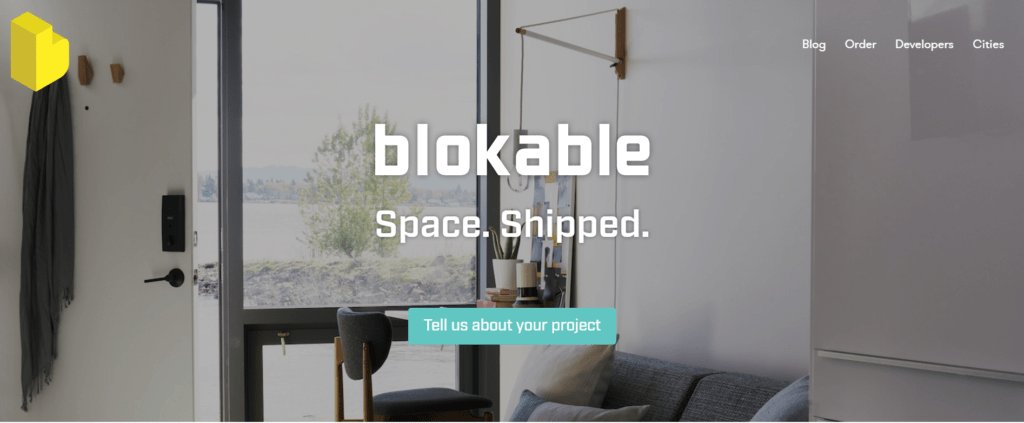 Headquarters: Bellevue, Washington
Disclosed Funding: $1.4M
Select Investors: N/A
Seattle-based Blokable aims to eliminate inefficiencies in custom-build architecture and construction. The company's modular units, dubbed "bloks", are the foundation for all of Blokable's buildings, from apartment buildings to single-family homes to accessory dwelling units. Bloks come equipped with a smart home technology suite and integrate with Slack to allow for communications between property managers and residents.
6. manufacton

Headquarters: Acton, Massachusetts
Disclosed Funding: $1.2M
Select Investors: Brick & Mortar Ventures
ManufactOn  provides production and supply chain solutions to help prefab home builders manage the end-to-end prefabrication process, from materials purchase to final installation. The company partners with Autodesk's design and construction management platform to allow subcontractors to track which building components have been produced and where they are located.
7. kasita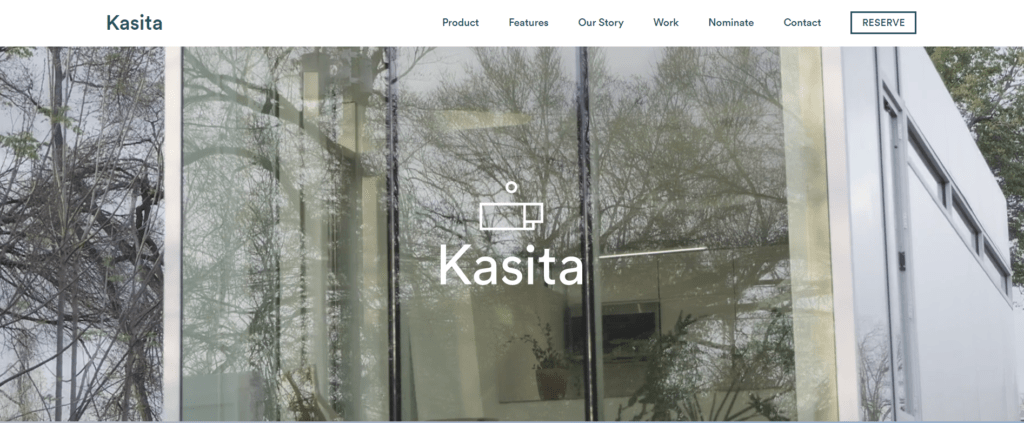 Headquarters: Austin, Texas
Disclosed Funding: $810K
Select Investors: N/A
Austin-based Kasita provides stackable, minimalist prefab homes. Kasita homes can be assembled offsite and shipped in only a couple of weeks, and offer various smart home integrations. The company is targeting mobile millennials who seek small, affordable housing options. The idea behind these units is that they can be transported, thus eliminating the need to find new housing upon moving to a new city. Their first units are available for pre-order in December 2017 for a $1,000 fee and a $139,000 unit.
8. rematerials

Headquarters: El Segundo, California
Disclosed Funding: $390K
Select Investors: N/A
Originally created to address sub par roofing quality in the developing world, ReMaterials has developed a new material called ModRoof, an eco-friendly roofing option made from recycled agricultural and packaging waste. ModRoof is specifically targeting slums and villages in the developing world. This modular roofing system allows for easy shipment, installation, and replacement of roof panels.
9. module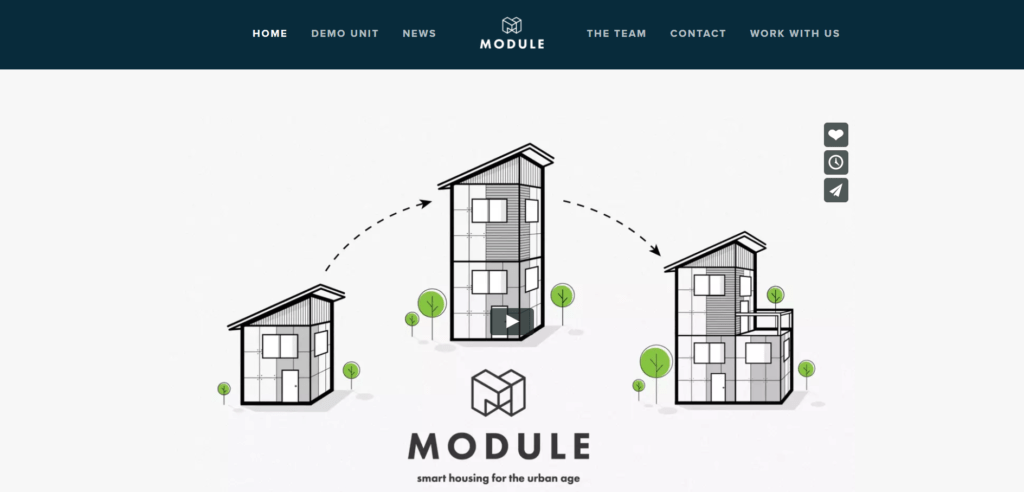 Headquarters: Pittsburgh, Pennsylvania
Disclosed Funding: $120K
Select Investors: Techstars
Module's "incremental housing" model provides homes that can change alongside with their owners' needs. Clients can buy a starter unit and add prefabricated additions as their income grows or spacial needs evolve over time. Module's adaptable housing aims to lower the barrier of entry for home ownership for working-class and lower-income families. Module recently received a seed round from Techstars in Q3'17.
10. acre designs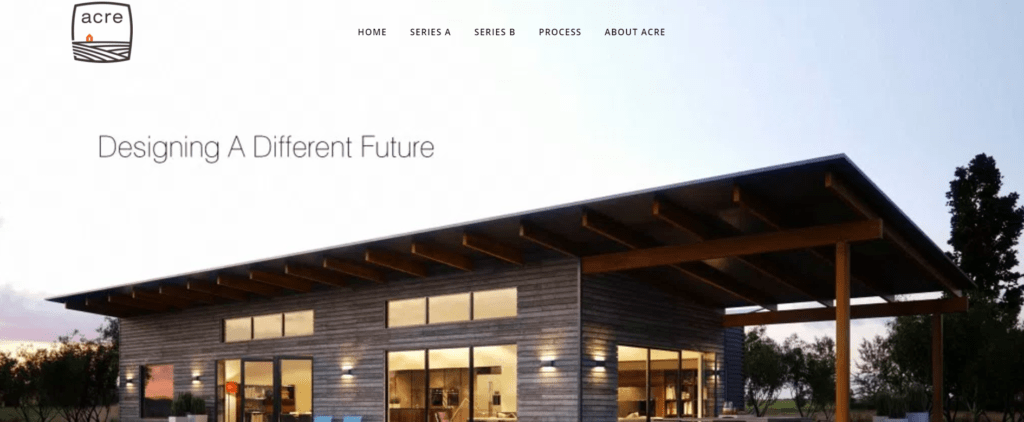 Headquarters: Palo Alto, California
Disclosed Funding: $120K
Select Investors: Y Combinator
Acre Designs provides "zero-energy" prefab homes (e.g. highly energy efficient homes with low net energy consumption). Acre assembles building components offsite and packages everything from windows to smart home technology into a single shipping container. After they handle the compilation of components and shipping, Acre partners closely with local contractors who assemble the homes onsite. The company is essentially an ecommerce platform for buyers to purchase Acre homes online. Currently, Acre is targeting higher-end home-buyers, though it has indicated plans to provide more affordable housing options to a wider market in the future.
If you aren't already a client, sign up for a free trial to learn more about our platform.