Market Map
From wind measurement and forecasting to turbine connectivity, these companies are developing technology to reduce operating and maintenance costs for offshore wind energy.
With the global push for sustainability, utilities firms are looking for more efficient and reliable sources of renewable energy.
Offshore wind energy — energy generated by wind on the high seas rather than on land — has emerged as a promising alternative to traditional onshore wind farming.
Offshore winds are more abundant and stronger than those on land, yielding larger increases in energy production. They also tend to be steadier, making them a more reliable source. As a result, chatter about offshore wind has picked up notably on corporate earnings calls in recent quarters.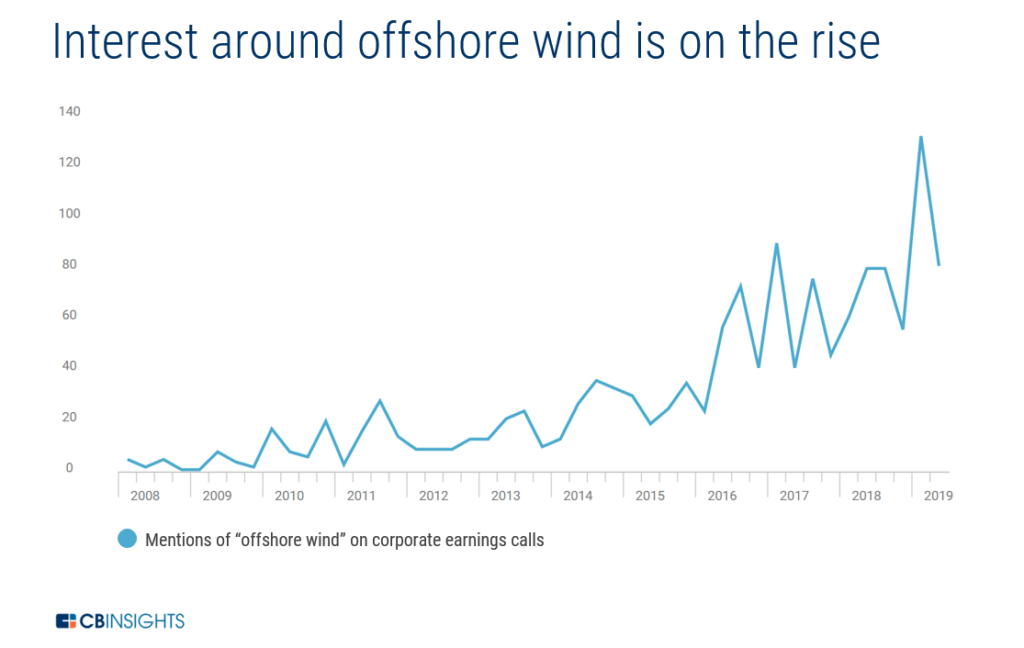 However, offshore wind also comes with challenges. Building secure, capable wind turbines in deep ocean waters is expensive and laborious. The turbines are also vulnerable to strong winds, storms, and large waves, all of which can cause substantial damage. Because they're based in remote locations out at sea, the turbines are also more difficult to access, making them more costly to maintain.
In response, a number of startups have emerged with solutions to help developers reduce operating and maintenance costs and improve the performance of their offshore wind farms.
Using CB Insights' data, we identified 30+ startups developing technology to inspect, monitor, and optimize performance for offshore wind projects.