The company was previously valued at $2.3B in July 2021. Here are the top-line bullets you need to know.
Odoo, an open-source enterprise resource planning (ERP) and customer relationship management (CRM) software for SMBs, saw its valuation rise to $3.4B following a share sale among its investors. Summit Partners fully bought out early investors Sofinnova Partners and XAnge to attain a 25% stake in the company.
HOW'S THE COMPANY PERFORMING?
Belgium-backed Odoo offers open-source software to address operations across a variety of business areas, including accounting, project management, and marketing.
The company has more than 7M users, including Trident, PCI, and Hyundai.
It has over 1.7K employees at present.
Odoo expects a $312M turnover this year.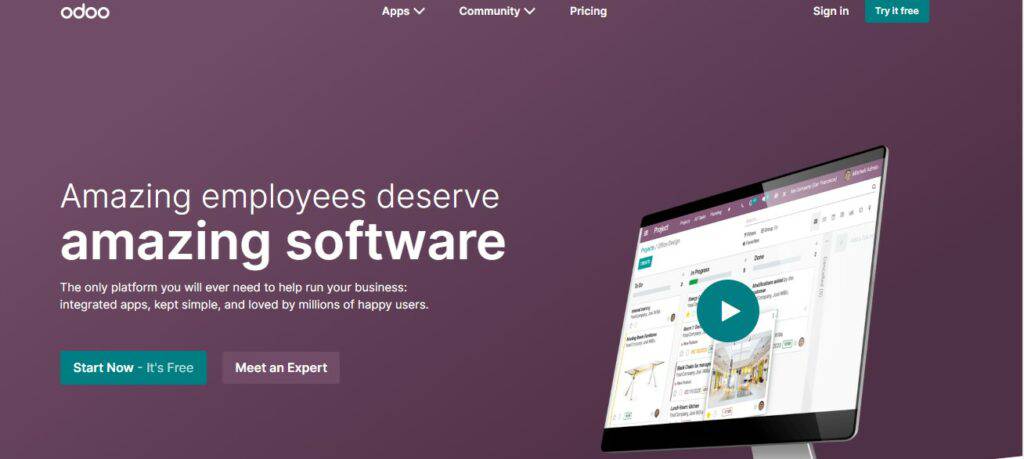 Source: Odoo
WHY DOES THE MARKET MATTER?
The global ERP software market is expected to reach a value of $61.7B by 2025, growing at a CAGR of 8.27%, according to Fior Markets.
Companies are increasingly turning to ERP software to enhance their productivity and gain access to real-time data analytics.
Demand for these solutions is particularly high among SMEs.