OctoML has raised $131.9M in funding to date. Here are the top-line bullets you need to know.
OctoML, a machine learning acceleration platform, has raised $85M in a Series C. The round drew participation from Tiger Global Management, Addition, Madrona Venture Group, and Amplify Partners.
HOW'S THE COMPANY PERFORMING
Washington-based OctoML's unified platform allows enterprises to optimize and deploy machine learning models across their hardware targets. It helps companies increase performance and cut computing costs by 2–10x.
The company has partnered with hardware vendors such as Arm, Qualcomm, Apple, MIPS technologies, Intel, and AMD, among others. Its Global 10 clients include Toyota, Microsoft, and Bosch.
It currently has 90 employees.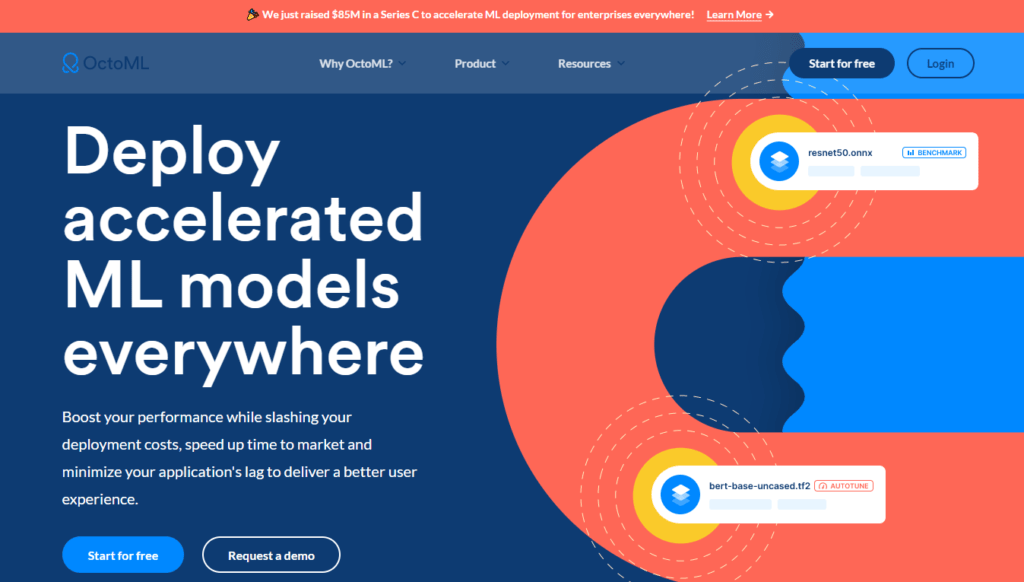 Source: OctoML
WHY DOES THE MARKET MATTER?
The global machine learning software market is projected to grow at a CAGR of 44.9% and reach a value of $47.3B by 2027, according to Verified Market Research.
The AI talent shortage has increased the demand for solutions that make ML model optimization and deployment more accessible, contributing to growth in this area.
Various businesses are opting to adopt AI- and ML-driven technologies to enhance procedural efficiency and performance, as they are capable of accurately analyzing large amounts of data.